A scandal of really large dimensions is revealed exclusively by Joq Albania. Through this article you will see how the money given by the Albanian Development Fund ends up again in the hands of Dritan Agolli who is also the Executive Director of this institution.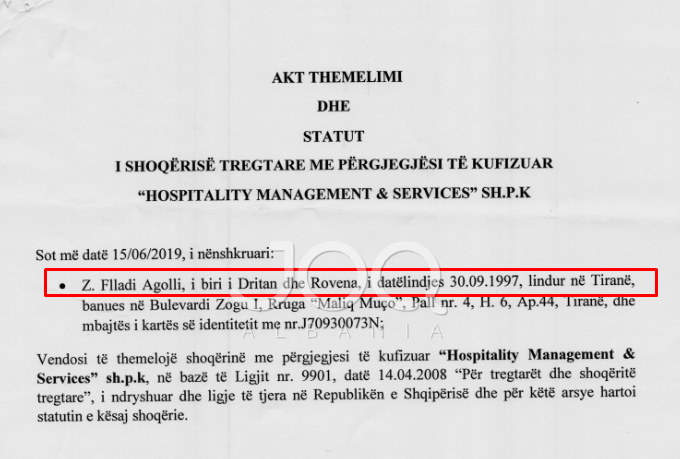 But how does the scheme work? Yesterday we told you about a scandalous tender organized by the Albanian Development Fund in the amount of about 500 million old ALL with VAT. Dritan Agolli had declared the company owned by chef Alfio Rrotani the winner. These 500 million ALL would be spent for chef Alfio to tell Dritan Agolli what Albanians eat in different areas of the country. But apart from the dubious facts of this tender listed in yesterday's article, today the scandal has deepened even more.
Why would you say that. It turns out that Dritan Agolli's son, named Flladi Agolli is the owner of a complex on the beach of Hamallaj near Lalzi Bay called "Bedouin Beach & Bar", part of the company Hospitality Management & Services Shpk which has a sole shareholder Dritan Agolli's son .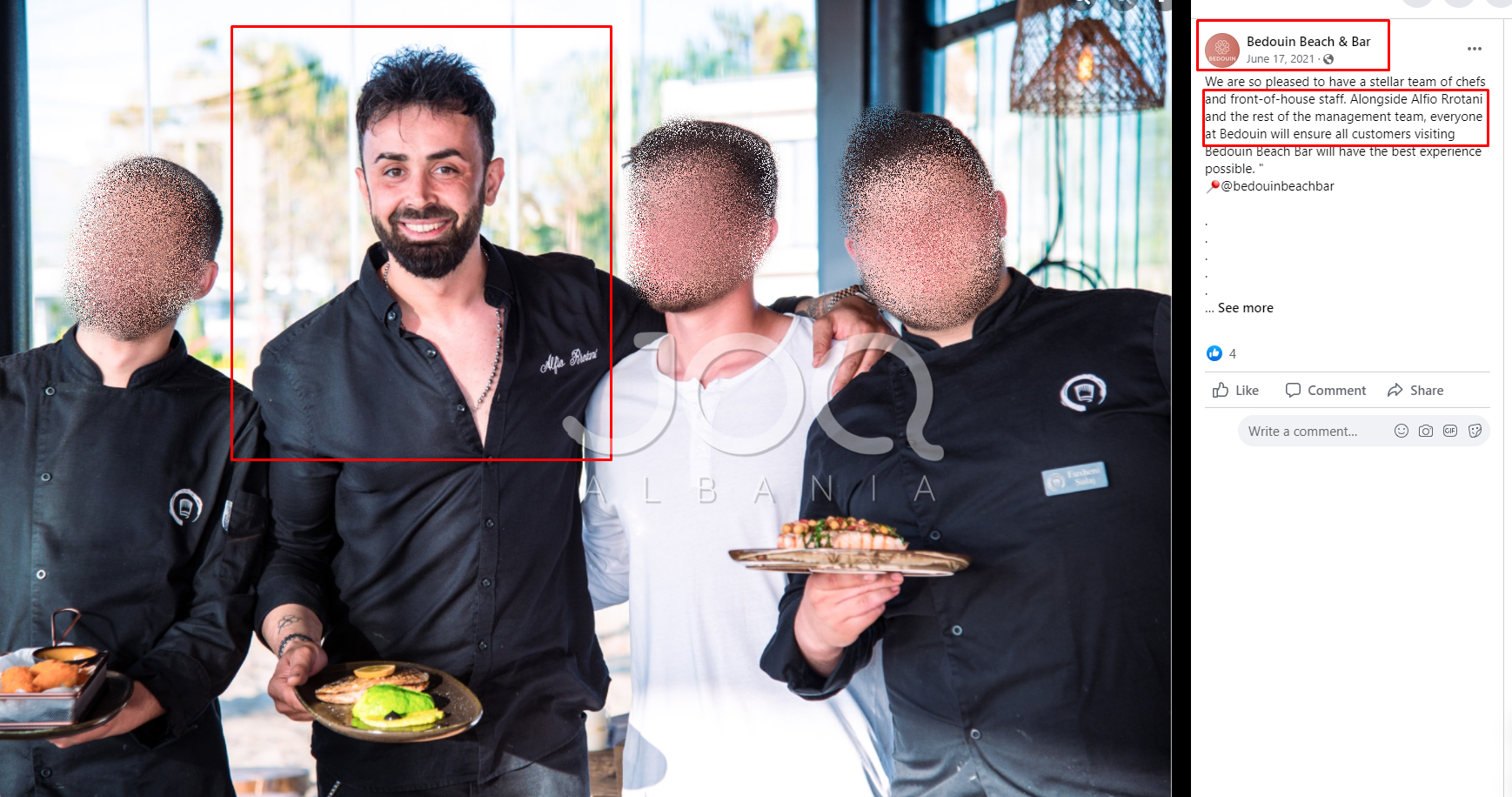 From confidential sources of citizens near Joq Albania, it turns out that the chef in this restaurant is exactly Alfio Rrotani. Thus on the internet, there are details where it is written that Alfio Rrotani is part of the management of "Bedouin Beach & Bar".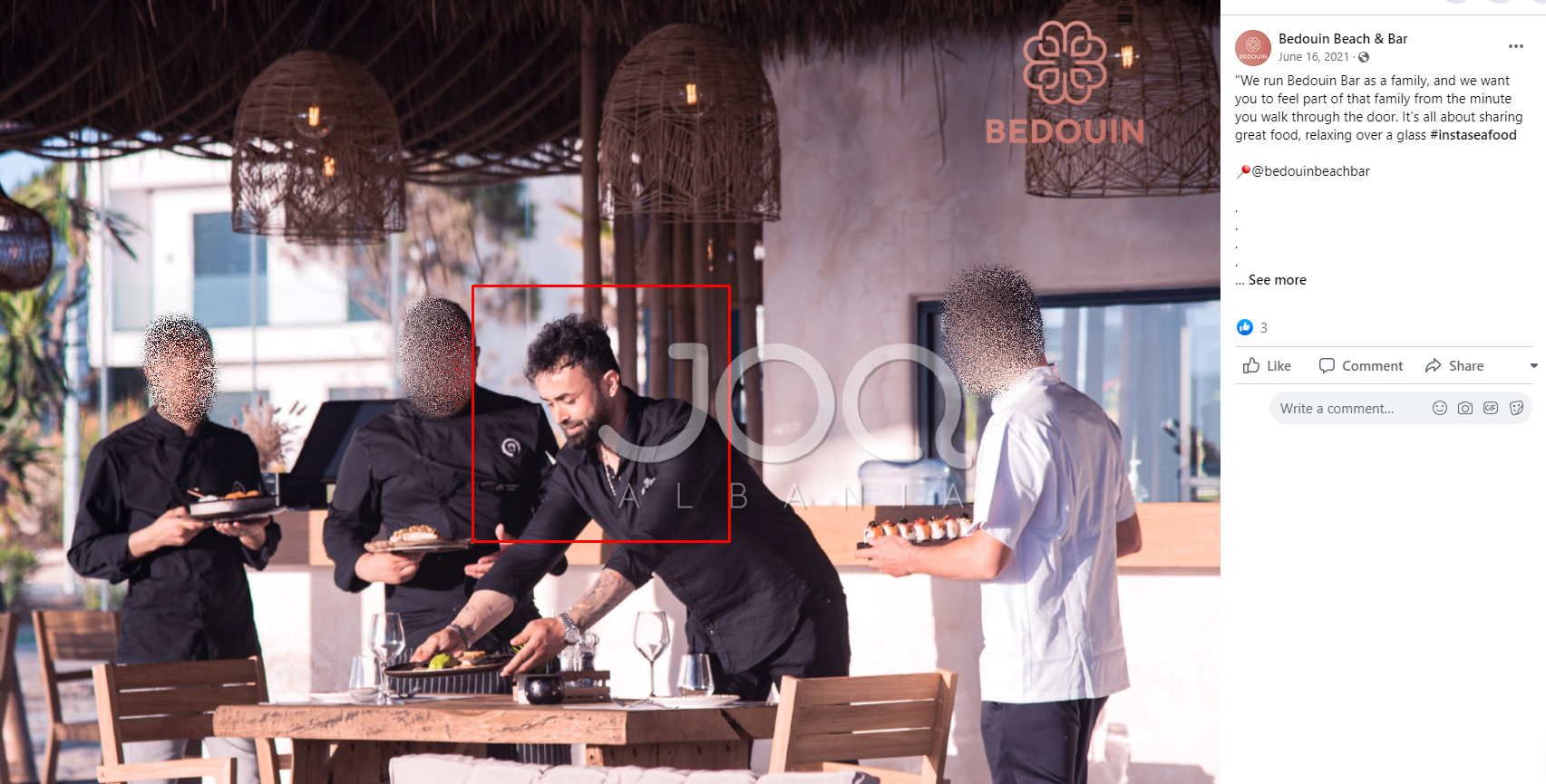 The citizen who sent the denunciation states:
Hello Joq Albania! If you still check well, Alfio is the chef at Tan Agoll's bar "Beduin" in Lalz, take a look, it's true info. Thx ".
Also on the online pages of this restaurant there are photos of Alfio Rrotani that prove his position as chef in this business.
Understand the scheme? Dritan Agolli gives 500 million ALL to the company owned by Alfio Rrotani, while the latter works in the restaurant of Dritan Agolli's son. In other words, Dritan Agolli has given himself 500 million ALL through the institution he leads.
Should there be any other indication that SPAK should start the investigation strongly and Dritan Agolli should be arrested for this big theft of the Albanian Development Fund?