AGIKONS is one of the companies that has won more tenders from the institutions of the Albanian state. And here we are not talking about small figures, but about values ​​that go to levels of billions. A significant part of the tenders this company has received from the Municipality of Tirana. One of the most discussed tenders won by this company has been the rehabilitation of the Youth Park in Tirana where over 1 billion old ALL were spent to do almost nothing. This is because it was not understood what was rehabilitated except for the "pockets" of the company that received the money. This was proved only a few days after the inauguration by a light rain that for a few minutes flooded the entire park, exposing the rumors.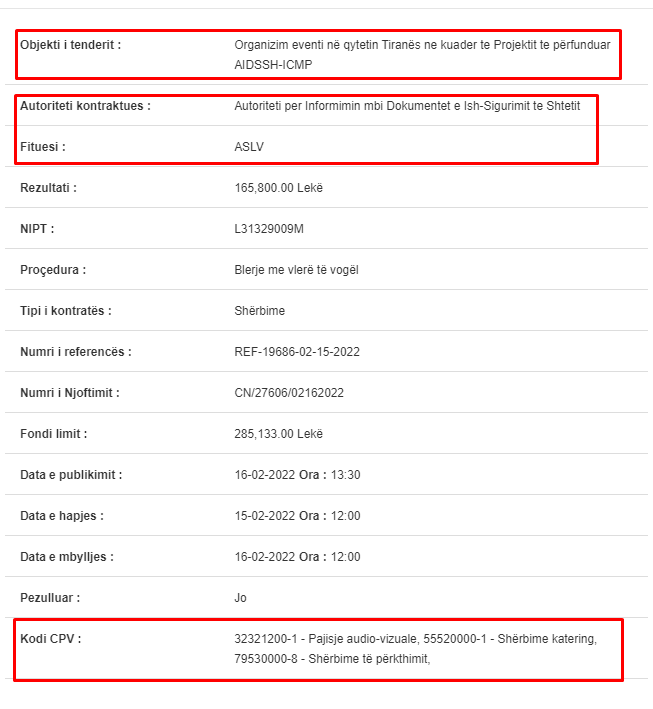 But among other things AGIKONS is also known as the destroyer of Kodra e Diellit in Tirana where it has built several palace complexes, among which according to media articles Erion Veliaj himself has a villa in those complexes. But if all the billions it has benefited from the various tenders were not enough, it seems that the wife of the "de facto" owner of this company, has taken several millions more from the pockets of Albanians for fun.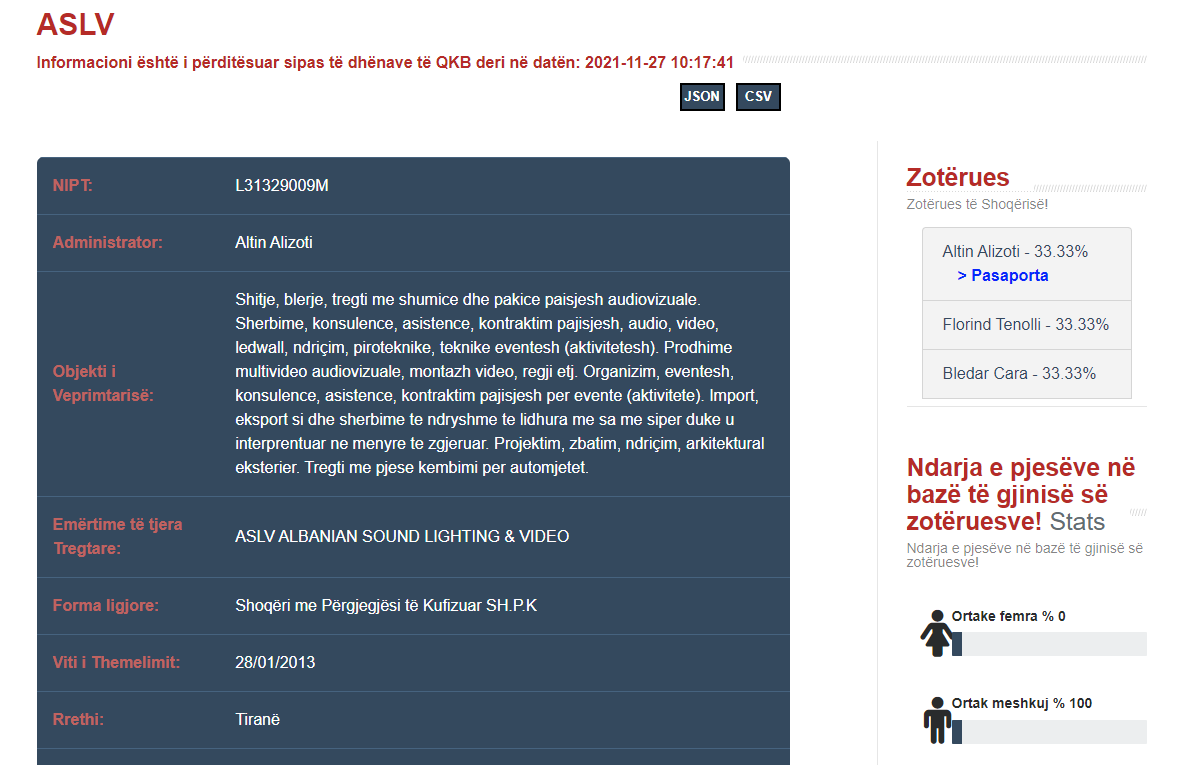 Yes Yes. You read it well. The lady in question is the head of the Authority for Information on Former State Security Documents. It seems that this institution, instead of opening the files of Albanian citizens spied on by communism, organizes events with food and drink with Albanians money. To speak specifically, it is about the tender with reference number REF-19686-02-15-2022 and with the object "Event organization in the city of Tirana within the completed project AIDSSH-ICMP". This "event" includes catering services and audio-visual equipment. Absurd or not?