Erion Veliaj every day more and more does not stop surprising us with the large number of dubious tenders he gives through the institution he leads. As can be easily guessed, the Municipality of Tirana is one of the local government institutions that organizes more tenders, mainly in large values. But in this case it seems to have somewhat exceeded the limits. It turns out that to build a kindergarten and a nursery in Shkoza, Erion Veliaj will spend over 700 million old ALL with VAT.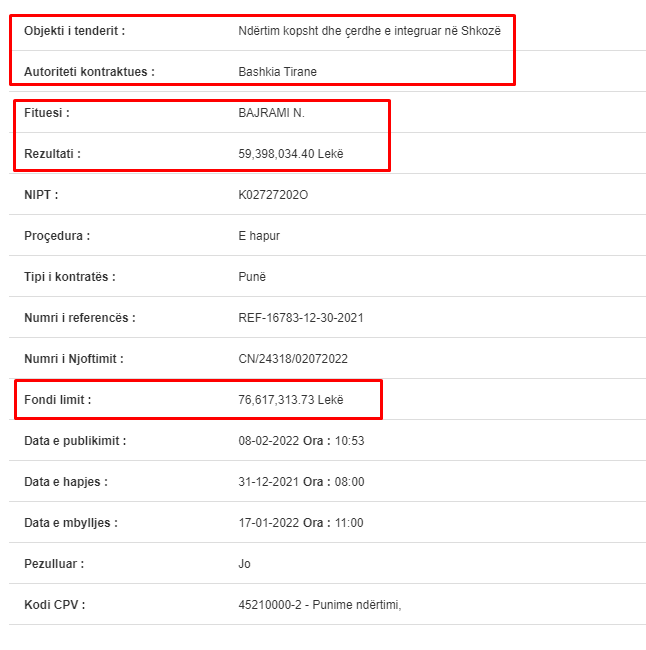 This money will be given to Nazif Bajrami of the company BAJRAMI N., although someone else has made a lower offer. Ready for SPAK or not? But let's take things in stride. It is about the tender with reference number REF-16783-12-30-2021 and with object "Construction of integrated garden and nursery in Shkoza". This procurement procedure had as limit fund the figure of 76,617,313 new ALL without VAT.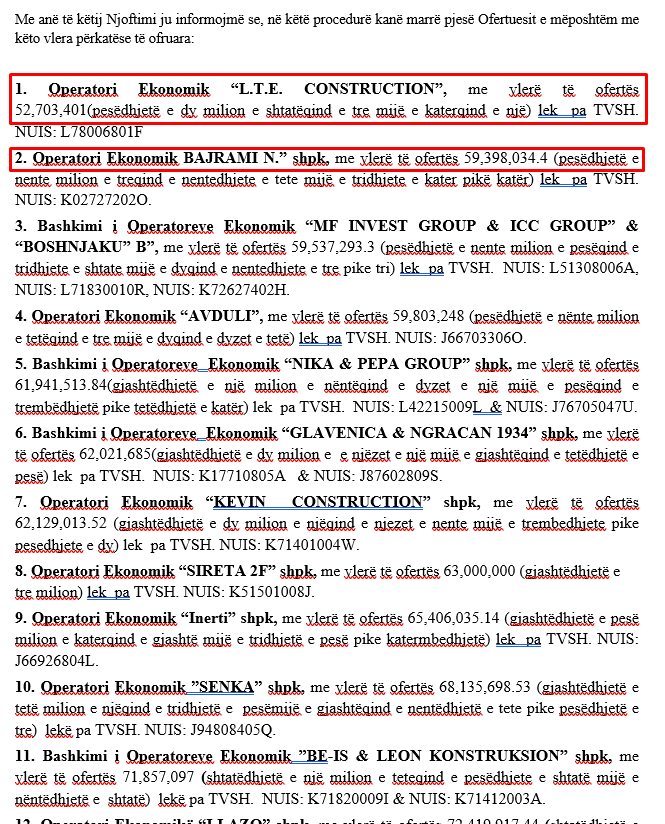 If we take a look at the documents of this tender available from Joq Albania, it is noticed that 13 participants participated in it. But despite this number of competitors, a surprising aspect is noticed. A good part of them have offered approximate values, almost the same. As is well known when bidders make overly similar bids, there is strong doubt that we are dealing with predetermined winners.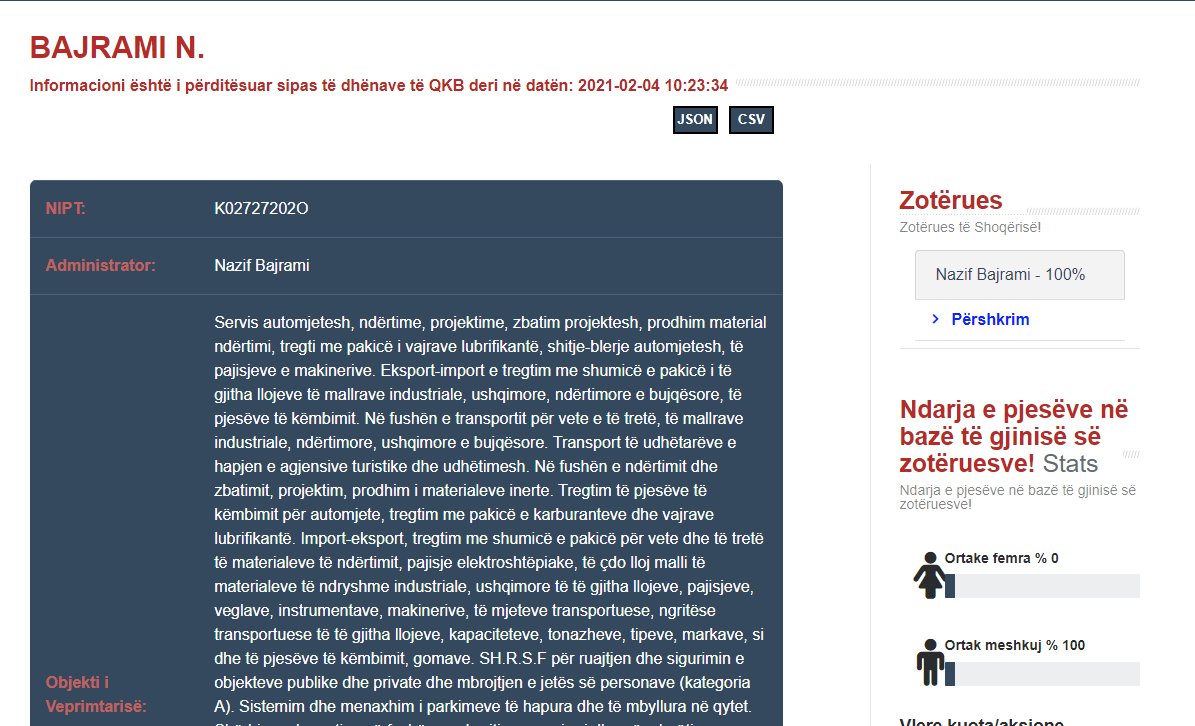 But beyond this fact it turns out that one of the participants offered a smaller figure than the winning company. This difference is not small at all. It is about a value of about 80 million old ALL with all VAT. Surprisingly, it seems that this difference was not taken into account at all by Veliaj and the winner was the company BAJRAMI N. With an offer of 59,398,034 new lek without VAT or about 700 million old lek with VAT.