The Municipality of Tirana seems to have nothing more to spend on public money and creates strange tenders. It seems that this is a period in which this institution is spending a lot of money, as almost every day a minimum of a dubious tender emerges. But if until yesterday the tenders of this institution had to some extent a reason such as construction or reconstruction of the buildings etc, this time things have changed. It turns out that the municipality in question will spend about 330 million old ALL with VAT to analyze its own data.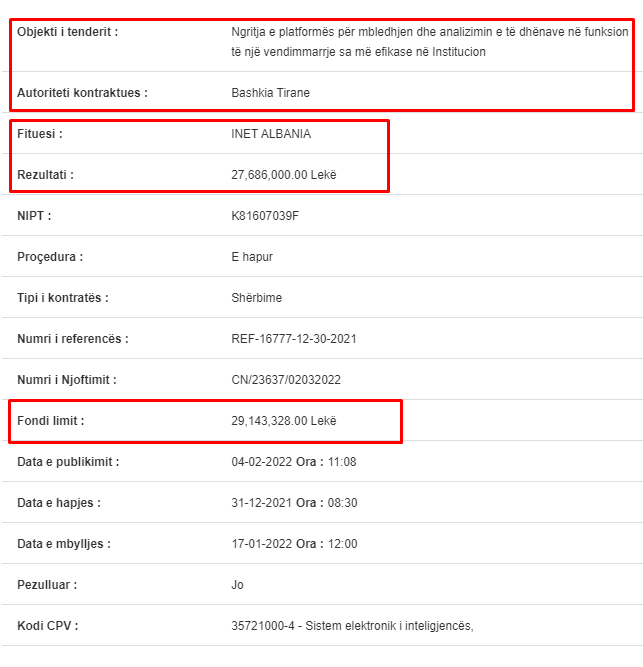 YES, yes, you read that right. This institution needs to set up an electronic platform for the collection and analysis of its data and it needs to make decisions as efficiently as possible. The question is how has the municipality done so far to "analyze" its data? Of course he used electronic programs and computerized systems. But apparently this tender is simply a pretext for embezzling public money.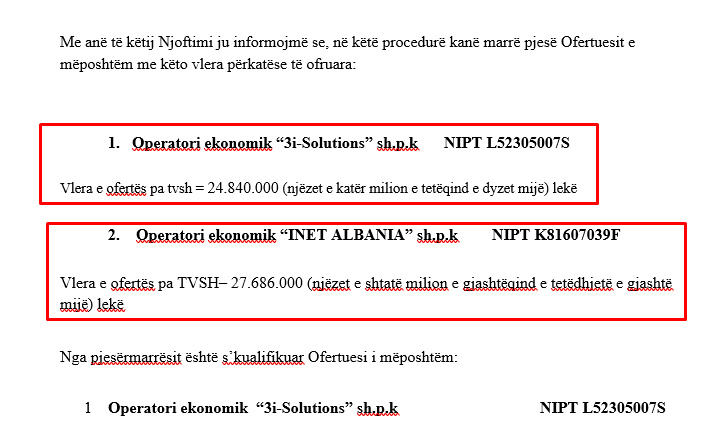 For this purpose, the Municipality of Tirana has organized a tender with reference number REF-16777-12-30-2021 and with the object "Establishment of a platform for data collection and analysis in order to make a more efficient decision-making in the Institution". The limit fund is 29,143,328 new lekë without VAT or about 350 million old lekë with VAT. Studying the documents of this procedure, it is noticed that only 2 companies participated in the competition, from which the one that gave the highest bid won.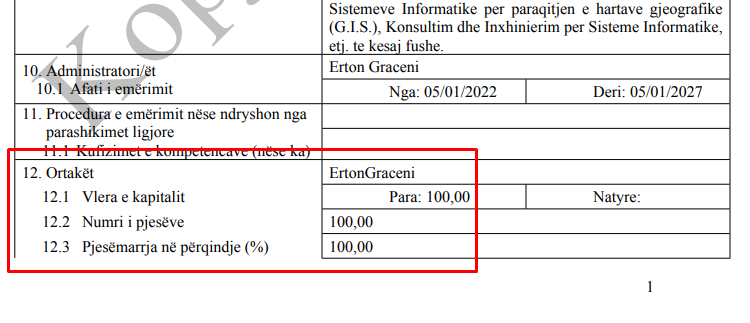 The winner was specifically chosen the company INET ALBANIA owned by the citizen Erton Graceni, with an offer of 27,686,000 new lek without VAT or about 330 million old lek including VAT. With a simple calculation it is concluded that the winning value is as much as 95% of the limit fund, which proves once again that the tender is questionable and that most likely the winner was predetermined.