Evis Berberi is currently the general director of the Albanian Road Authority, known briefly as ARA (or ARRSH in Albanian). Although he has been in charge of this task for some time, it seems that he has no problem continuing the "legacy" of Ergys Verdhos in terms of dubious tenders, worthy of SPAK. Berberi, who is also subordinate to Belinda Balluku, seems to know how to use the "scissors" well. Not to shear people as his surname in Albanian, but to "shear" the state budget. Berberi (The barber), turns out to have a heavy hand after giving "with one hand" over 9 million euros with VAT to complete works in the Eastern Ring of Tirana.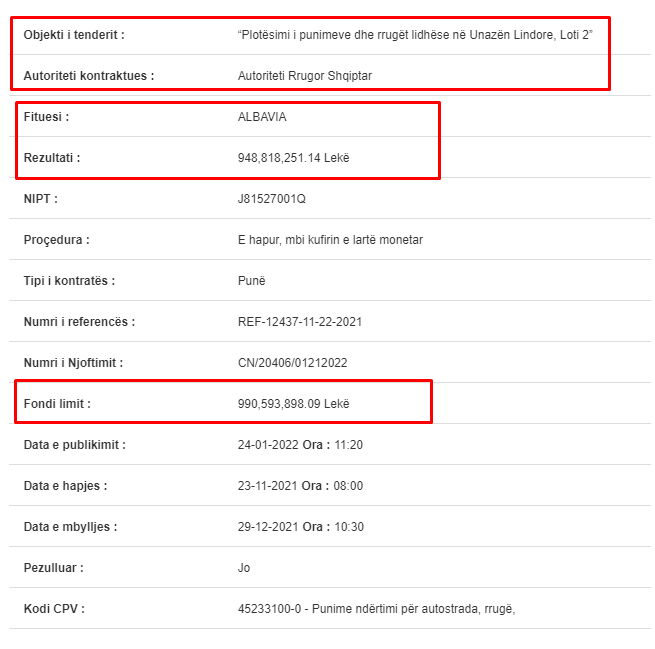 More specifically, it is about the tender with reference number REF-12437-11-22-2021 and with the object "Completion of works and connecting roads in the Eastern Ring, Lot 2". The limit fund of this procedure is 990,593,898 new lek without VAT or 1,188,712,677 new lek with VAT. Converted to euros, this figure goes over 9 million euros. If we study the relevant documentation of this procurement procedure, we will see that 7 competitors participated. From these, the company ALBAVIA was announced as winner (owned by the citizens Hasan Hafizi and Shkëlqim Rakipaj), with an offer of 948,818,251 new lek without VAT or about 1,138,581,901 new lek with VAT.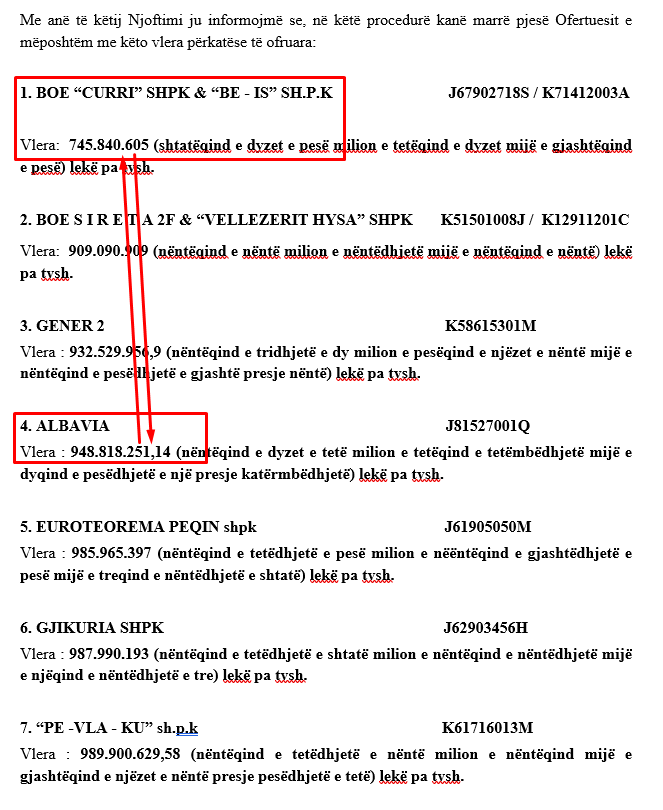 But if we make comparisons with the offers of other competitors we see that there are at least 3 other firms which have offered lower values ​​than the winner. Thus, for example, the difference between the winner and the firm that has offered the lowest value is not a little but about 2 million euros if we calculate VAT. So in the best case the state budget has lost at least 2 million euros as economic damage. It's easy to imagine where this money might have ended up. The winning value of ALBAVIA is 95.8% of the value of the limit fund. All of the above would be enough for SPAK to immediately start the investigation, but as it is known, this will never happen.