Have you seen all those protests on TV? Where do different people come to the square to protest against one or the other party? Of course it is clear that in a good part of the cases, they are driven by political parties. In fact, it seems that none of the politicians feel for the people, but they just use the people who come to the square as levers to get even richer.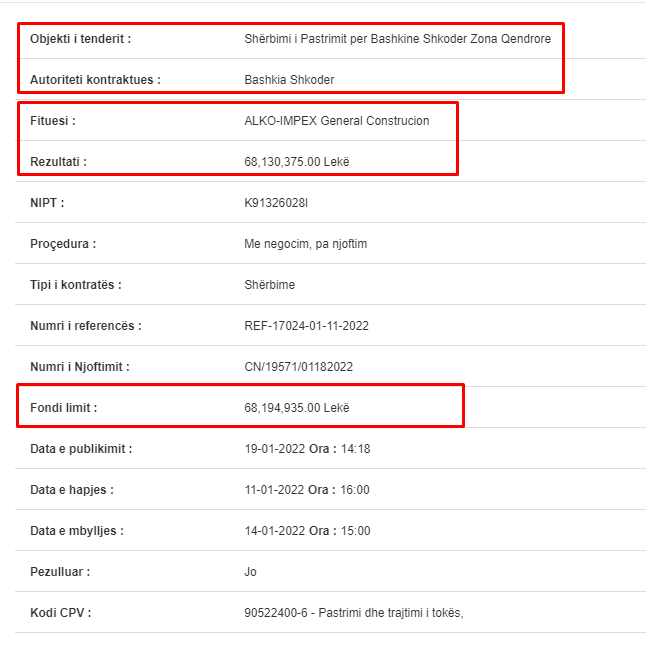 Such is the case, which we will present to you in the following article. The mayor of Shkodra, as it is known, is Voltana Ademi of the Democratic Party, so theoretically in opposition. But this did not stop her from giving about 800 million ALL to Sadri Abazi's nephew. The latter is known to have been a Socialist Party MP. The problem is that this is not a well-deserved tender but on the contrary, it contains dubious elements that are worthy of SPAK.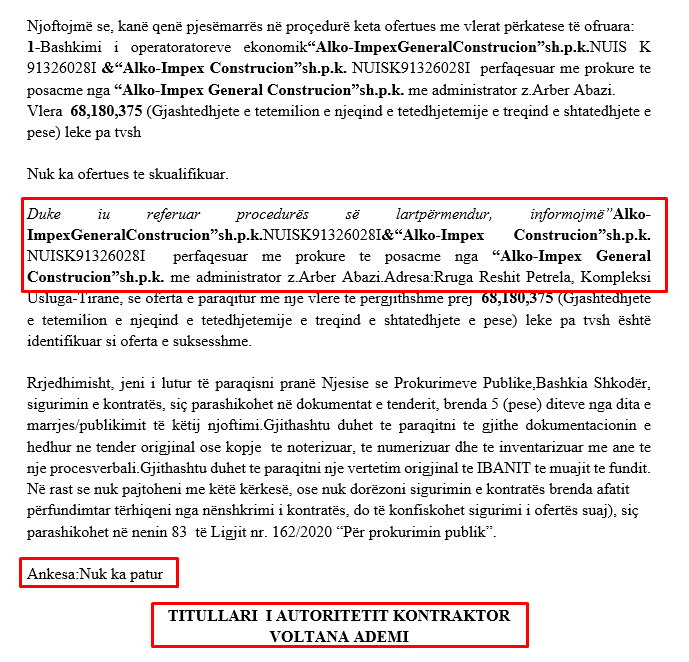 More specifically, it is about the tender with reference number REF-17024-01-11-2022 and with the object "Cleaning Service for the Municipality of Shkodra Central Zone". If we look at the documentation of this procedure it is noticed that its limit fund is 68,194,935 new ALL without VAT or about 800 million old ALL including VAT. It is noticed that the tender was realized with a negotiated procedure, without notice, so Voltana Ademi has decided that the winner should be the nephew of Sadri Abazi without having to compete with other companies.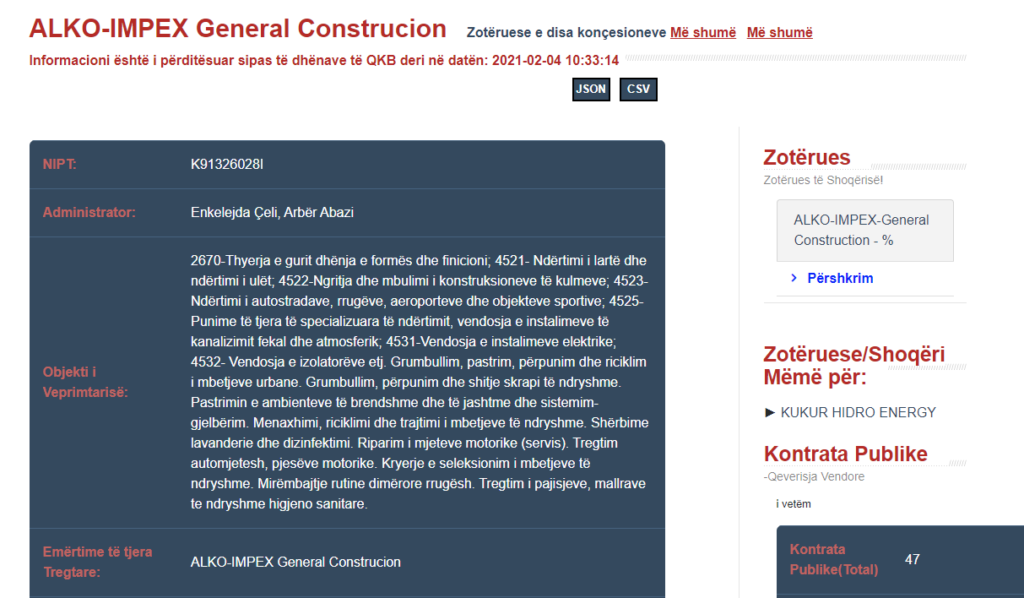 Apparently Ademi was very confident in his abilities to develop this tender. But beyond the total lack of competition, it can be seen that Sadri Abazi's nephew has won the tender with an offer almost identical to his limit fund. Expressed in percentage it turns out that the value offered is as much as 99.9% of the limit fund. Of course, these figures would make even the SPAK parking lot guards suspect, not the prosecutors. But apparently for unknown reasons, the SPAK did not take the trouble to investigate this procedure.