Erion Veliaj, or otherwise "lali" with a series of synonyms from behind, such as "lali Money", has continued again with dubious tenders. On 17.09.2021 Joq Abania published a denunciation regarding a tender organized by the Municipality of Tirana for the transformation of Farka Lake Park into a recreational pole for Tirana. Although from the name it seemed like we were dealing with something special, the tender specifications showed that it was actually about building some meatballs barbeques, some piles of several meters with planks, some benches and a panoramic balcony. The construction of several bicycle stations as well as a small wooden hut for tourist information is also envisaged.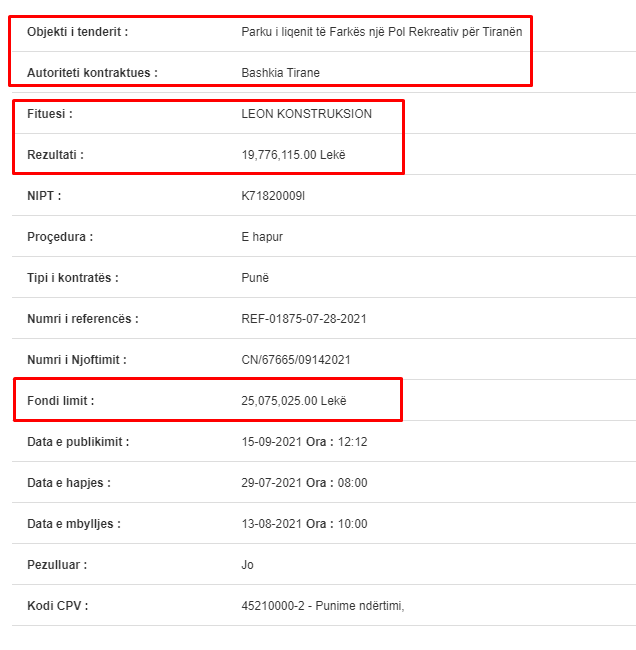 The tender in question had the reference number REF-01875-07-28-2021 with the object "Farka Lake Park a Recreational Pole for Tirana" and had a limit fund value of 25,075,025 new lek without VAT. According to the denunciation of JOQ Albania in the article dated 15.09.2021, it was ascertained that the Municipality of Tirana had declared the company "Leon Konstruksion" the winner with a value of 19,776,115 ALL new without VAT.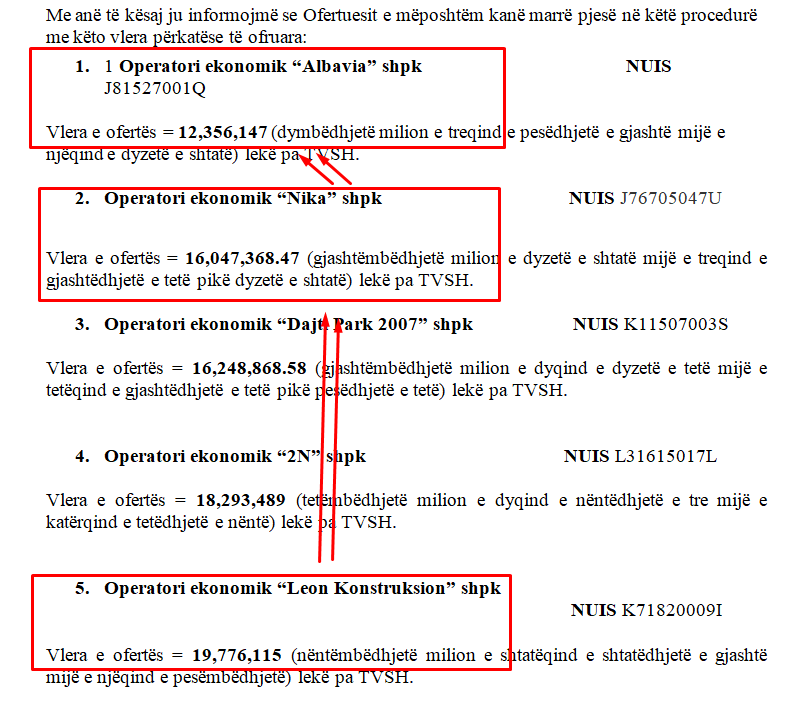 However, it turned out that this value was almost 90 million ALL with VAT more than the value offered by another company participating in the tender. Immediately after the denouncing article, other operators made several complaints and the Municipality of Tirana was forced to change the winner, declaring as winner after the complaint the company "Nika" with a value offered 16,047,368 new ALL without VAT.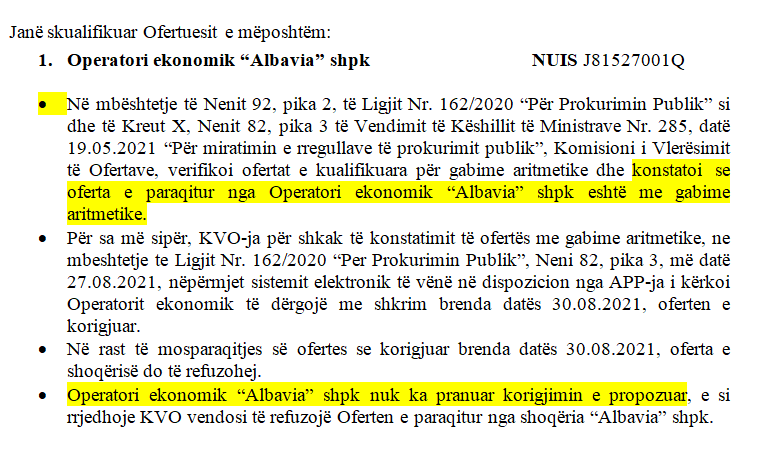 But although the Municipality of Tirana changed the winner, again in the race there was another company which had offered less than the new winner "Nika", almost 45 million old ALL with VAT. According to the official tender documents, it can be seen that the lowest bid was rejected because according to the Municipality, the firm had arithmetic errors, but the company in question did not accept the proposed correction. As a result, the current winner is the company "Nika" with 45 million old ALL with VAT more, raising again doubts about this tender.