Erion Veliaj or "Lali Leku", as most people call him, does not seem to stay away from the dubious tenders. Of course, the biggest money circulates in the case of infrastructure works and of course the Municipality of Tirana in this regard does not lag behind. It turns out that this municipality has opened a tender with reference number REF-01875-07-28-2021 and with the object "Farka Lake Park a Recreational Pole for Tirana" The limit fund of this tender is 25,075,025 new lek without VAT or about 300 million ALL if the value of VAT is included.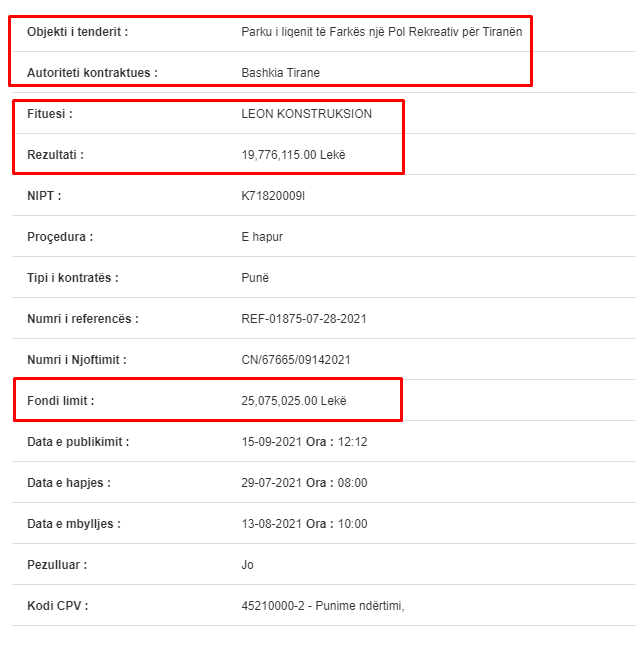 But what is required to be done with all this money? Studying the relevant documentation, it is learned that this money will be spent to build some barbeque grills, some piers of several meters with planks, some benches and a panoramic balcony, where in this case there is no lack of planks. The construction of several bicycle stations as well as a small wooden hut for tourist information is also envisaged.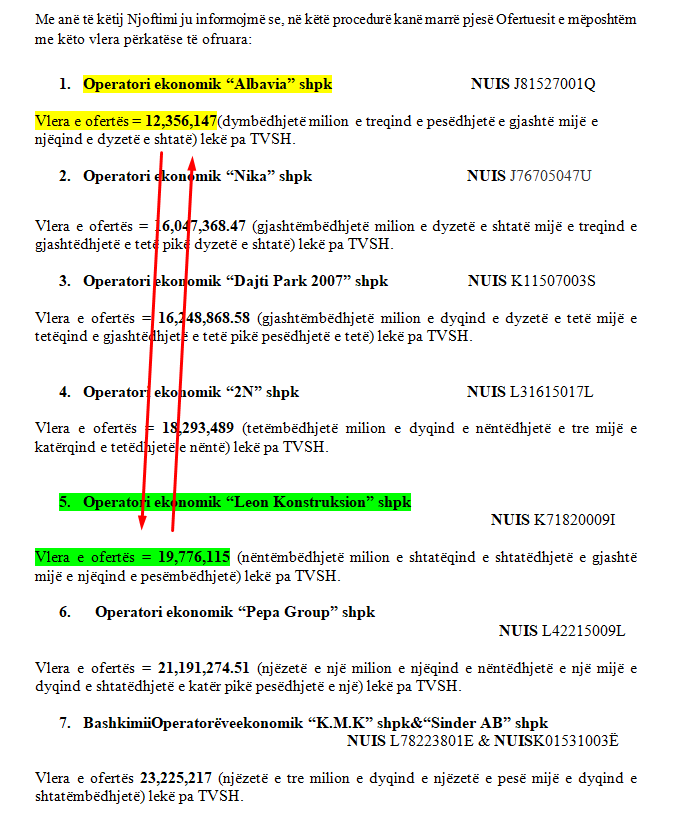 Well, for only so little it is required to spend a figure of several hundred million old lek. The figure seems overly exaggerated, however this is actually not the only problem. The main problem lies in the fact that the winner is a company which has offered almost 90 million ALL with VAT, more than one of the other companies participating in the competition. Of course, this is a fact that can not be ignored as 90 million ALL are not "a word of mouth". It turns out that the tender was won by the company "Leon Konstruksion" shpk owned by Sonila and Florenc Sharka for the value of 19,776,115 new ALL without VAT or about 240 million old ALL with VAT. It remains to be seen whether SPAK will take a look at this tender.