Albanian Post is one of those Albanian institutions that has been bent the most in terms of dubious tenders. Not only that but the dubious tenders of this institution are in very considerable values ​​ranging from several hundred million to billions of ALL. Yet it seems that no one cares even to verify these dubious tenders.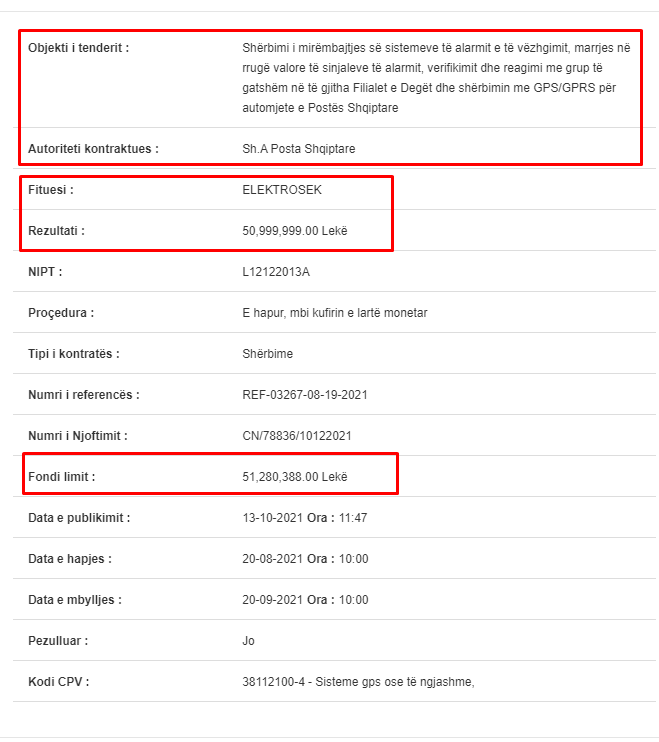 One of them is this procurement procedure that we will present to you below. It is about the tender with reference number REF-03267-08-19-2021 and with the object "Service for maintenance of alarm and surveillance systems, receiving on the way of alarm signals, verification and response with ready group in all Branches and branches with GPS / GPRS service for Albanian Post vehicles ".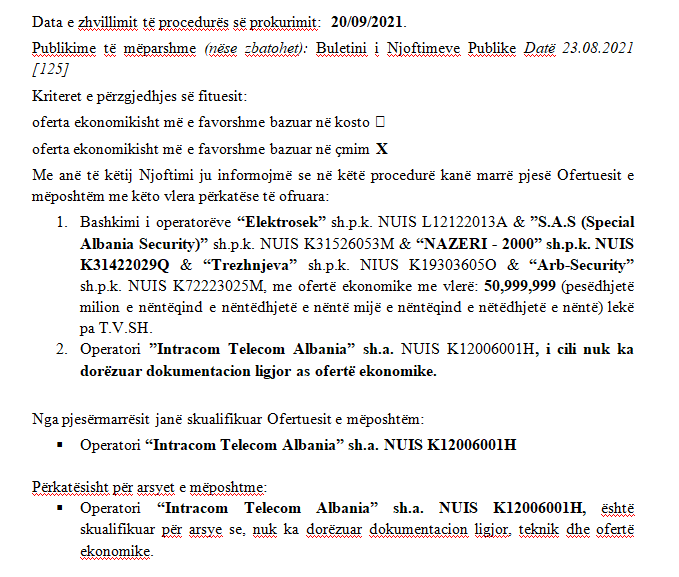 The limit fund of this tender is 51,280,388 new lek without VAT or about 600 million old lek with VAT. But if we study the way this tender was conducted, two dubious moments emerge. First it is noticed that only two companies participated in this tender, one of which participated but did not offer any economic value.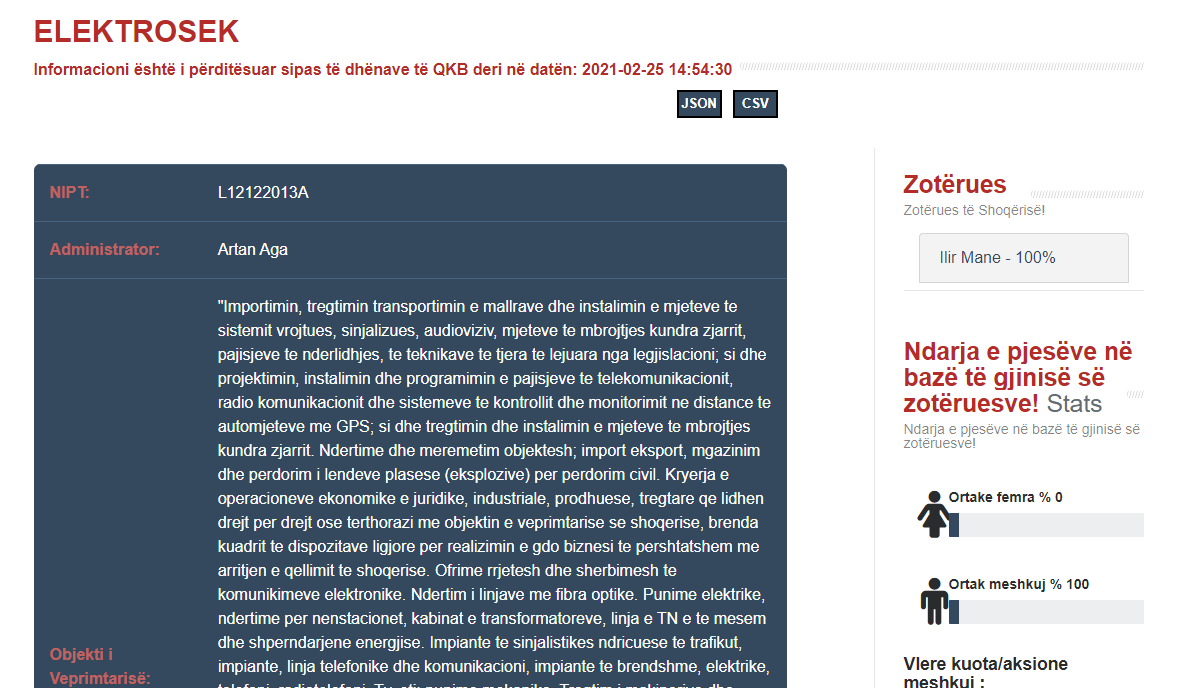 While the other participant, respectively the union of operators "Elektrosek" sh.p.k. NUIS L12122013A & "S.A.S (Special Albania Security)" sh.p.k. NUIS K31526053M & "NAZERI – 2000" sh.p.k. NUIS K31422029Q & "Trezhnjeva" sh.p.k. NIUS K19303605O & "ARB-SECURITY" sh.p.k. NUIS K72223025M, represented by proxy from the operator "Elektrosek" sh.p.k. NUIS L12122013A has been declared the winner for the value of 50,999,999 new lek without VAT or about 600 million old lek with VAT. It is noticed that this value is almost identical to the value of the limit fund, respectively as much as 99.5% of it. These facts make this tender questionable as it is possible that the winner was predetermined.