An international scandal is reported to have taken place in the Port of Durrës. This is even considered as one of the biggest scandals of this port and of Albania itself. Sources close to JOQ Albania inform that it is about the tender with object "Drafting of the Detailed Technical Project (Detailed Design) of the new Integrated Commercial Port of Durrës in Porto Romano" with reference number REF-97696-06-08-2021. This tender has a limit fund value of 1,145,354,372 new lek without VAT or almost 11 million euros if we include VAT.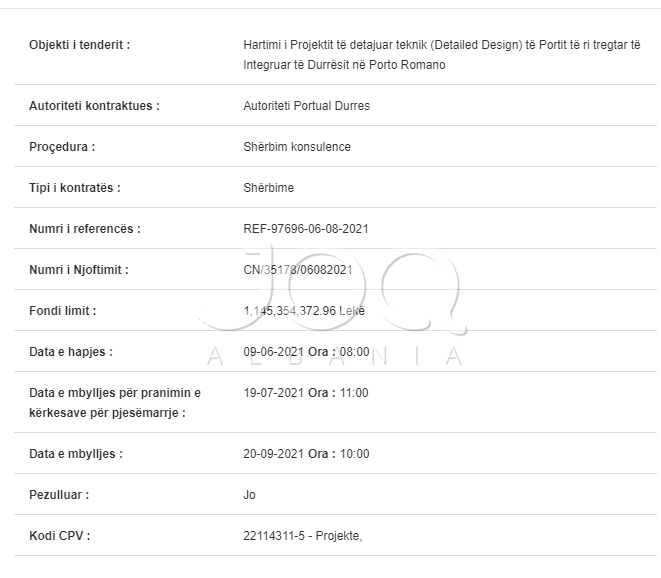 The most prestigious international companies in port design participated in the tender for the realization of the new project of the Port of Durrës. Surprisingly, this tender was closed before it was opened, because according to the source, Pirro Vengu, who with his pressures on KVO in the technical evaluation has just declared the winner ABKONS company of the well-known Besnik Leskaj (son of Valentina Leskaj). Disconnection with 10 points difference in the technical evaluation makes "zero" the opening of financial proposals. Which means that even if other companies do it for free, they can not be declared winners in the end.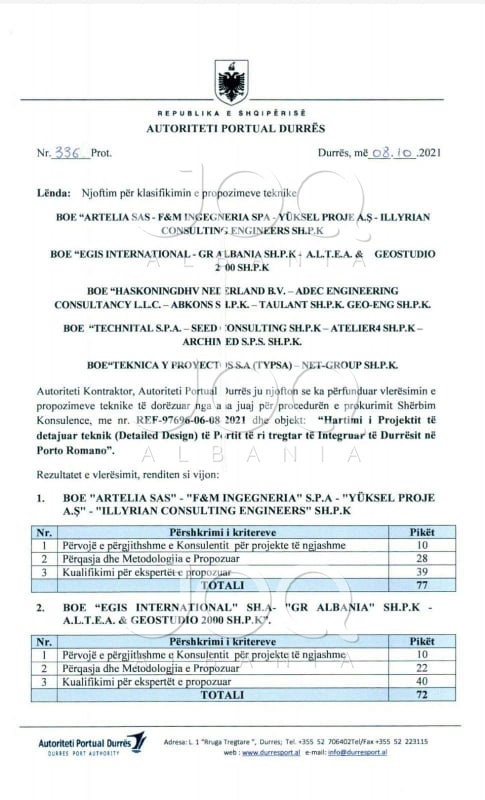 According to the source, J / V ABKONS, Taulant, Haskoning, which was just announced the winner, has significant technical-legal problems. Firstly, Haskoning does not have licenses equivalent to the basic criteria required in the tender and secondly, the proposed technical proposal, methodology and experts are "like night and day" with the proposals of other prestigious international companies in port design such as Egis International (French ), Technctal (Italian), Typsa (Spanish) and Artelia Sas – F&M Ingegneria.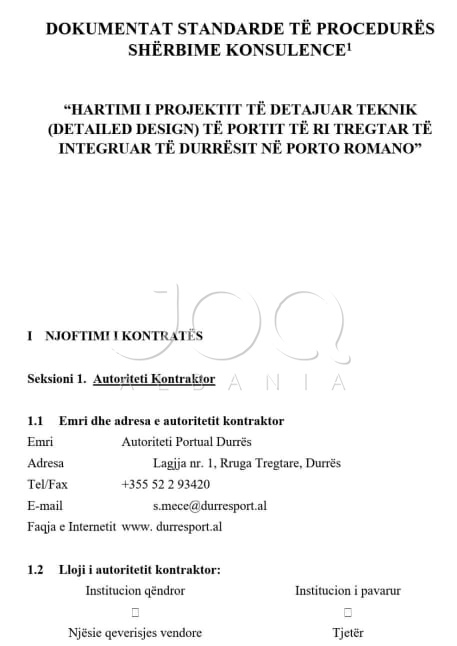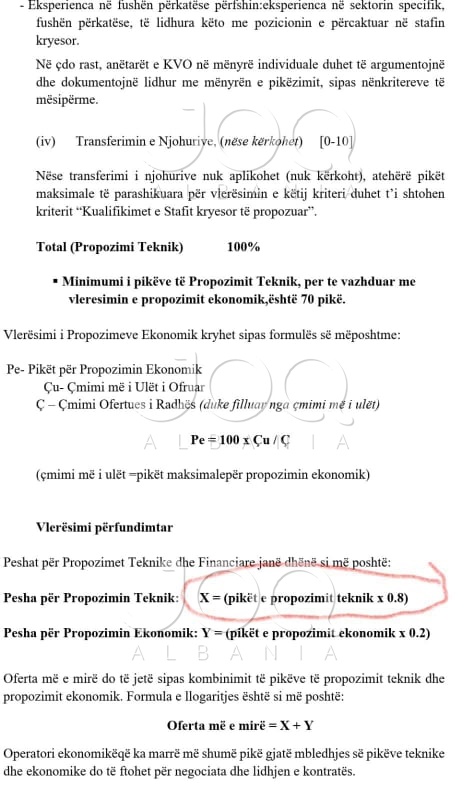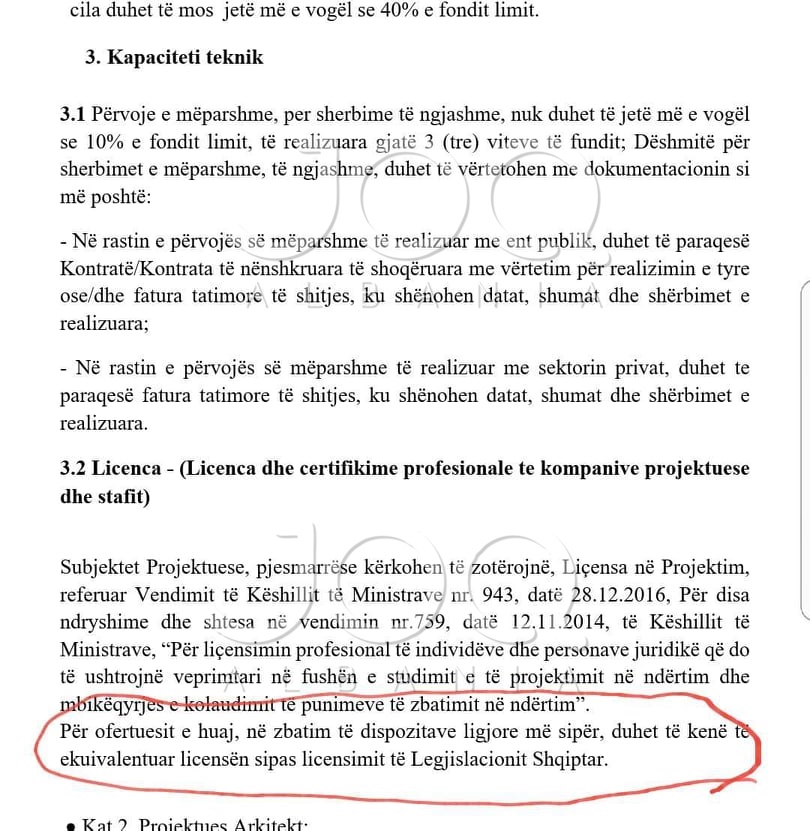 The source states that the Technical Evaluation had to be left with almost equal points in order to win the company that has the lowest financial offer and not to make the separation with 10 points so that the financial proposal does not have effect. Most probably ABKONS will receive 11 million euros, avoiding real competition. (Probably after this news they will change the financial envelope of ABKONS). Let's see if Spak will be set in motion, given that it is an unprecedented scandal in Albania at such an international level.