Albanian Lek there, Albanian Lek here, Albanian Lek everywhere... "Catch what you can" or simply "KÇK". This has long been the main motto of state institutions that organize tenders. A good part of the state budget money has been abused by the municipalities. In this case, it seems that it is the turn of Emiriana Sako of the Municipality of Durrës. It is about a tender with reference number REF-98810-06-22-2021 that has as object "Cemetery reconstruction".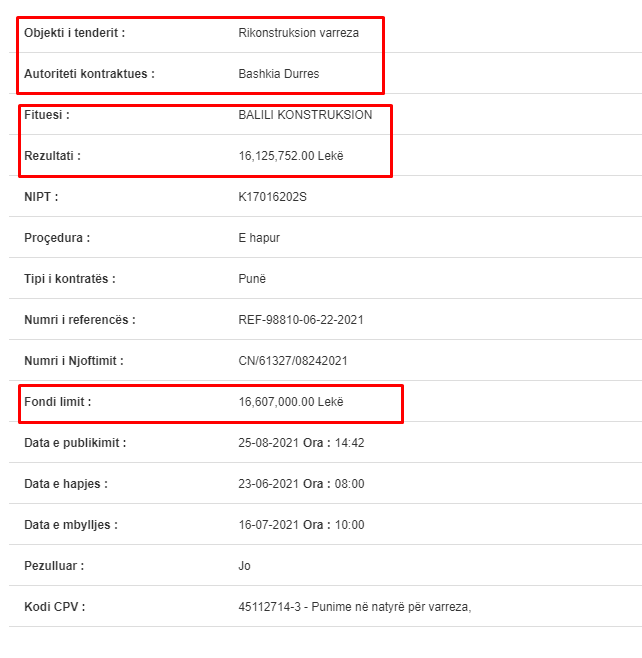 We are all witnesses of how bad the condition of public cemeteries is in the cities of Albania, and yet although different tenders are held, the situation surprisingly remains almost the same. In this case, the municipality of Durrës has set as a limit fund the value of 16,607,000 new lek without VAT, or about 200 million old lek with VAT. About all of this money was taken by the two companies that competed together as an operator. There was no competition at all in this tender as no contestant other than the winner participated. More specifically, it is about the merger of the operators BALILI KONSTRUKSION & LIQENI VII who have offered the figure of 16,125,752 new lek without VAT or about 200 million old lek with VAT.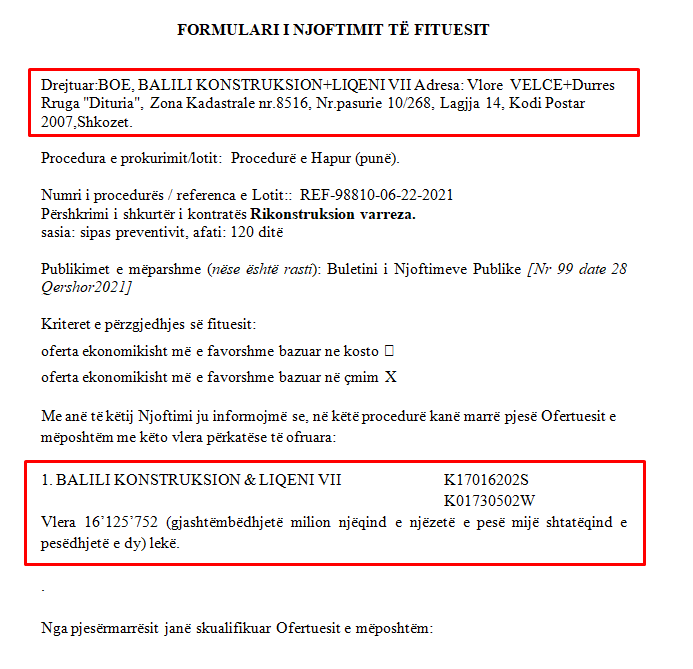 It is noticed that this figure is almost identical to the limit fund, respectively as much as 97.1%. So in addition to the lack of competition, we also have a winner who has offered almost the same value as the limit fund. Both of these facts are indications of strong doubts that the winners of the tender have been predetermined from the beginning and that these 200 million ALL will most likely end up in some other place that has nothing to do with the cemetery. This tender at least shows that when it comes to benefits from tenders, the authorities are willing to steal even the dead.