The parody with the work of the State Police, it just doesn't has an ending! As we warned you yesterday, in the upcoming days we will publish some facts that have come to our hands about how these individuals are paid by our taxes to monitor ordinary people who like, comment or share the posts of media sites that write against government and show how dirty are involved the politicians of this country. In this way, everyone is observed as if they were inside a big virtual "eye", which is targeted for what they can say. But let's focus on the part that exactly these individuals who are paid with our taxes, are put at the service of the state to protect us... ironic right...?!
Anyway, today we will make public some real anecdotes, how the enlightened Court Police *OPGJ* of Albania start their days and we will examine their minutes, similar to the books of barcoletes that are shown to children.
Careful! The following images may not be visually comprehensible to you and difficult to understand, since the multi-million dollar printer ink, for which the State Police is publicly procuring, has run out, is it finished, God knows, but what will make you laugh is the language used and of course the ending of the review.
THIS IS HOW AN OPGJ SPENDS THE WORKING DAY IN ALBANIA:
Example 2
Instagram review of JOQ ALBANIA
Thus, an entire Police Directorate engaged all OPGJ, this time Artan Dashin, to stalk JOQ on social networks. On November 28, 2019, two days after the earthquake which caused a significant number of victims, and while many other people were under the ruins, Dashi saved likes and comments under the posts of JOQ Albania. You can judge the level at which the minutes start, we are moving on to the next part, the fact that why this OPGJ has recorded a post of ours made immediately after the government blocked our main domain joqalbania.com at the time when the staff and managers were pressured not to continue reporting the events narrated by the people. The whole parody in this record lies in the fact that nothing was considered irregular in relation to this post, as OPGJ Artani himself writes at the end of it.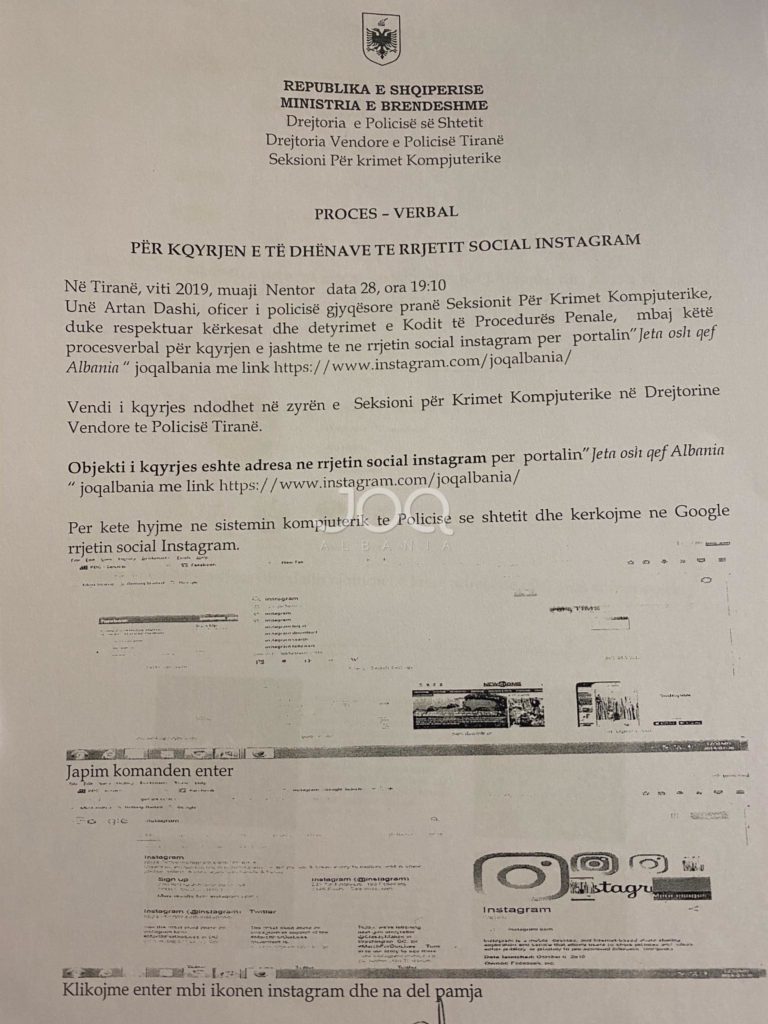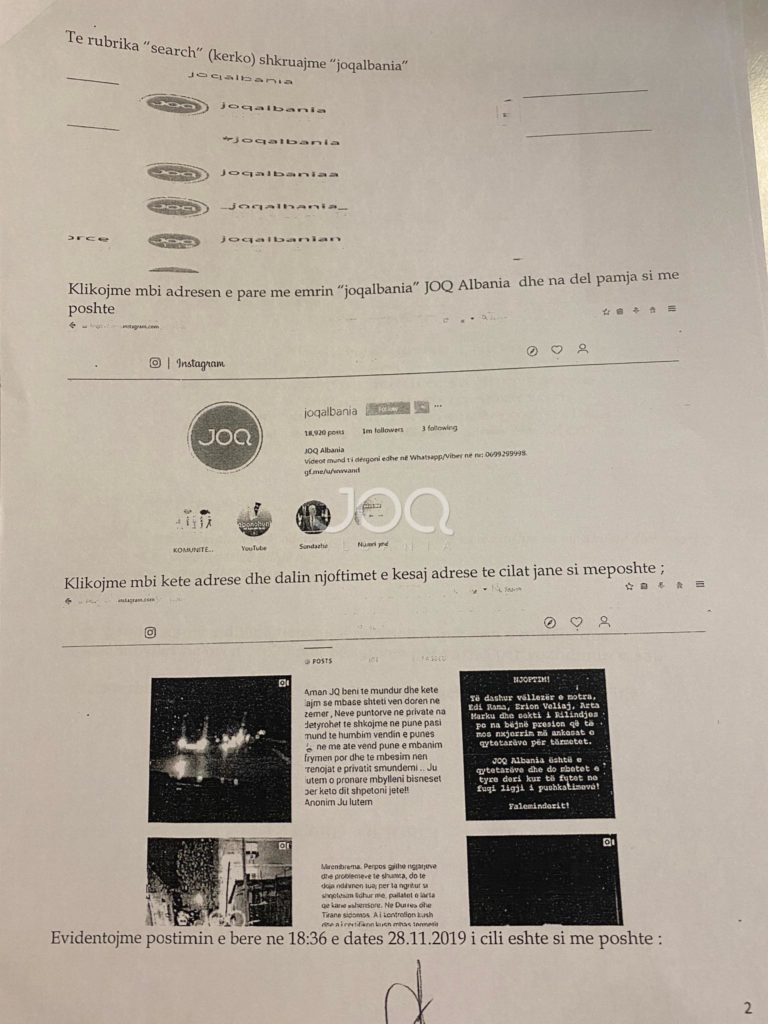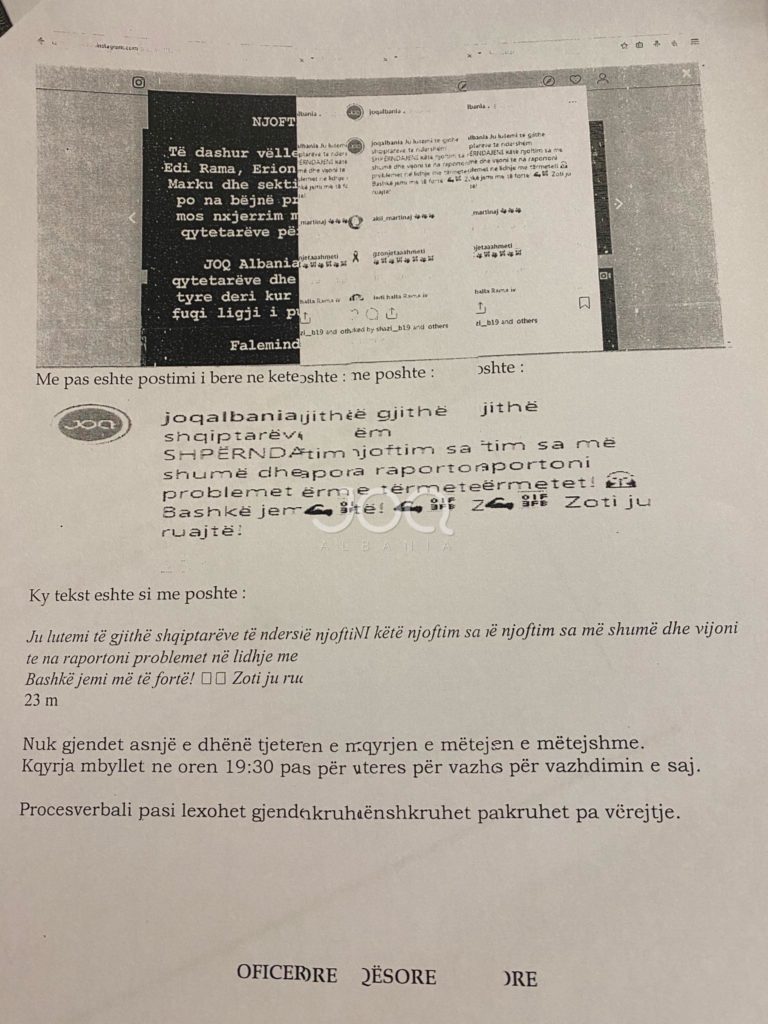 Example 3
Earlier, on the same day, OPGJ Gertian Brovina, had reviewed some of our posts, which by order of the government were spreading panic. Reports from the people, which should have set the investigative bodies in motion, to verify the number of victims and not be used as an opportunity to attack the opposition media for reasons that we all know well. These acts were also denounced by international bodies as imposing censorship on free media, against the government and not subordinated or bought by it.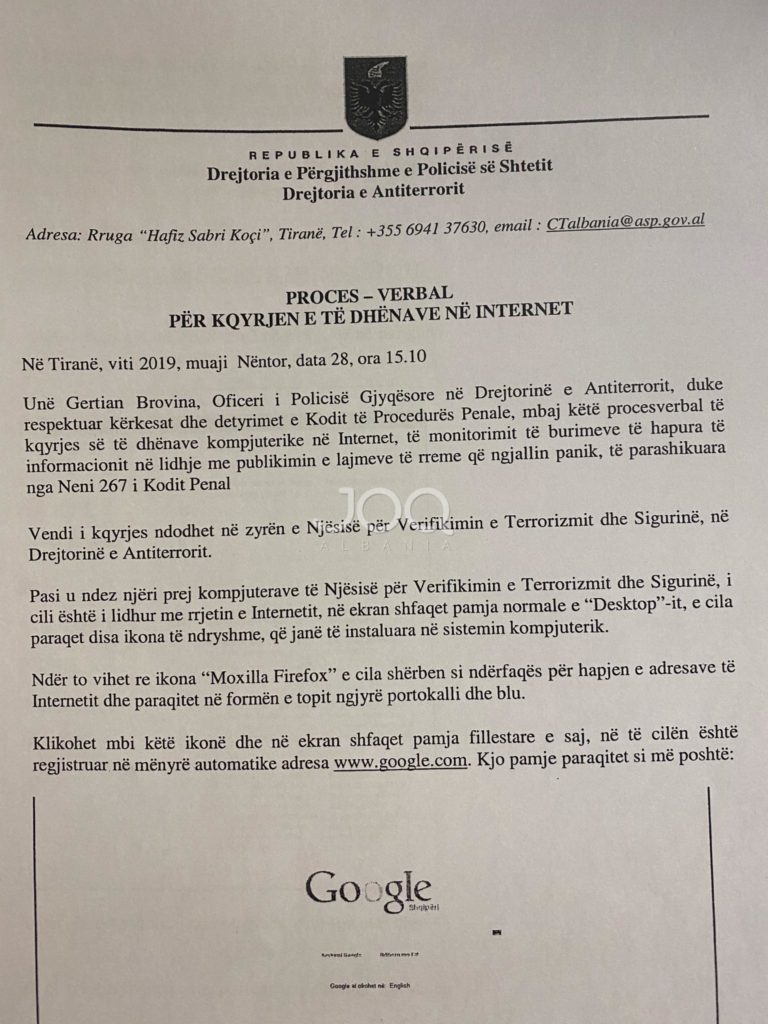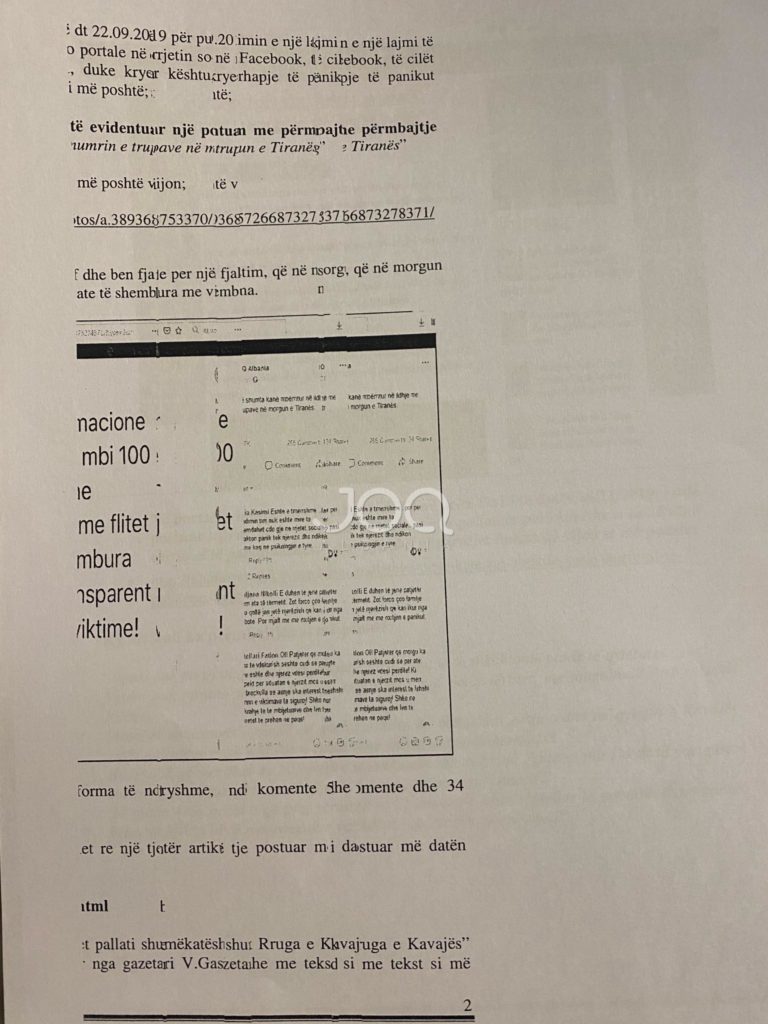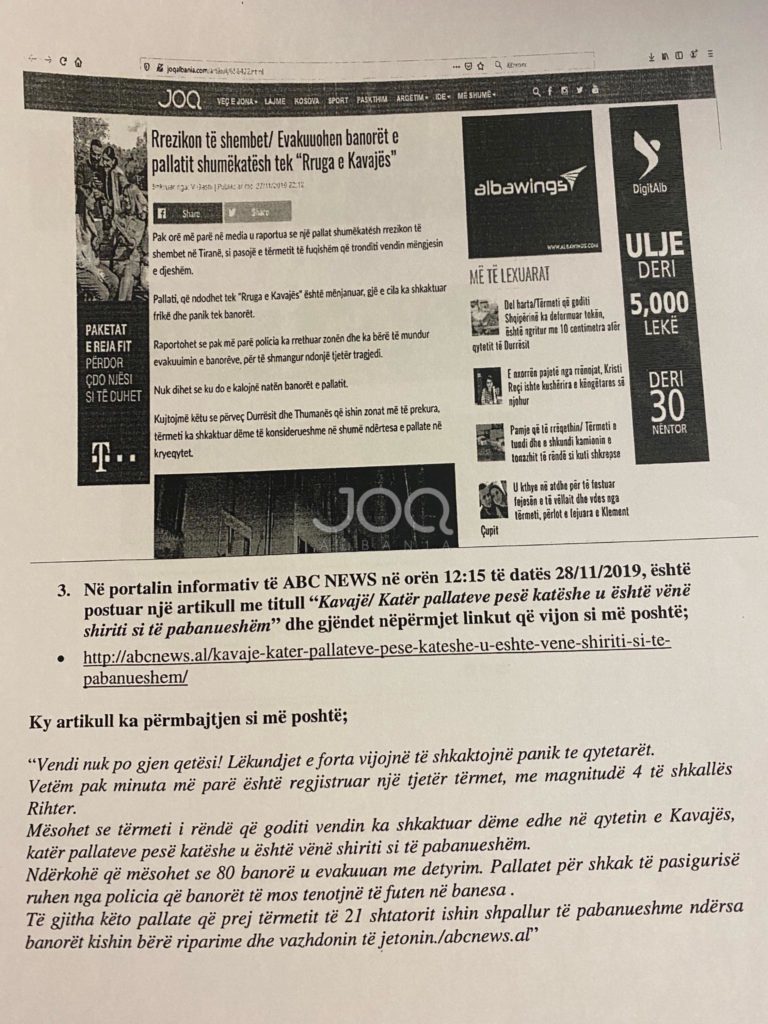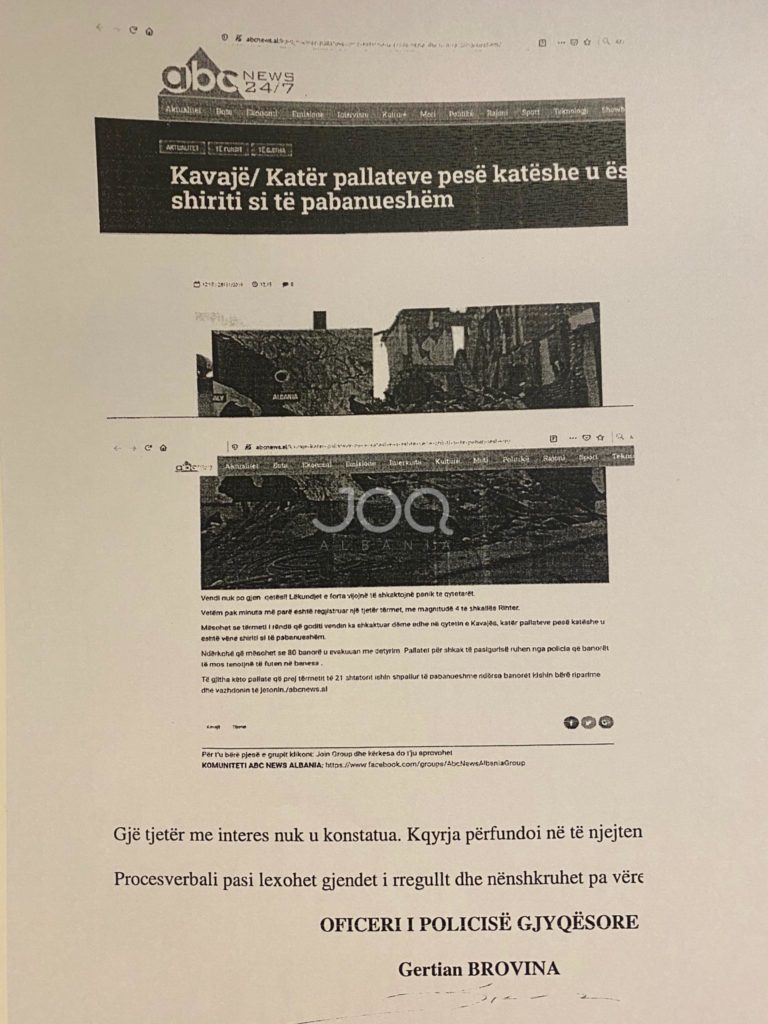 FACT CHECK:
Synimi i JOQ Albania është t'i paraqesë lajmet në mënyrë të saktë dhe të drejtë. Nëse ju shikoni diçka që nuk shkon, jeni të lutur të na e
raportoni këtu
.
HEROI I MUAJIT
KLIKO PËR TË VOTUAR
Qytetari nga Tirana

Qytetari nga Tirana, i cili çdo ditë, shkonte në fshatrat e Tiranës dhe ushqente qentë e rrugës. Ai merrte bukë nga shtëpia dhe shkonte ua hidhte qenve, të cilët gëzonin duke tundur bishtin sapo e shihnin.

Vajza nga Shkodra

Vajza nga Shkodra, shitëse në një market, e cila u përball me dhunën e të moshuarit, i cili godiste pa pushim një qen, me një copë dru në dorë. Sapo pa që qeni po dhunohej, vajza ndërhyri dhe tërhoqi nga bluzja të moshuarin, që dukej që nuk do ndalej nga goditjet ndaj qenit.

I moshuari invalid

I moshuari invalid, i cili, rregullon rrugën e lagjes, pasi Bashkia e Tiranës i ka harruar qytetarët. Qytetari është 'hero' në komunitetin e tij. Kur askush nuk ndjen përgjegjësi, ai bën aq sa mundet vetë.

I riu guximtar

I riu, që pa u menduar dy herë, ndaloi makinën dhe i erdhi në ndihmë qytetarit që u aksidentua në mbikalimin e Selitës, në Tiranë, pak ditë më parë. Makina ishte pothuajse e përmbysur, kur i riu shqeu xhamin e përparmë dhe nxorri nga makina të aksidentuarin. Ai gjithashtu, qëndroi me të duke e mbështetur pas atij aksidenti të rëndë.

Djali i pastrehë

Djali i pastrehë në Lushnje, i cili duke mbledhur kanoçe dhe bidona në një nga koshat e plehrave, gjeti një këlysh dhe po e ushqente me atë pak bukë që kishte për vete. Pavarësisht varfërisë që ai përballej vetë, i riu lushnjar nuk e mendoi dy herë që t'i vinte në ndihmë qenushit. Madje ai e mori atë në shtëpi.

Dy vajza zemërgjera

Dy vajza, të cilat, panë në koshin e plehrave një burrë, që po ushqehej me ç'të gjente aty. Vajzave u erdhi keq për atë që panë dhe blenë ushqim për të.