Ogerta Manastirliu, the current health minister, who God knows why she is still in this position, should have been arrested long ago for a series of health scandals.
From the sexual abuse that happened to the female patients at QSUT (a case published exclusively by JOQ years ago), from the corruption of the white blouses, to the endless billions she has given to the oligarchs of pharmaceuticals through tenders for medicines and medical equipment.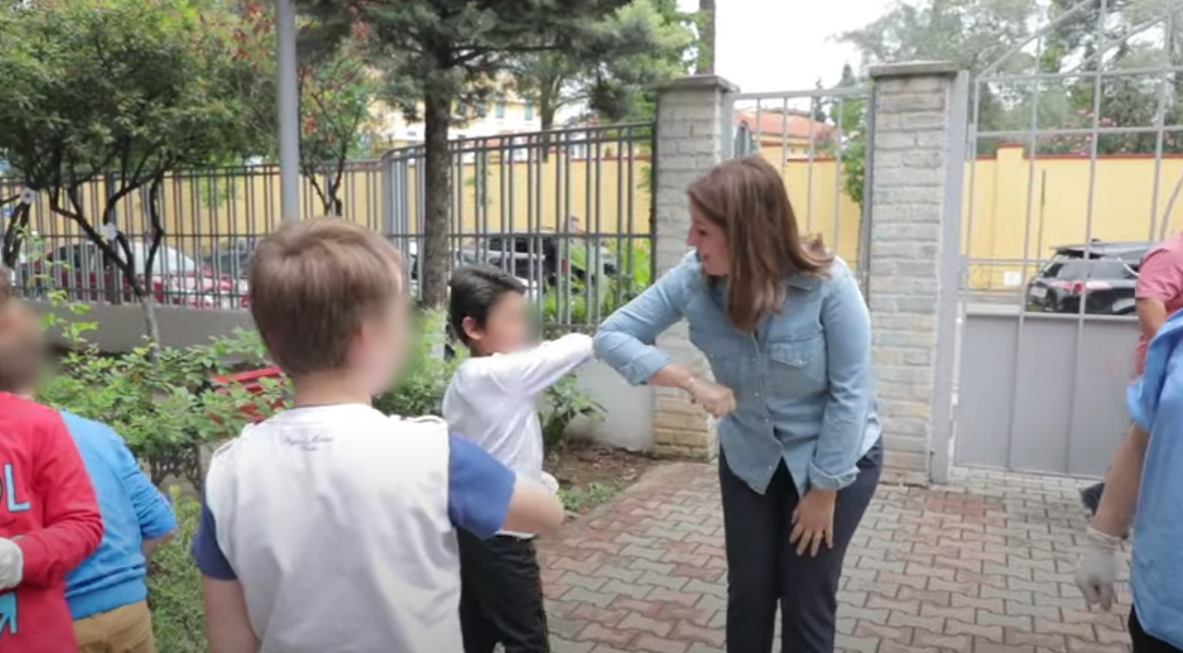 But not only has not a single thorn entered her foot, but on the contrary, she has also left the orphans of the "Zyber Hallulli" children's home in Tirana "without bread". It's not a denunciation anyway, but it is the High State Control itself that has put her "shoulders against the wall". The "Zyber Hallulli" Orphanage is administered by the State Social Service and the latter depends on the Ministry of Health and Social Protection.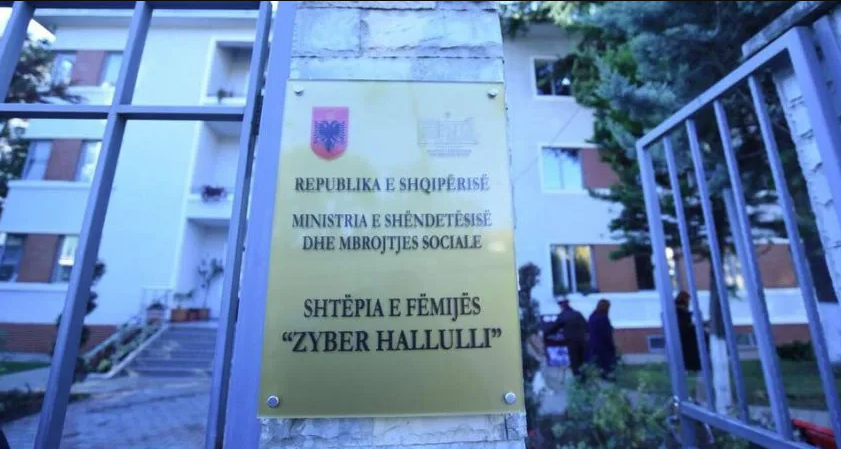 According to a report of scandalous proportions by KLSH, it is known that the vulnerable orphaned children in the "Zyber Hallulli" children's home are malnourished by being fed less than the daily norm. In this way, the poor children did not get the necessary calories according to the established norm. The case takes on huge proportions as it turned out that child malnutrition occurred for the years 2019, 2020 and 2021.
According to KLSH, the daily quota in ALL spent by the institution for the purchase of food did not correspond to the same amount that children should consume in order to live healthily.
In relation to the above, KLSH requests in its report that the State Social Service and the Ministry of Health and Social Protection take measures to take responsibility and make the children's nutrition within the set nutritional standard.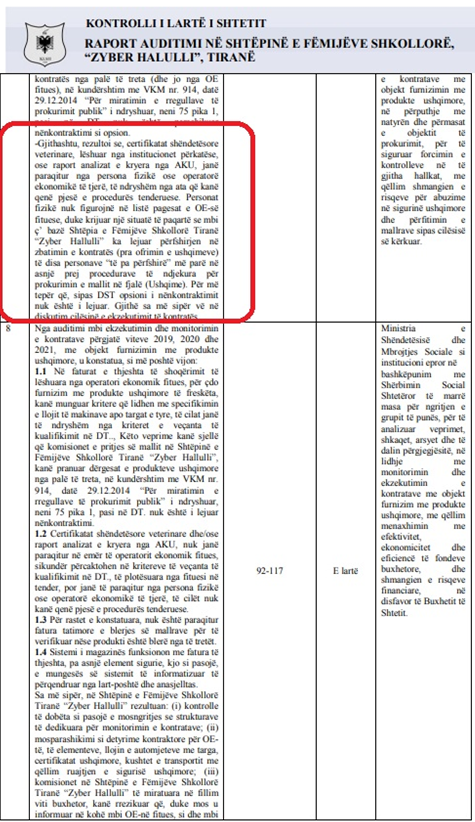 KLSH found that "Zyber Hallulli" should have spent 19,400 ALL per day for orphaned children, but it actually spent only 11,900 ALL per day, or 7,500 new ALL less. This is an incredibly large difference that has been taken out of the mouths of orphaned children every day for 3 years straight.
But the scandal deepens even further when it is learned that the food served to the orphaned children was not within the quality and food safety standards. Thus, meat products and by-products did not have data on the veterinary control seal and veterinary certificate.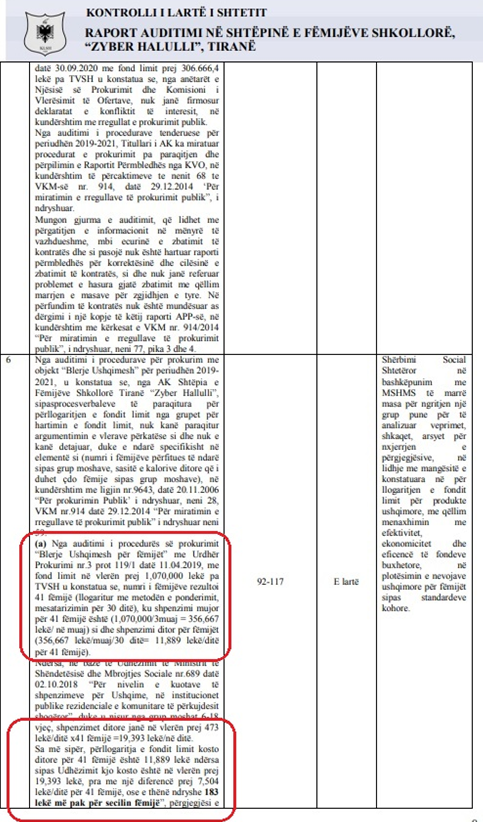 The used diary products did not have a certificate of quality, analysis, origin, size or production date. For eggs, it was not determined whether the supply was made in accordance with the regulation on the marketing rates of eggs. As for the wheat bread, it was not evident whether it met state standards or not.
FACT CHECK:
Synimi i JOQ Albania është t'i paraqesë lajmet në mënyrë të saktë dhe të drejtë. Nëse ju shikoni diçka që nuk shkon, jeni të lutur të na e
raportoni këtu
.
HEROI I MUAJIT
KLIKO PËR TË VOTUAR
Qytetari nga Tirana

Qytetari nga Tirana, i cili çdo ditë, shkonte në fshatrat e Tiranës dhe ushqente qentë e rrugës. Ai merrte bukë nga shtëpia dhe shkonte ua hidhte qenve, të cilët gëzonin duke tundur bishtin sapo e shihnin.

Vajza nga Shkodra

Vajza nga Shkodra, shitëse në një market, e cila u përball me dhunën e të moshuarit, i cili godiste pa pushim një qen, me një copë dru në dorë. Sapo pa që qeni po dhunohej, vajza ndërhyri dhe tërhoqi nga bluzja të moshuarin, që dukej që nuk do ndalej nga goditjet ndaj qenit.

I moshuari invalid

I moshuari invalid, i cili, rregullon rrugën e lagjes, pasi Bashkia e Tiranës i ka harruar qytetarët. Qytetari është 'hero' në komunitetin e tij. Kur askush nuk ndjen përgjegjësi, ai bën aq sa mundet vetë.

I riu guximtar

I riu, që pa u menduar dy herë, ndaloi makinën dhe i erdhi në ndihmë qytetarit që u aksidentua në mbikalimin e Selitës, në Tiranë, pak ditë më parë. Makina ishte pothuajse e përmbysur, kur i riu shqeu xhamin e përparmë dhe nxorri nga makina të aksidentuarin. Ai gjithashtu, qëndroi me të duke e mbështetur pas atij aksidenti të rëndë.

Djali i pastrehë

Djali i pastrehë në Lushnje, i cili duke mbledhur kanoçe dhe bidona në një nga koshat e plehrave, gjeti një këlysh dhe po e ushqente me atë pak bukë që kishte për vete. Pavarësisht varfërisë që ai përballej vetë, i riu lushnjar nuk e mendoi dy herë që t'i vinte në ndihmë qenushit. Madje ai e mori atë në shtëpi.

Dy vajza zemërgjera

Dy vajza, të cilat, panë në koshin e plehrave një burrë, që po ushqehej me ç'të gjente aty. Vajzave u erdhi keq për atë që panë dhe blenë ushqim për të.