It seems that unfortunately the Albanian coast is ending up in the hands of the oligarchs. Masked behind the term "strategic investment", the oligarchs in this country seem to be taking over everything and nothing is left for the simple Albanians. Thus it is learned that at today's meeting of the government, the company "WHITE ROADS HOTEL" owned by the company "GJIKURIA" was "fed" with 9 thousand square meters for free.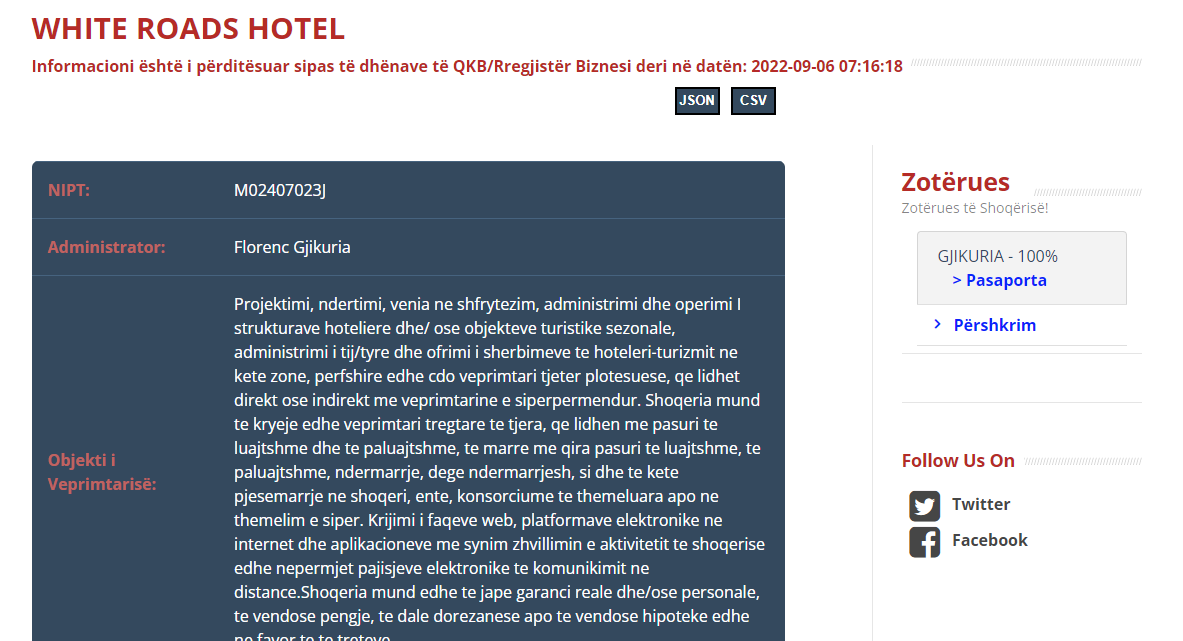 Sorry friends for getting a little confused, not for free but for 1 euro. This company is known to be owned by Florenc and Milo Gjikuria who God knows how many dubious tenders they have benefited from all these years. However, staying on today's case, it is learned that the company has benefited from the status of "strategic investor" and will build a hotel and 150 villas in the village of Gjileke, located in Drimadhë.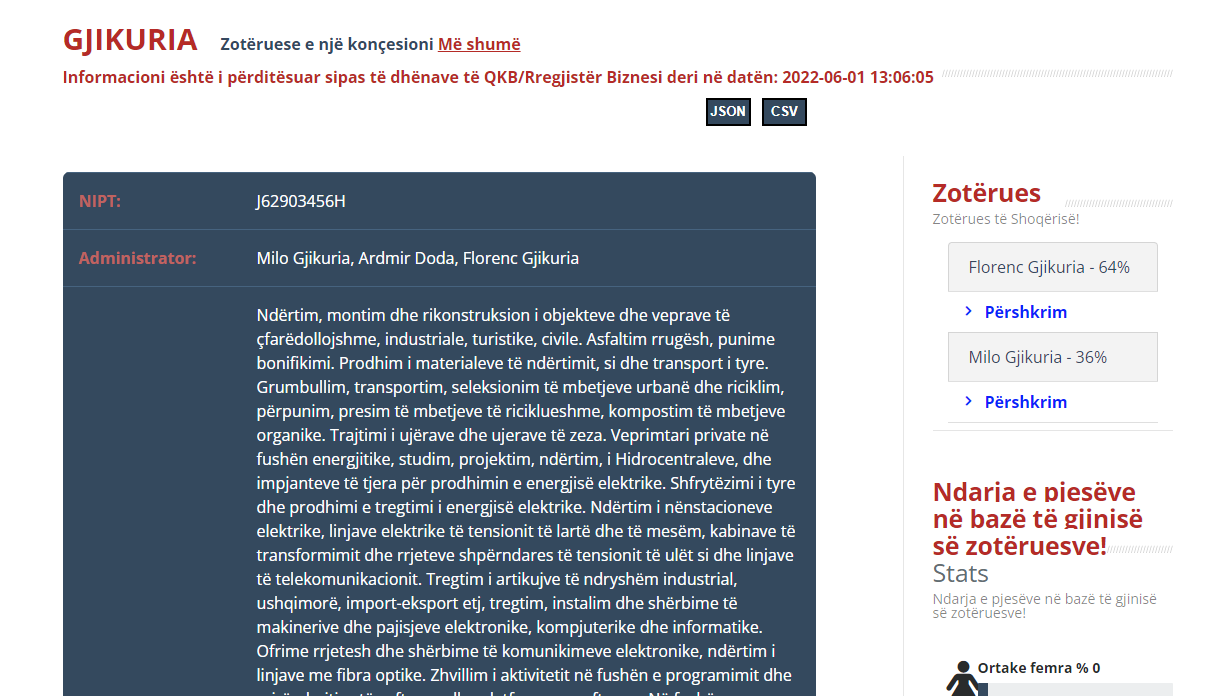 The decision states, among other things: "Granting approval for the conclusion of the lease contract, with a fee of 1 (one) euro/contract, between the Ministry of Finance and Economy, as lessor, and the company "WHITE ROADS HOTEL", sh.p.k. with NUIS M02407023J, as lessee, for state real estate in cadastral area 1739, with property numbers 68/122, 5240/5 and 68/51/2, of the "land" type, with a total area of ​​9,157.2 m2 (nine thousand one hundred and fifty-seven point two), owned by the "state", located in Gjileka, Himarë Municipality, part of the real estate fund for the support of strategic investments, according to the ownership documentation, the layout plan, and the text of the draft contract, which are attached to this decision".
FACT CHECK:
Synimi i JOQ Albania është t'i paraqesë lajmet në mënyrë të saktë dhe të drejtë. Nëse ju shikoni diçka që nuk shkon, jeni të lutur të na e
raportoni këtu
.
HEROI I MUAJIT
KLIKO PËR TË VOTUAR
Leli Alushaj

Leli Alushaj, kamarieri i një restoranti në Tiranë, i cili me ndërhyrjen e tij të shpejtë i shpëtoi jetën një turisteje spanjolle, teksa ajo po mbytej.

Robert Neçaj

Roja bregdetare, i cili shpëtoi nga mbytja në plazhin e Shëngjinit dy persona, motër e vëlla, teksa dhe vetë përfundoi në spital. Ai u dëmtua shumë gjatë aksionit të tij të shpëtimit, por sot, fatmirësisht gëzon shëndet të plotë.

Andi

Roje bregdetare në Sarandë, i cili shpëtoi nga mbytja, babë e bir. Pamjet se si ai nxirrte nga uji babë e bir u bën virale dhe u shpërndanë edhe në faqet e JOQ ALBANIA.

Djali i mitur

Djali i mitur, që shet lule pranë qendrës së Tiranës, për të siguruar libra dhe rroba për shkollë. Ai ulet në trotuar dhe u kërkon qytetarëve që të blejnë lulet e tij.