Just a short time ago, the whole world was shocked by the "Pandora Papers" scandal. An independent network of journalists managed to extract information about various politicians and businessmen who avoided their tax obligations through investments in "offshore" firms abroad. From the data it turned out that the list included a large number of people from Albania. But instead of the people who appeared on these lists being investigated by our authorities, it seems that nothing happened.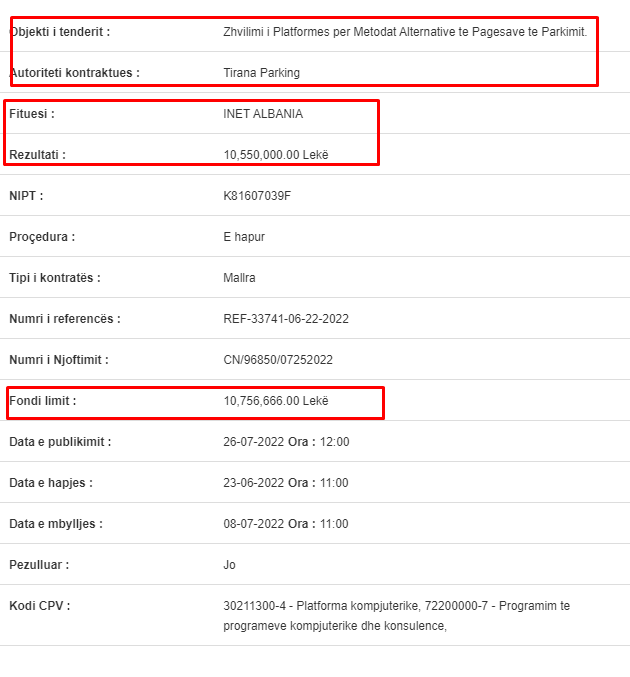 On the contrary, one of them quietly received a tender from Erion Veliaj. It is about the citizen Erton Graceni, the owner of the company INET ALBANIA, who was "rewarded" with 130 million old ALL from Veliaj in a tender without competition. This citizen is described by the media as a mysterious businessman who is suspected of having transferred financial sums outside of Albania through an "offshore" company called "Factorize Holdings Limited" at the address: "Rruga Shyqyri Ishmi No. 62, apart. No. 19-Tirana.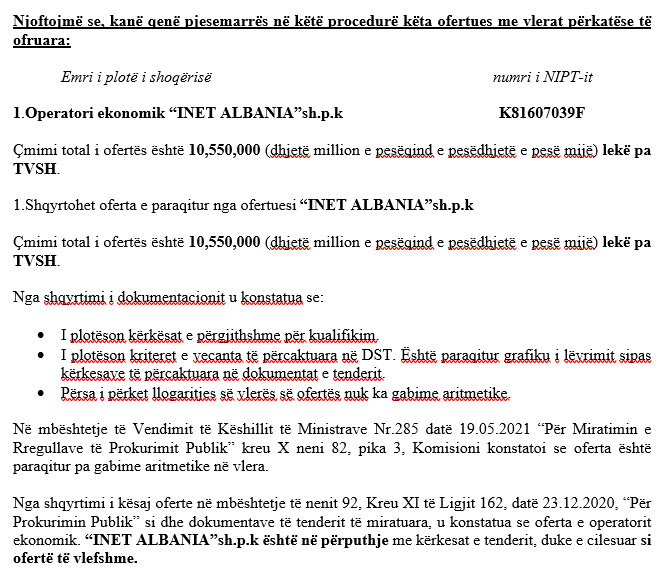 And in fact, if we do a simple search, it turns out that the gentleman who receives a tender of 130 million ALL, has declared in the company INET ALBANIA a ridiculous salary of 300 thousand old ALL. So it seems clear that the evasion is "BIG". However surprisingly, not only did no one from the tax department check him, but on the contrary he also received 130 million old ALL from Veliaj.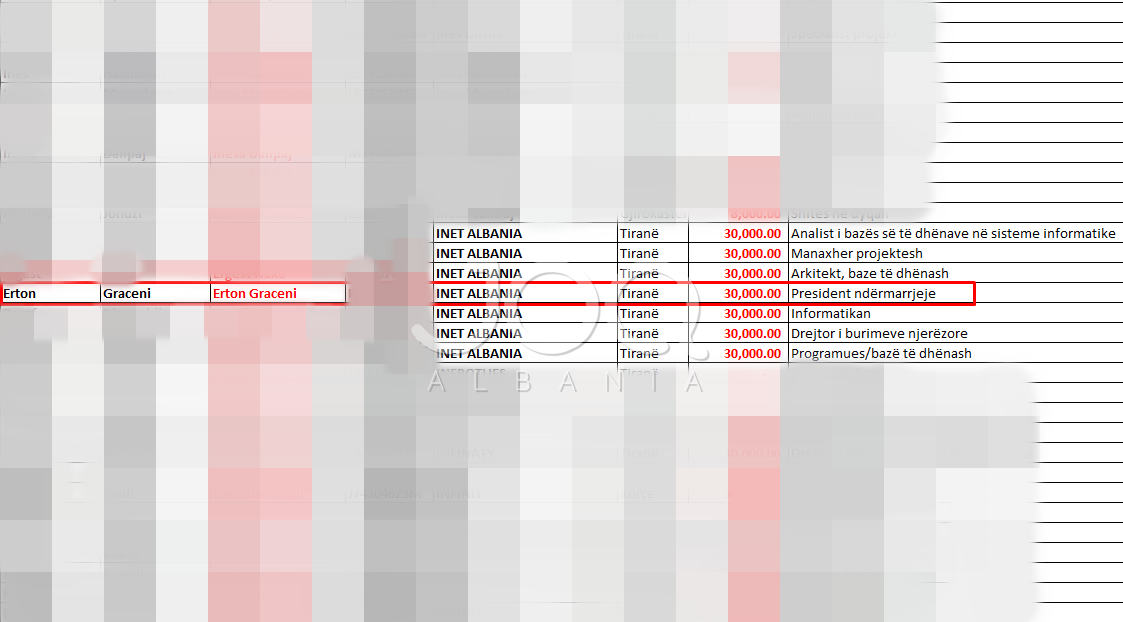 More specifically, it is about the tender with reference number REF-33741-06-22-2022 and with the object "Development of the Platform for Alternative Parking Payment Methods". Not only did the tender have no competition at all, but Erton Graceni's winning firm offered a value as high as 98% of the limit fund, increasing even more the suspicions that we are dealing with a predetermined winner.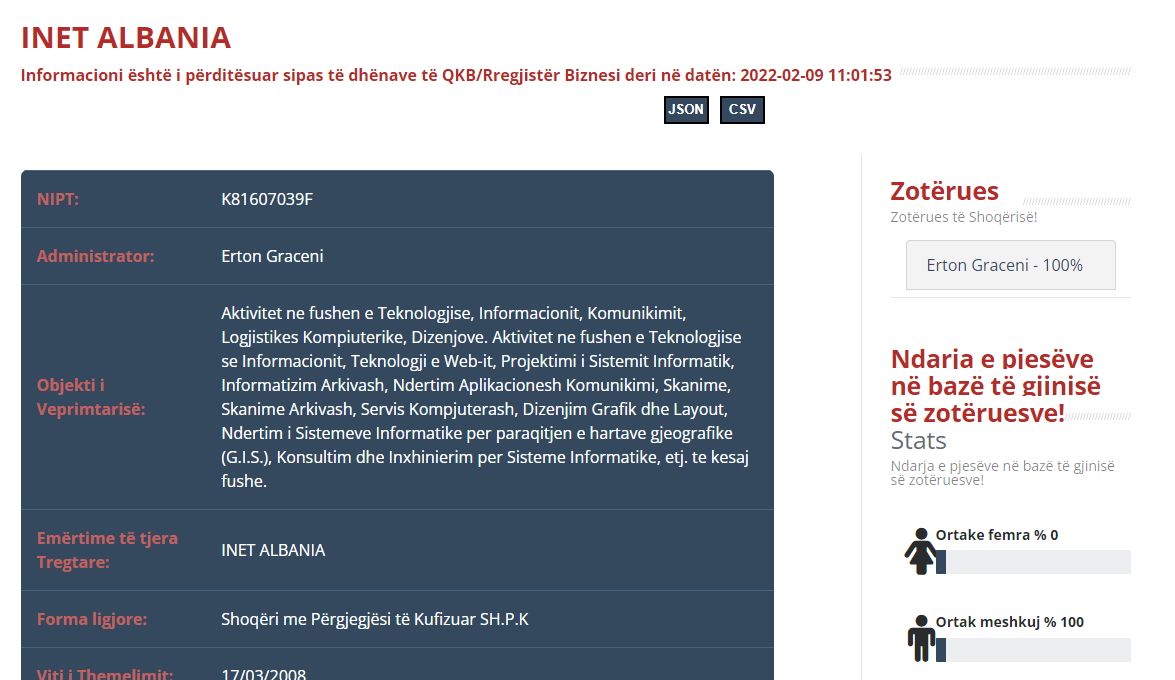 FACT CHECK:
Synimi i JOQ Albania është t'i paraqesë lajmet në mënyrë të saktë dhe të drejtë. Nëse ju shikoni diçka që nuk shkon, jeni të lutur të na e
raportoni këtu
.