The current situation of the country's economy is in a difficult position. Its problems are so numerous that you have nothing to talk about before. Starting from inflation, and further to the debt level, which has already exceeded 82%, a record in the region. And continuing with the galloping evasion that is done by almost everyone, but especially by construction businesses. The latter have long since served as a real laundromat to clean drug money.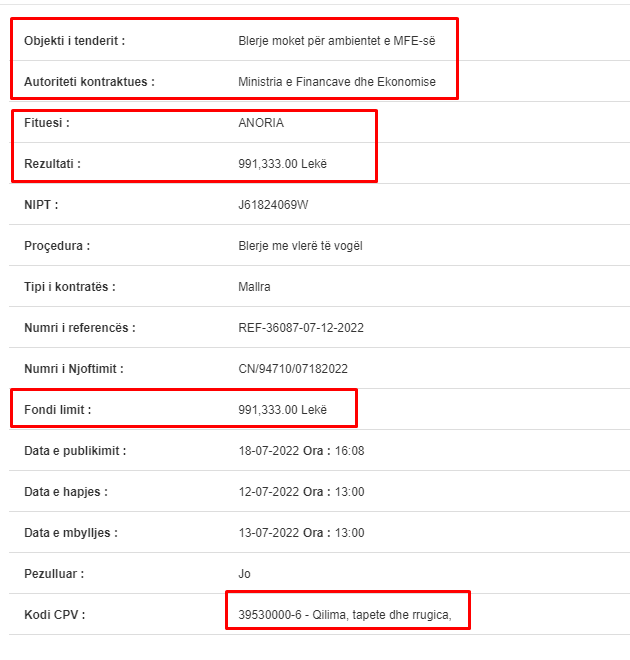 But instead of dealing with the solution of these problems, it seems that the Minister of Finance and Economy, Delina Ibrahimaj, has her mind elsewhere. It turns out that the lady in question, who is not known for what reason is in that post (certainly not for professional skills), has spent almost 12 million old lek to buy carpets. It is about the tender with reference number REF-36087-07-12-2022 and with the object "Purchase of moket for the premises of the MFE".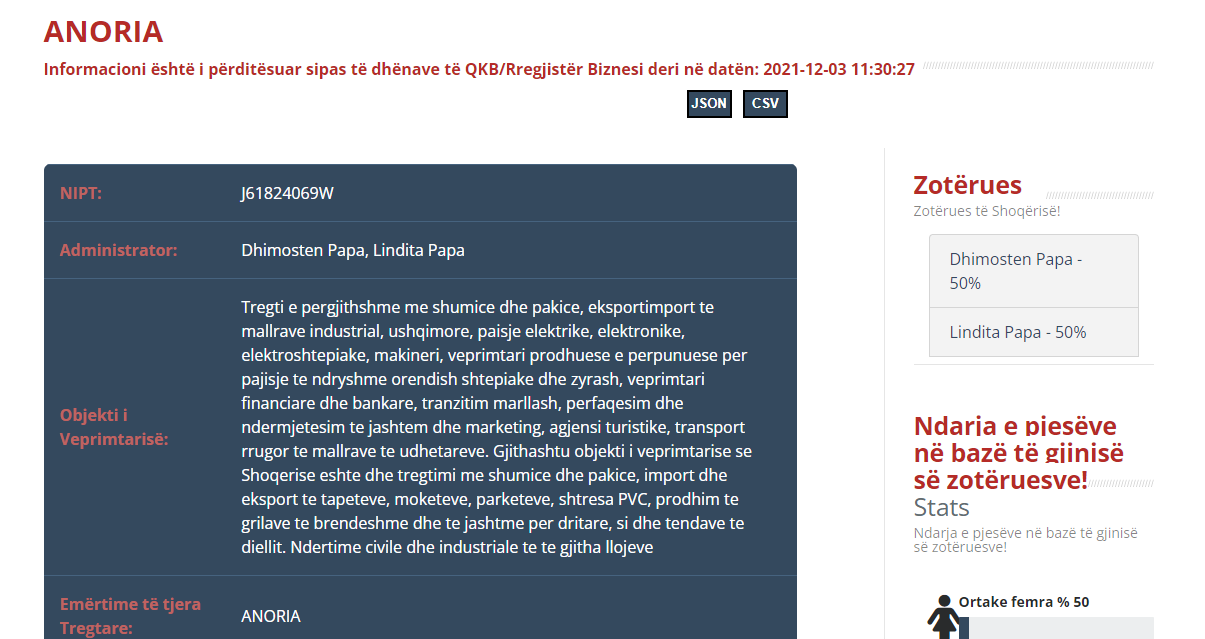 Surprisingly, the winning firm has given an offer equal to 100% of the tender's limit fund, a flagrant violation as it shows that the winner has been pre-determined and has not at all thought of at least offering a slightly higher value, smaller than the limit fund. The winner was the ANORIA company owned by Dhimosten and Lindita Papa, for the value of 991,333 new lek without VAT or about 12 million old lek with VAT. We wish that at least the carpet with this value is at least somewhat beautiful, so that the minister in question has the best possible comfort at work while trying to solve the problem of money laundering in construction.
FACT CHECK:
Synimi i JOQ Albania është t'i paraqesë lajmet në mënyrë të saktë dhe të drejtë. Nëse ju shikoni diçka që nuk shkon, jeni të lutur të na e
raportoni këtu
.