Another questionable tender was carried out by the State Agency of Centralized Procurement. This tender is about cooking and preparing food for some military units of Zall-Herr in Tirana. It is about a calculated limit fund of 25,465,690 new all without VAT or about 300 million old all with VAT.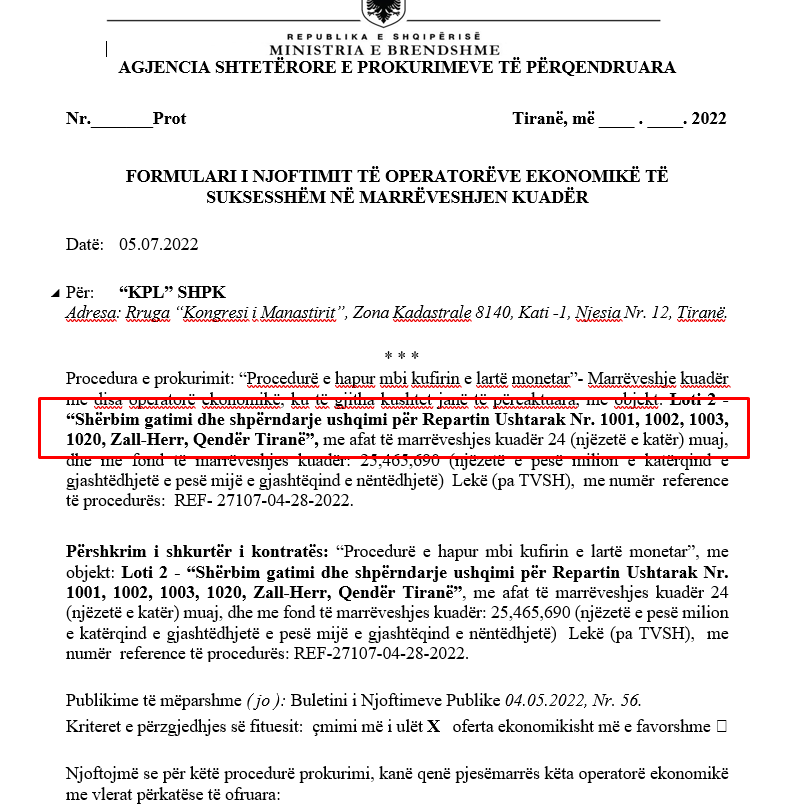 More specifically, we are talking about the tender with reference number REF-27107-04-28-2022 and with the object "Cooking service and food distribution for Military Department No. 1001, 1002, 1003, 1020, Zall-Herr, Center Tirana".

As often happens in these cases, there was no competition at all for this procedure and the company "KPL" was announced as the winner for the value of 25,105,087 new all without VAT or about 300 million old all with VAT.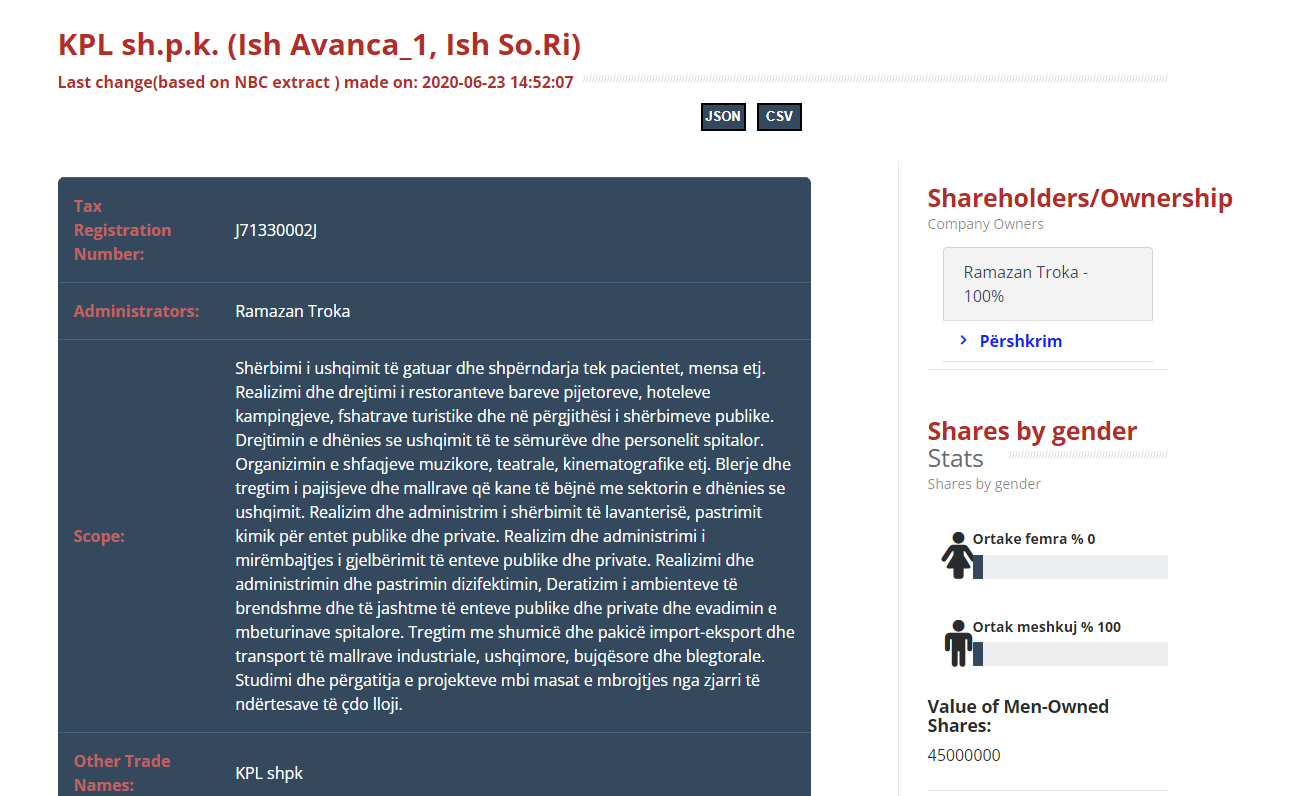 This figure turns out to be almost 100% of the limit fund, which raises strong doubts that we are dealing with a predetermined winner. But who is behind this company? According to the papers, it turns out to be owned by Ramazan Troka. But if we look at the history of the owners of this firm, the name of Nikolin Jaka and his wife Alma Tafani appears everywhere.
FACT CHECK:
Synimi i JOQ Albania është t'i paraqesë lajmet në mënyrë të saktë dhe të drejtë. Nëse ju shikoni diçka që nuk shkon, jeni të lutur të na e
raportoni këtu
.