While agriculture in Albania is probably in its worst historical period and instead of the Ministry of Agriculture taking immediate measures to subsidize farmers or to ease their burden, Frida Krifca "cuts" the people's money with scissors in tenders as dubious as they are worthy of handcuffs. Almost every day we witness the products that Albanian farmers are forced to throw away because, due to speculators and swindlers, the price they are asked to sell is so ridiculous that it does not cover any part of the cost.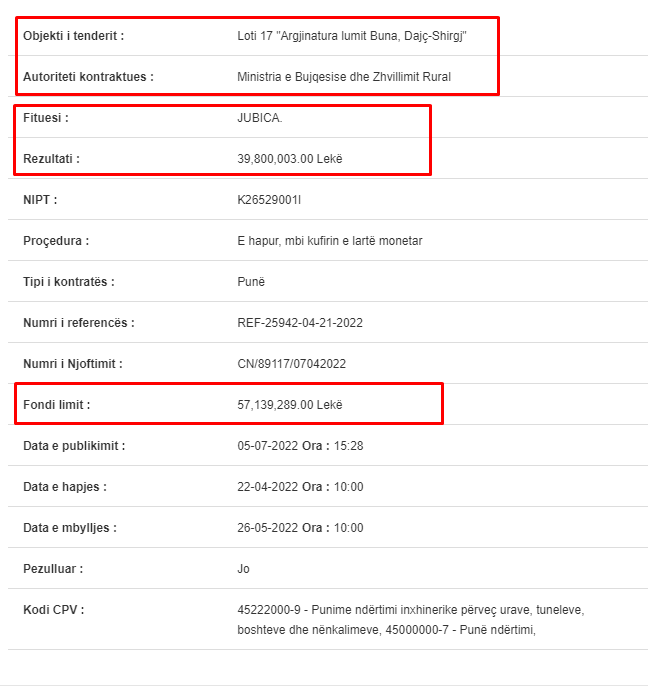 However, it seems that nothing bothers Minister Frida Krifca to do something about improving the situation of farmers and farmers in Albania. On the contrary, it seems to aggravate their situation even more by squandering a mountain of money on dubious tenders. In this particular case, it turns out that almost 100 million old ALL were wasted in a tender that has the reference number REF-25942-04-21-2022 and has as object "Lot 17 Embankment of the Buna River, Dajç-Shirgj".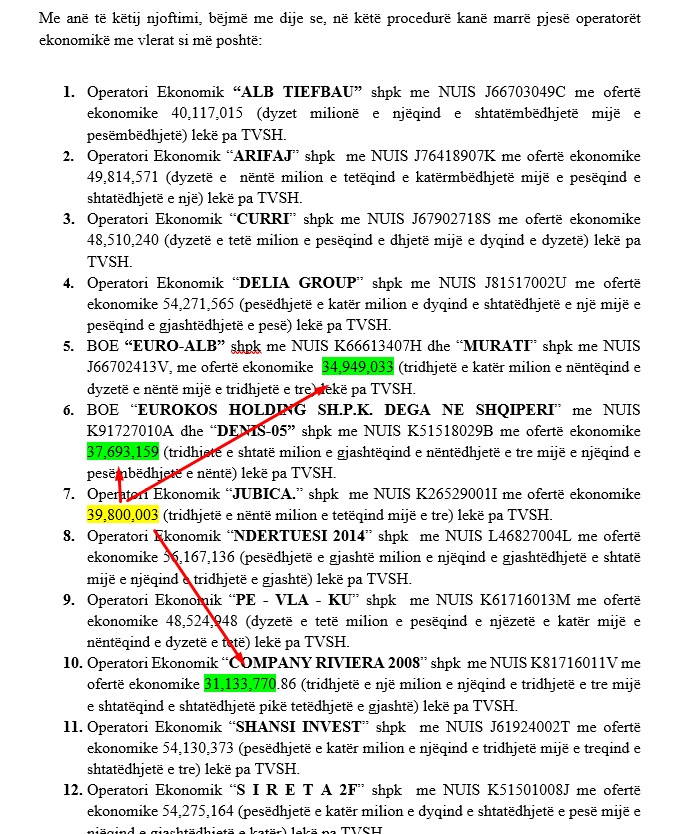 But where is the abuse, you ask? Quite simple. From the firms that participated in the competition, it turns out that not only were there firms that offered lower values ​​than the winner, but at least one of them offered over 100 million old lek less and was again disqualified by Frida Krifca. This money is a pure economic damage not only for the state but also a waste of Albanian taxes which could well have been used for policies favoring farmers in the recovery of agriculture. But who was declared the winner? Frida Krifca has decided to announce the winner of the company JUBICA, owned by Ndoc Kulla, for the value of 39,800,003 new lek without VAT or about 500 million old lek with VAT.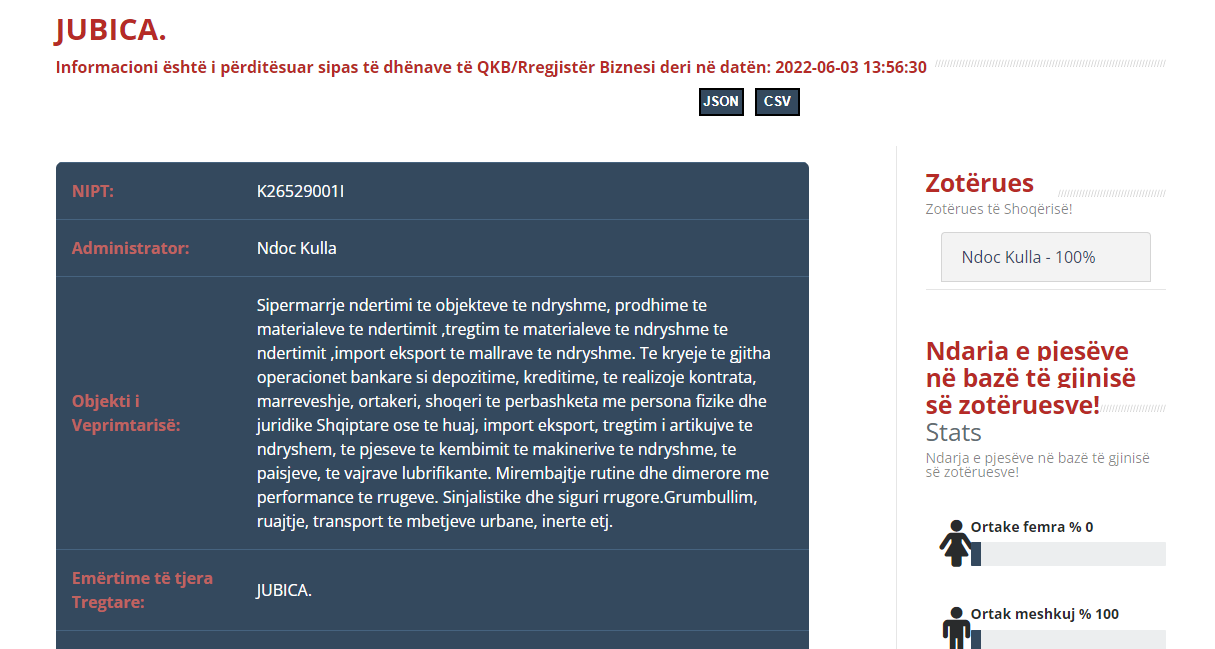 FACT CHECK:
Synimi i JOQ Albania është t'i paraqesë lajmet në mënyrë të saktë dhe të drejtë. Nëse ju shikoni diçka që nuk shkon, jeni të lutur të na e
raportoni këtu
.