A rather strange tender was recently carried out by the Municipality of Tirana. It turns out that this institution had to buy electrical appliances such as washing machines, refrigerators or even televisions for a very surprising reason. It seems that these devices will be needed to cope with the earthquake situation. It is not known for which earthquake Veliaj has it, but it is not understood how these devices can serve to cope with earthquake situations.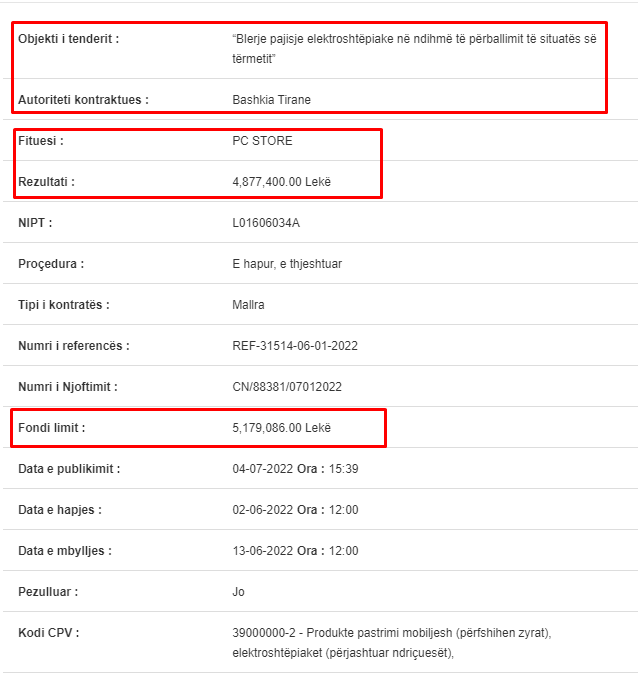 If he is talking about the earthquake of November 26, 2019, of course it is meaningless since 3 years have passed. If it is for future earthquakes, where does Veliaj get the information that they will happen soon? Moreover, did not the municipality learn from the past to have the necessary equipment that it could buy long ago? It seems in fact that such a tender has only served to fill the pockets of the winners who are among the biggest winners of tenders from the state budget related to electronic equipment and not only.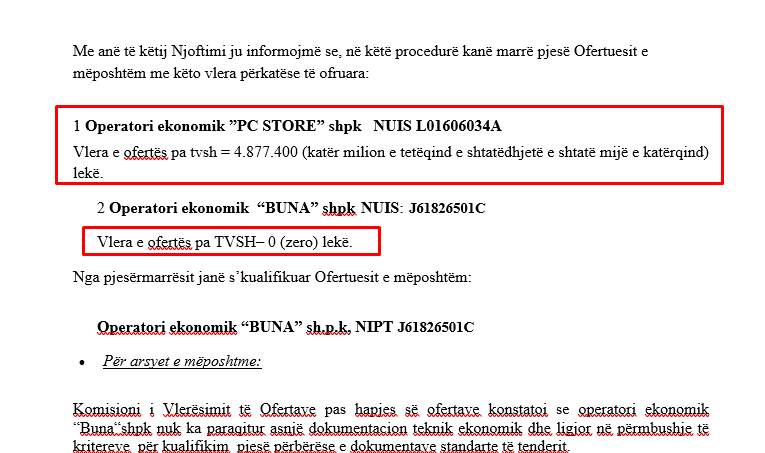 More specifically, it is about the tender with reference number REF-31514-06-01-2022 and with the object "Purchase of electrical appliances to help cope with the earthquake situation". The tender itself as a procedure is also questionable as only two firms participated, one of which offered zero value. Consequently, the winner was declared the one that offered value, and in this case it is about PC STORE owned by citizens Elton and Vitator Mehmeti who were declared the winner with their offer worth 4,877,400 new lek without VAT or about 60 million lek of old with VAT. This value appears to be 94.17% of the limit fund.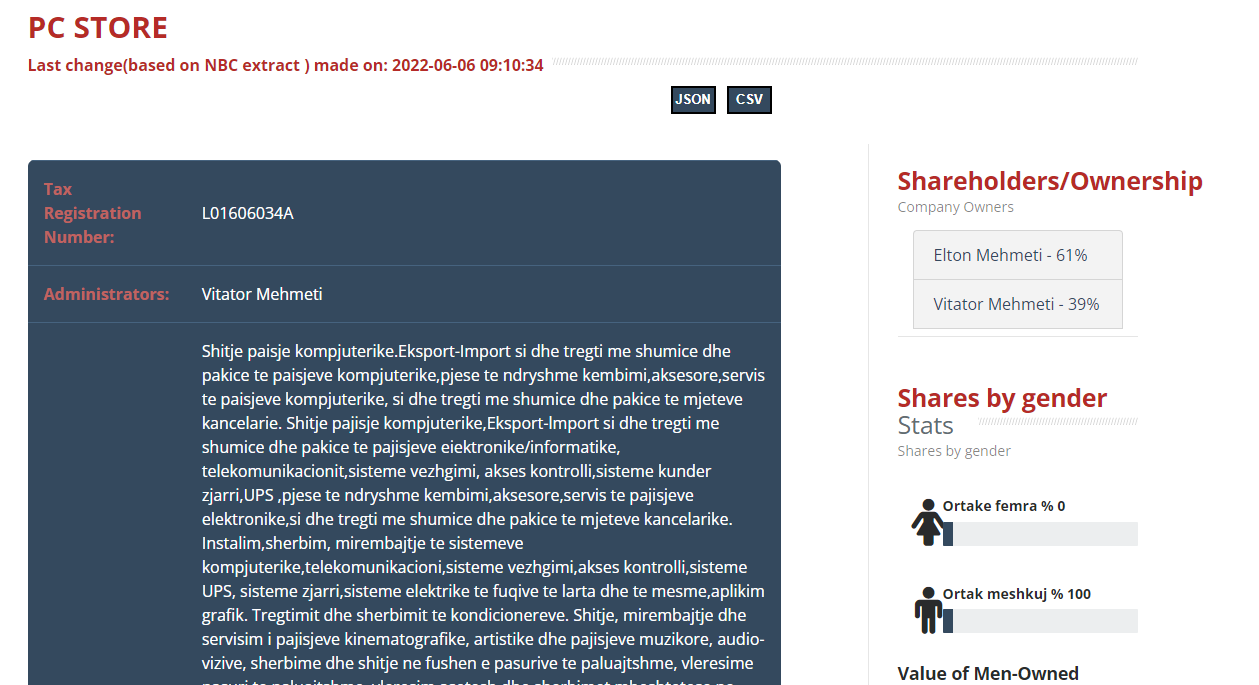 FACT CHECK:
Synimi i JOQ Albania është t'i paraqesë lajmet në mënyrë të saktë dhe të drejtë. Nëse ju shikoni diçka që nuk shkon, jeni të lutur të na e
raportoni këtu
.