Almost every day we present videos or news from the concerns of farmers who complain that almost all production is made to be thrown away because they can not find a market. But instead of the Ministry of Agriculture led by Frida Krifca making subsidy policies in support of Albanian agriculture, it seems that the lady in question is busy distributing millions to government clients.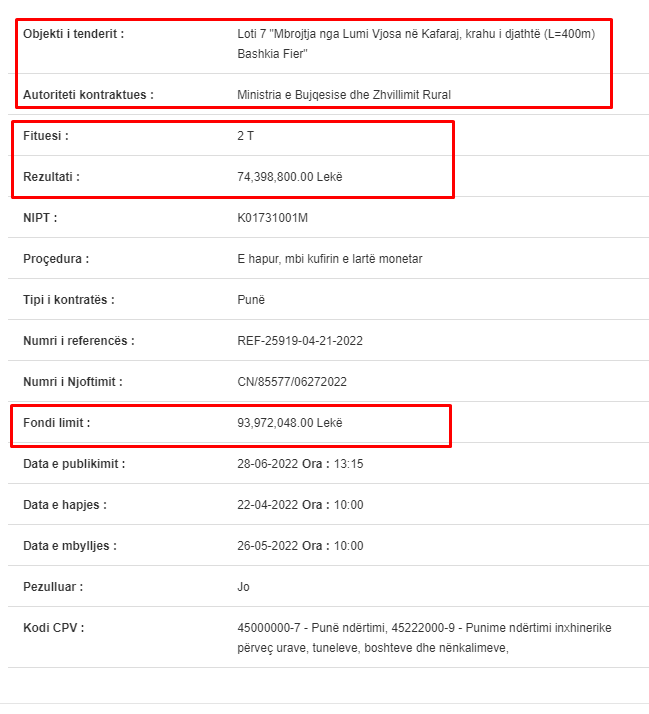 Thus, it turns out that she has given almost 900 million old ALL with VAT to the brother of the commander of the Republic Guard, Gramos Sako. It is about the tender with reference number REF-25919-04-21-2022 and with object "Lot 7 Protection from Vjosa River in Kafaraj, right wing (L = 400m) Municipality of Fier" with a limit fund of 93,972,048 new ALL without VAT.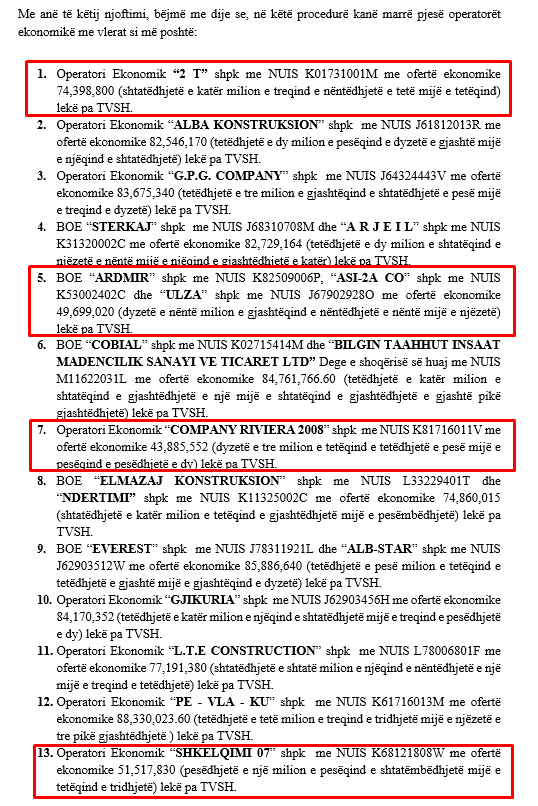 Taking a look at the documents of this procedure, it can be seen that the winner is the 2 T company owned by the citizen Artan Sako. The latter is also the brother of the commander of the Republic Guard, Gramos Sako. This company has received not a little but almost 1 billion old ALL.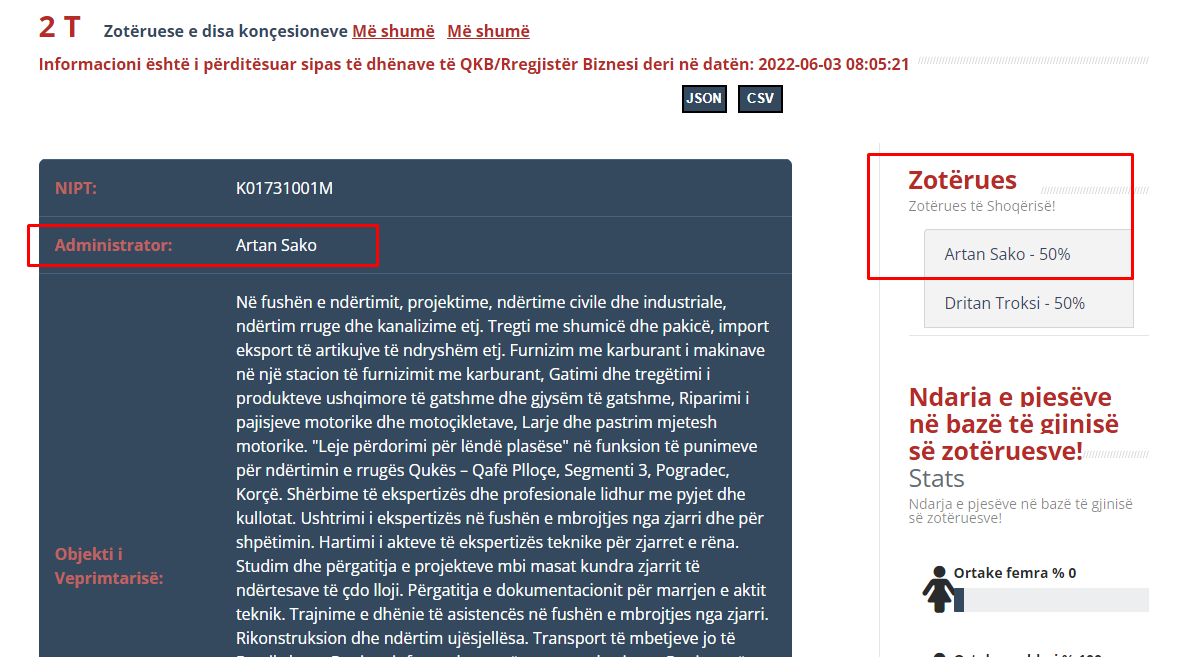 But it turns out that it did not offer the lowest bid, on the contrary at least 3 other companies offered convincingly lower values. Suffice it to mention that the company with the largest difference has offered almost 360 million old ALL with VAT less than the winner. This money at best is pure economic damage to the state. On the other hand they could very well be used to help the desolate farmers who were left throwing their produce in the trash every day.
FACT CHECK:
Synimi i JOQ Albania është t'i paraqesë lajmet në mënyrë të saktë dhe të drejtë. Nëse ju shikoni diçka që nuk shkon, jeni të lutur të na e
raportoni këtu
.