Today a tragic event occurred in the city of Berat where a vehicle with two people inside, mother and son, ended up in the river Osum. But what impressed people the most was the ease with which the car ended up in the river even though it apparently had some protective barriers. From the videos that came out it was seen that the car was not very fast but the barriers were suddenly broken as if they were made of paper.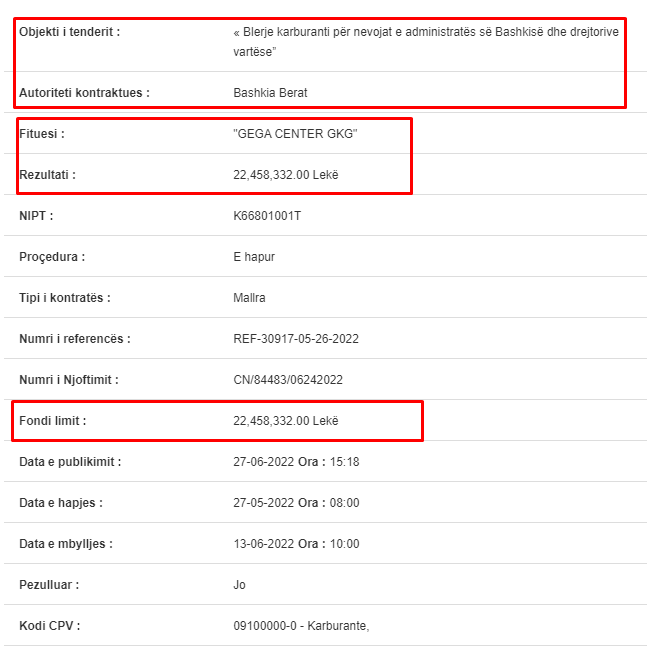 However, instead of investing as much as possible in the protection of citizens, it seems that Ervin Demo, the mayor of Berat, intends to spend millions of lek in tenders for the purchase of fuel. Such is the case today where it turns out that he has given the company "GEGA CENTER GKG" a figure of almost 270 million old ALL with VAT for the purchase of fuel. It is about the tender with reference number REF-30917-05-26-2022 and with object "Purchase of fuel for the needs of the administration of the Municipality and subordinate directorates".
It can be seen that in this case a real "miracle" happened because not only was there no competition, but surprisingly the value offered with the value of the limit fund are 100% identical, a case that almost never happens. This means that the winning company has offered 100% of the limit fund value and has won more easily as of course there has been no competition.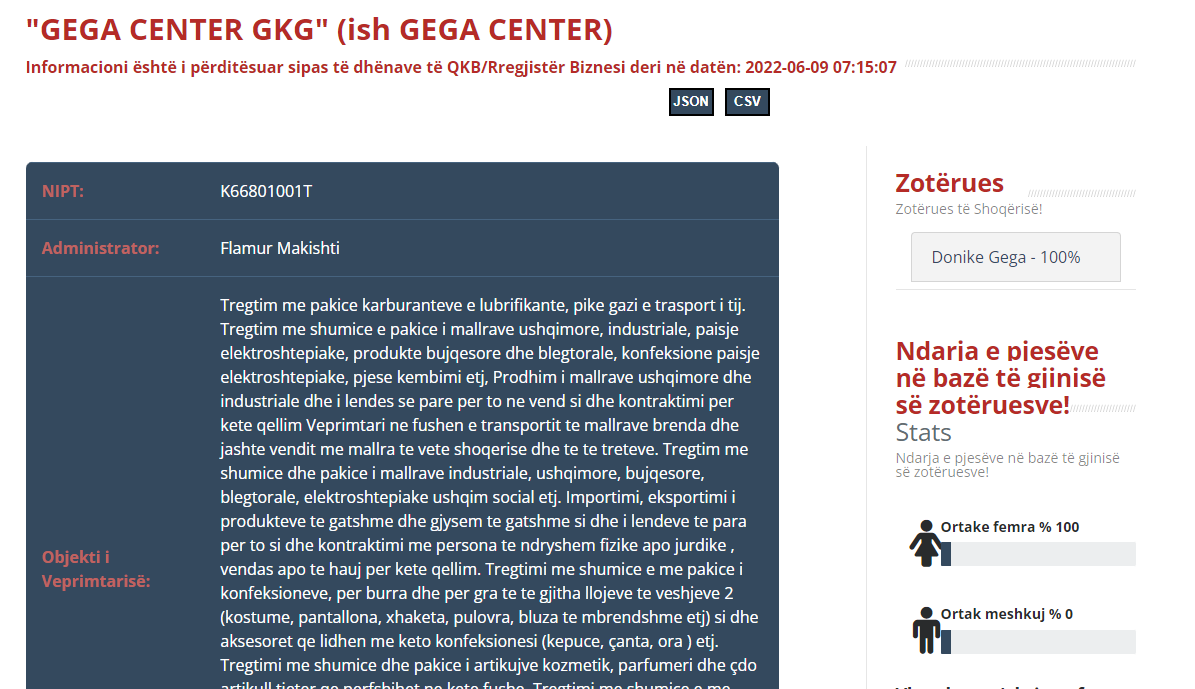 The company "GEGA CENTER GKG" trades fuel as "Gega Oil" as it is best known to the public. Of course, it is understandable that heavy machinery needs fuel to work, but it is not clear why fuel should be spent for the municipal administration which can very well travel by bicycle or public transport, as their colleagues do in Europe and the World.
FACT CHECK:
Synimi i JOQ Albania është t'i paraqesë lajmet në mënyrë të saktë dhe të drejtë. Nëse ju shikoni diçka që nuk shkon, jeni të lutur të na e
raportoni këtu
.