It seems that Veliaj is not staying away from dubious tenders, especially those with a lot of money in between. Even when it comes to watering Rama's grass. Yes, yes, you read that right. It turns out that Edi Rama needs someone to water his grass. Not the grass that you friends think, but the grass around the Prime Minister's Office.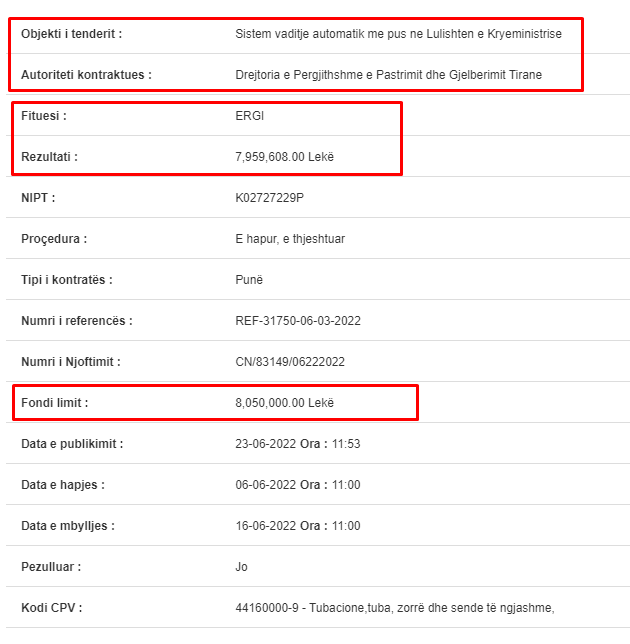 And for this it turns out that they had to spend about 100 million old ALL with VAT. And who better than Erion Veliaj can solve this problem for the Prime Minister? Thus Veliaj has organized a dubious tender through the General Directorate of Cleaning and Greenery Tirana, an institution under the Municipality of Tirana.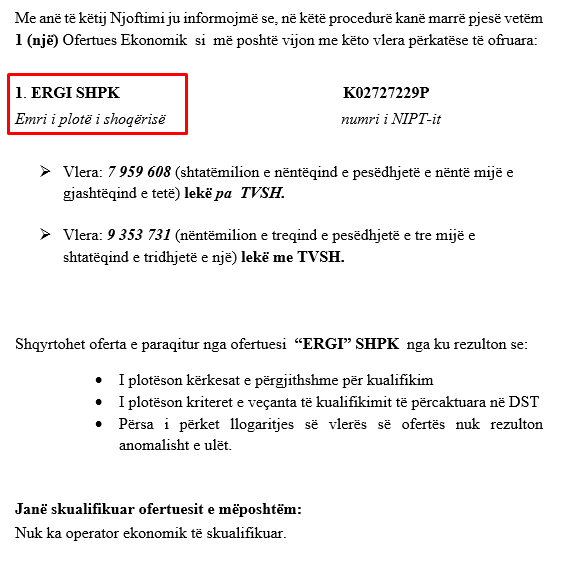 It is about the tender with reference number REF-31750-06-03-2022 and with object "Automatic irrigation system with well in the Prime Minister's Garden". Its limit fund is 8,050,000 new lek without VAT or about 100 million old lek including VAT. Studying the relevant documentation, it can be seen that only one company participated, namely ERGI owned by the citizen Nuri Balla from Elbasan.
The company in question has offered the value of 7,959,608 new lek without VAT or about 100 million old lek with VAT. Apart from the lack of competition, it can be seen that the winning value is also almost the same as the tender limit fund, almost 98.9%. All of the above raises doubts that the winner may have been predetermined.
FACT CHECK:
Synimi i JOQ Albania është t'i paraqesë lajmet në mënyrë të saktë dhe të drejtë. Nëse ju shikoni diçka që nuk shkon, jeni të lutur të na e
raportoni këtu
.