The firm Gjikuria is often mentioned for large tenders received in recent years by the current government and its institutions. It is about tenders in very high values ​​and not just millions of ALL. The tenders benefited from this company are mainly for the construction of infrastructure works, mainly roads.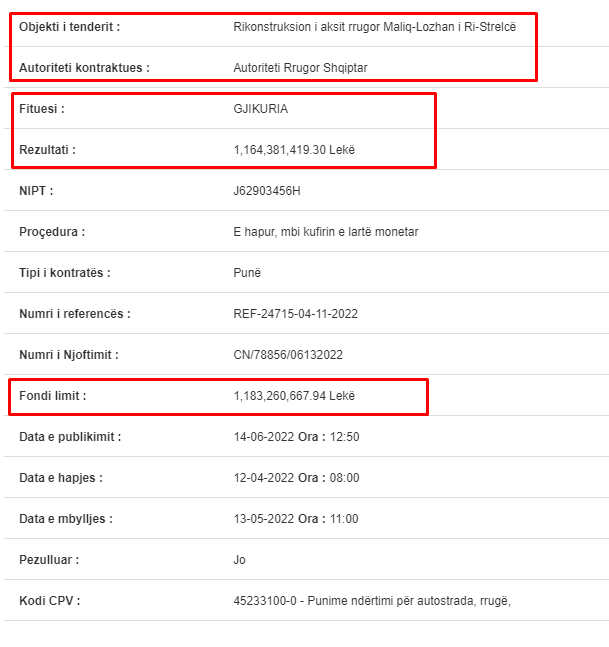 That's the case today. It turns out that this company has benefited about 12 million euros in the latest tender given by the Albanian Road Authority led by Evis Berberi. But this tender is questionable in some ways. More specifically, it is about the procurement procedure with reference number REF-24715-04-11-2022 and with the object "Reconstruction of the road axis Maliq-Lozhan i Ri-Strelcë" with a limit fund of 1,183,260,667 new lek without VAT or about 12 million euros including VAT.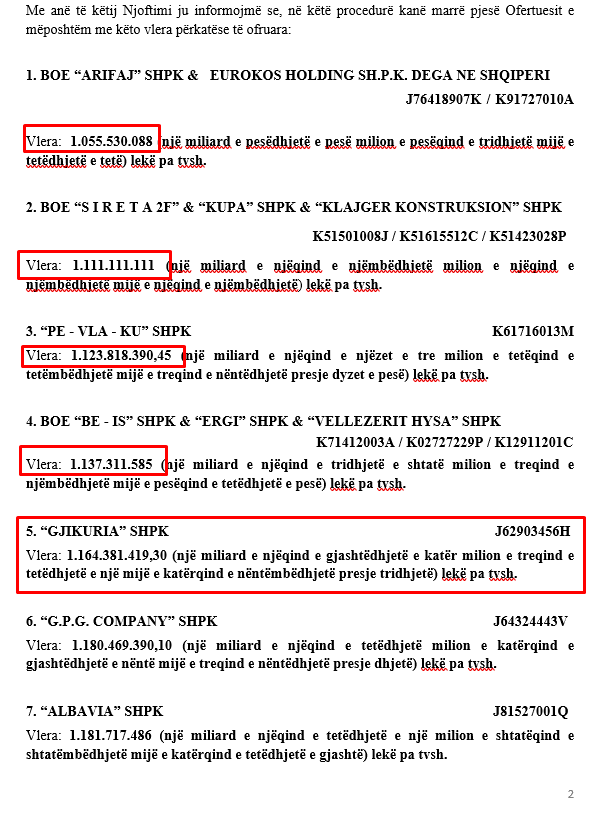 Examining the relevant documentation, it can be seen that some firms have offered lower figures than the winner, and yet have not won. It is about 4 companies which have offered lower bids. The difference between the firm GJIKURIA and the lowest offer is almost 1 million euros, a figure to "put your hands on your head".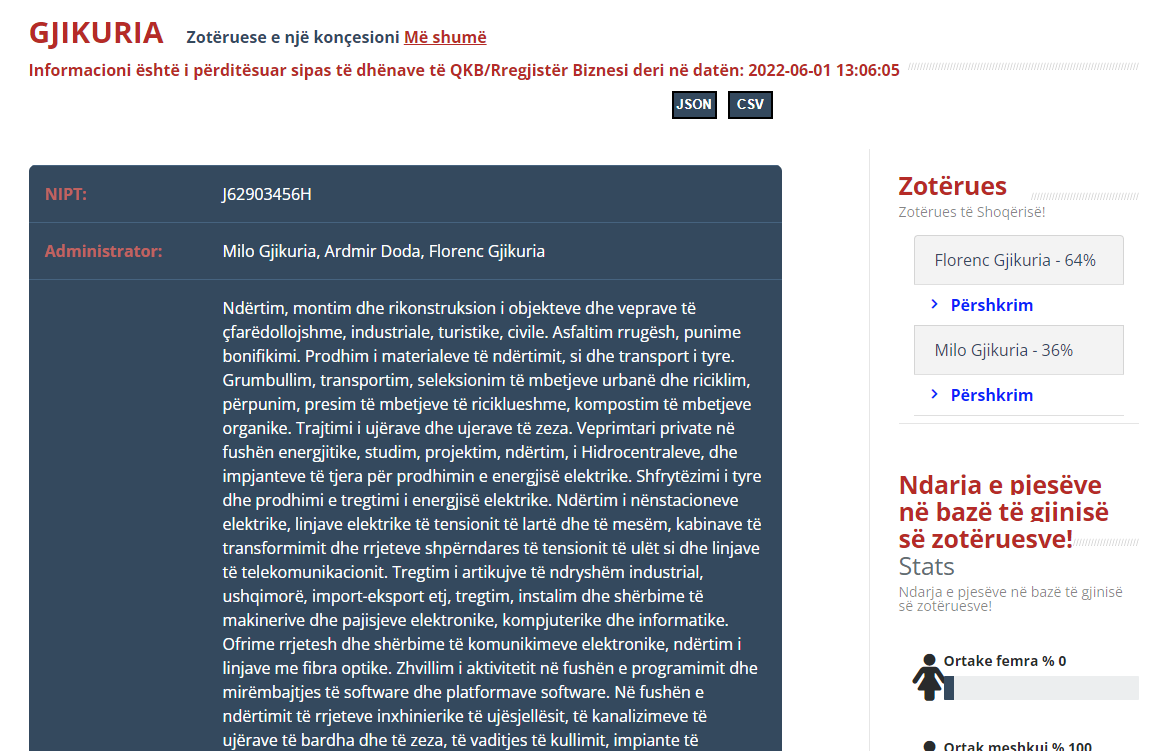 At best, this is a clear loss for the Albanian state. On the other hand, it is noticed that the winning value is almost identical to the tender limit fund, almost 98.4%. All of the above facts raise strong doubts that we are dealing with a predetermined winner.
FACT CHECK:
Synimi i JOQ Albania është t'i paraqesë lajmet në mënyrë të saktë dhe të drejtë. Nëse ju shikoni diçka që nuk shkon, jeni të lutur të na e
raportoni këtu
.