We are often accustomed to seeing the General Directorate of Prisons organizing dubious tenders regarding the food of prisoners. But it seems that recently the "piaca" has grown and this institution has begun to "get their hands on" tenders related to health.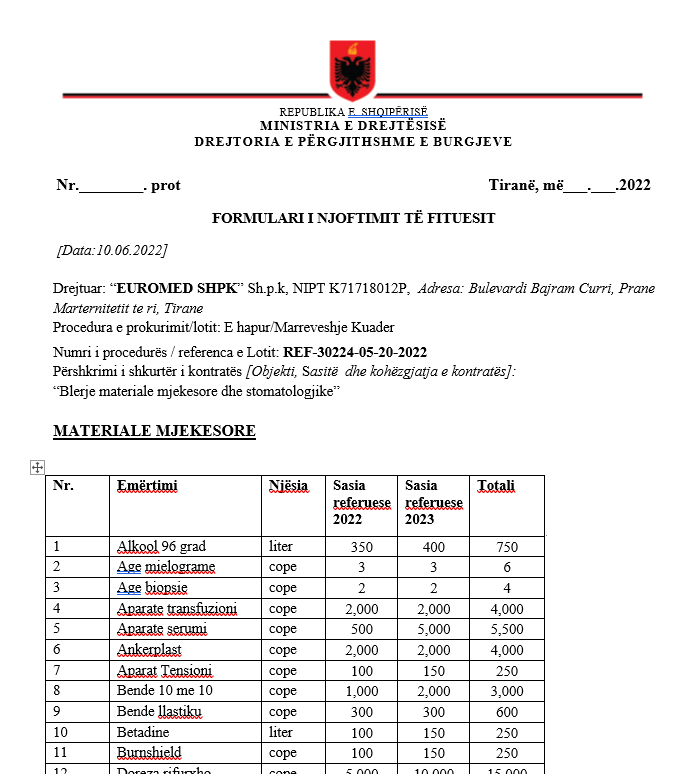 Such is the tender that we will present to you today where the General Directorate of Prisons has "forgiven" almost 350 million ALL with VAT to the company EUROMED owned by Hervin Fora. The latter has been blamed many times for the dubious tenders it has won in health. In fact, it seems that he has already started collecting money from prisons.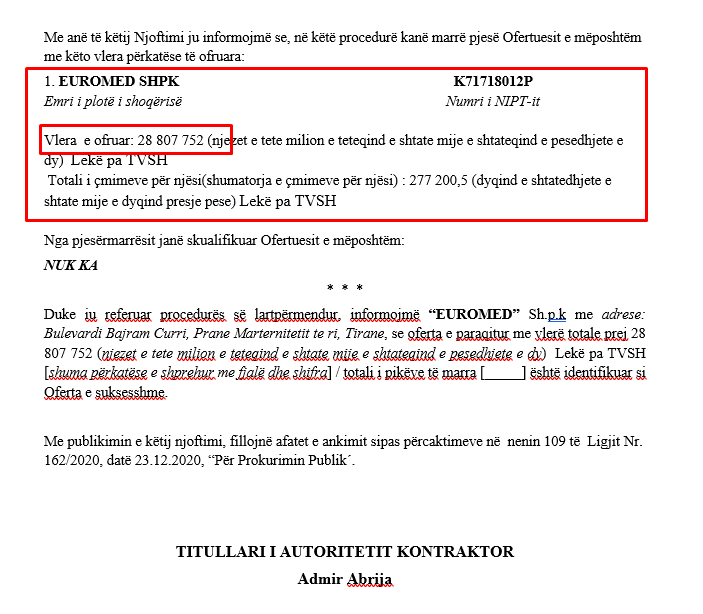 More specifically, it is about the tender with reference number REF-30224-05-20-2022 and with the object "Purchase of medical and dental materials" organized by the General Directorate of Prisons. Looking at the tender documentation, it can be seen that it is mainly about consumable medical materials and non-chemical and hematological medical materials.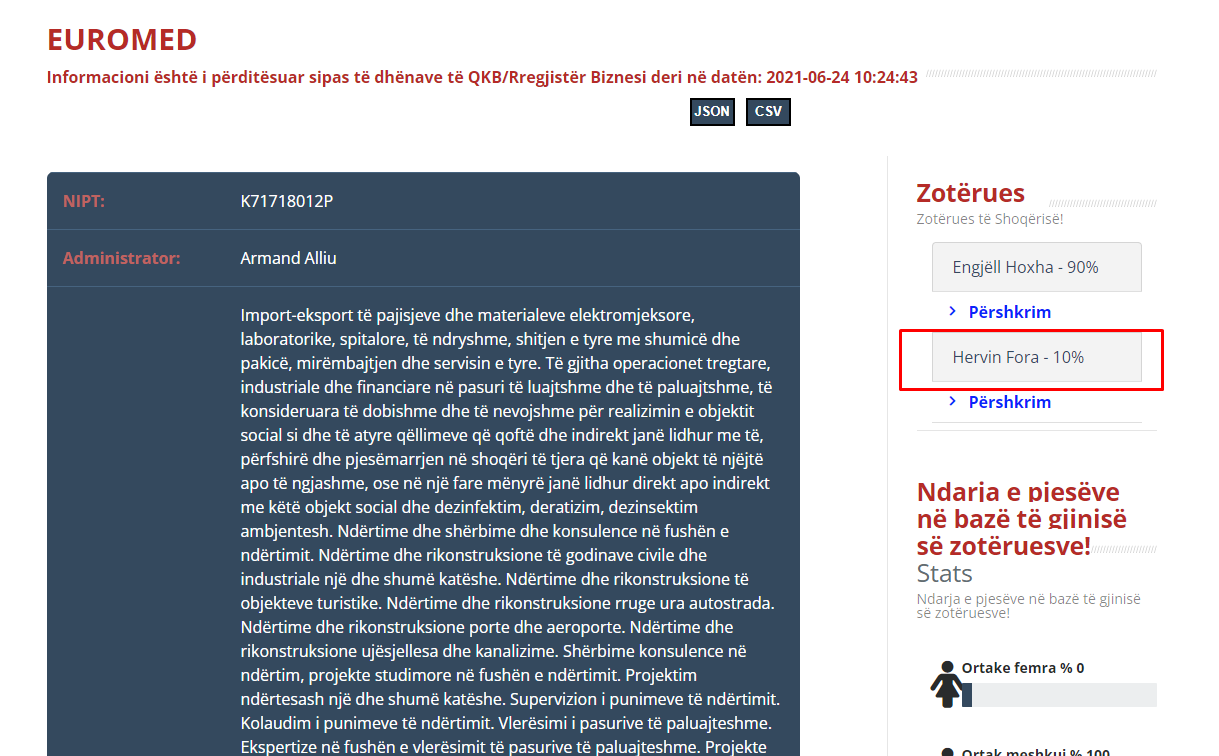 The limit fund of this tender turns out to be 30,643,562 new lekë without VAT or about 360 million old lekë including VAT. It can be seen that this is a lack of competition as the documentation shows that only one firm participated in the competition, namely EUROMED and Hervin Fora who was also declared the winner. Meanwhile, the winning value turns out to be 94% of the tender limit fund.
FACT CHECK:
Synimi i JOQ Albania është t'i paraqesë lajmet në mënyrë të saktë dhe të drejtë. Nëse ju shikoni diçka që nuk shkon, jeni të lutur të na e
raportoni këtu
.