Pirro Vengu is currently the director of the Durrës Port Authority. The institution run by him has been accused very recently for a series of problems, where among the most serious are the death of young workers at work due to lack of conditions and safety at work as well as the occasional capture of significant amounts of drugs. And yet, surprisingly, Pirro Vengu never got a "thorn in his side".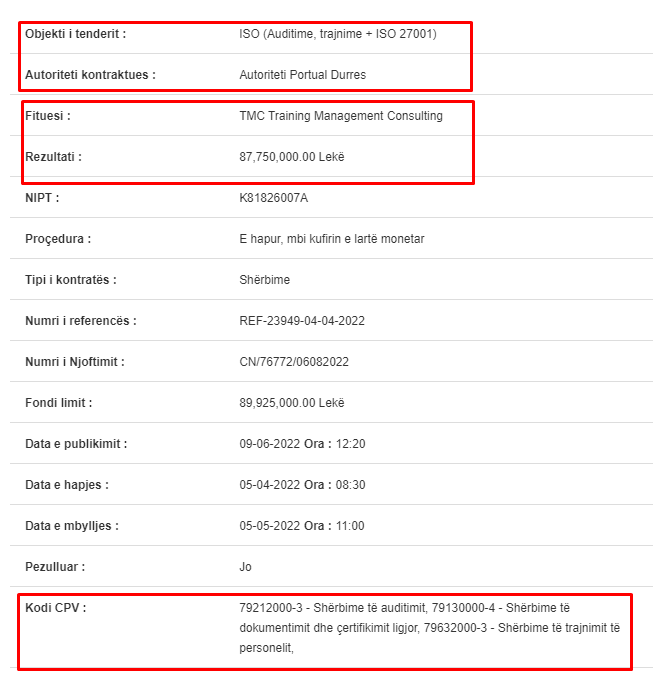 On the contrary, it has continued again, even organizing problematic and dubious tenders. Such is the tender with reference number REF-23949-04-04-2022 and with object "ISO (Audits, training + ISO 27001)". The tender had as limit fund the figure of 89,925,000 new ALL without VAT or about 1 billion old ALL including VAT. Looking at the tender documentation it is noticed that 4 firms participated, of which 2 of them offered convincingly lower values ​​than the winning company.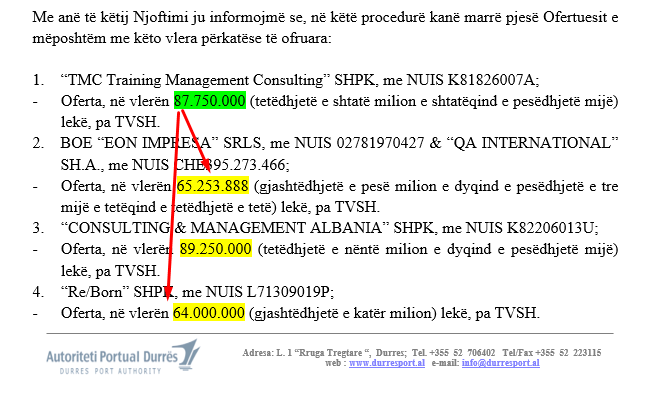 But who has declared Pirro Vengu the winner? It is about the company TMC Training Management Consulting owned by Arben Memo, with an offer of 87,750,000 new ALL without VAT or about 1 billion old ALL with VAT. But the two companies mentioned earlier have offered values ​​at the levels of 65,253,888 and 64,000,000 new lek without VAT, ie almost 23,000,000 new lek less, a figure that is very significant. At best this margin is a net loss to the state. However, it seems that Pirro was not impressed at all and declared the company with a convincingly higher value as the winner. Meanwhile, the winning value turns out to be 97.58% of the limit fund. A tender worthy of SPAK.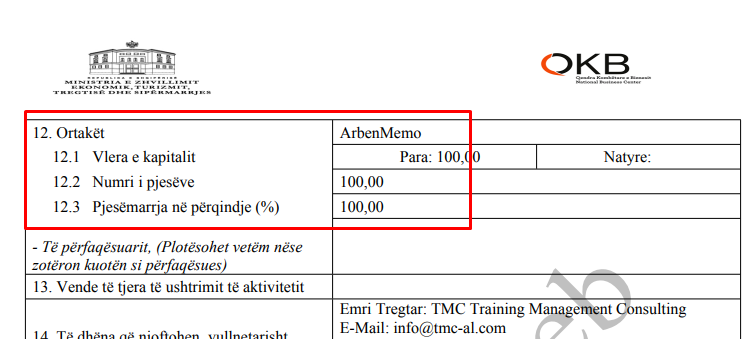 FACT CHECK:
Synimi i JOQ Albania është t'i paraqesë lajmet në mënyrë të saktë dhe të drejtë. Nëse ju shikoni diçka që nuk shkon, jeni të lutur të na e
raportoni këtu
.