PD-PS cooperation continues without interruption. As we told you in another tender yesterday, it seems that both parties work closely together. Everything is done for monetary benefits and no one cares about the people.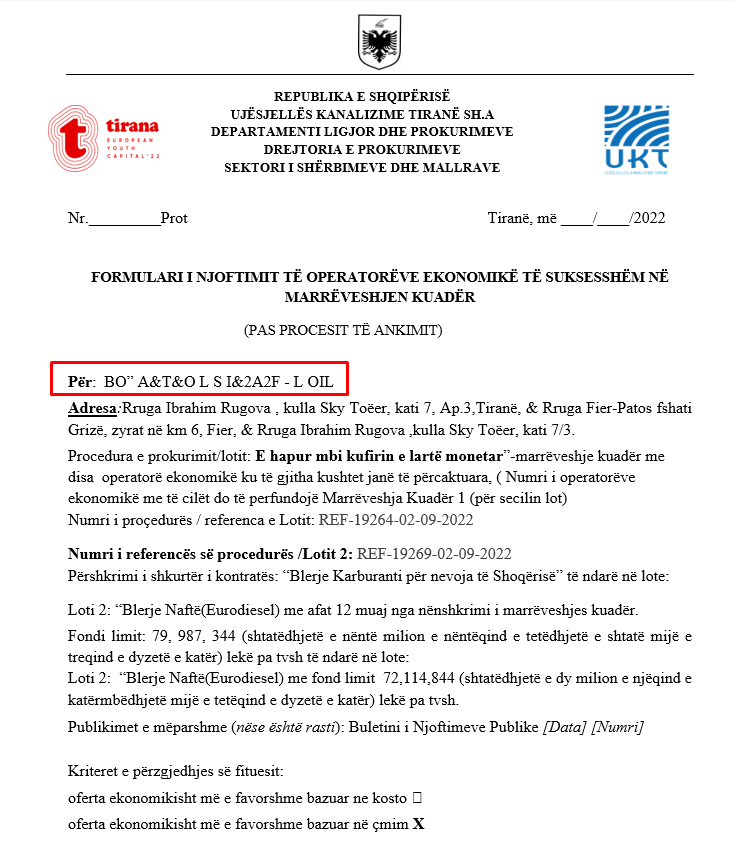 But the case in question is very strange, because on the one hand Ina Zhupa pretends to denounce government scandals, on the other hand through her husband she receives billions of ALL from government tenders. And in this case, the "benefactor" is Erion Veliaj himself. The situation is in fact quite ironic, as today Tirana passed Venice in terms of water coverage, after a rain that fell for a very short time.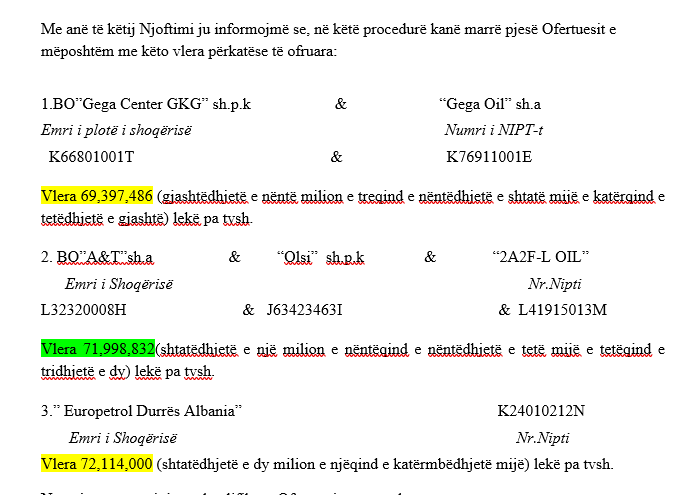 But instead of Veliaj taking measures once and for all to prevent and cope with the floods, he gives about 900 million old ALL to Ina Zhupa's husband. Veliaj gave this money through UKT, the institution that in fact has to deal with sewage.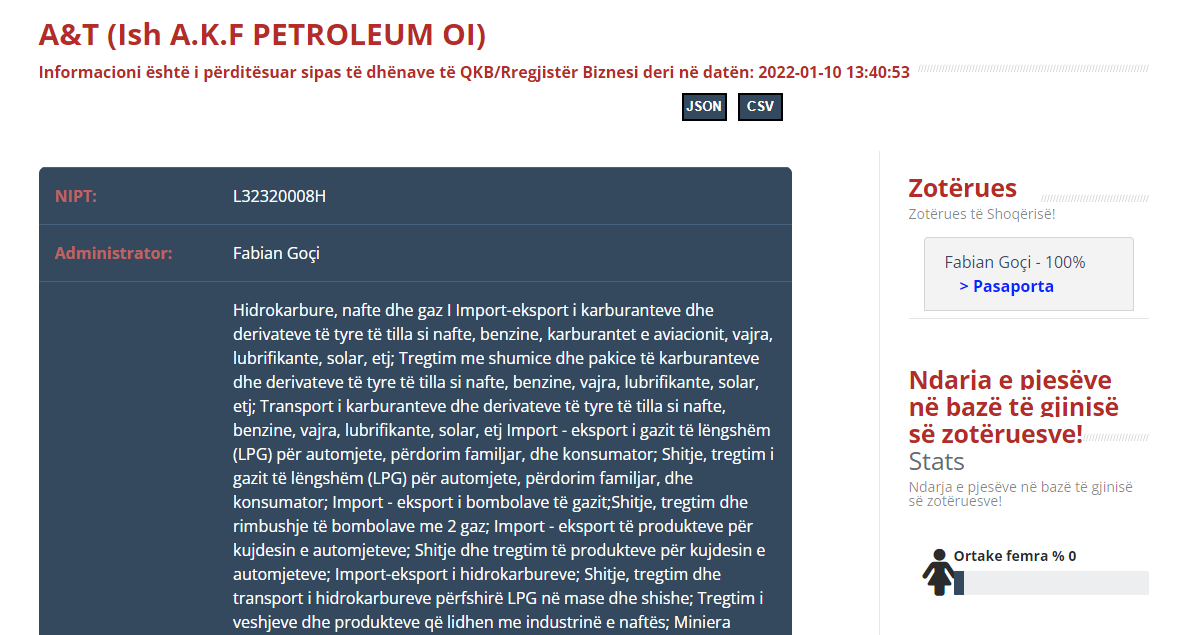 More specifically, it is about the tender with reference number REF-19269-02-09-2022 with object "Lot 2: Purchase of Oil (Eurodiesel) with a limit fund of 72,114,844 new lek without VAT. It is noticed in the tender that three competitors have participated, from which the winner is the union of economic operators "A&T" sh.a & "Olsi" sh.p.k & "2A2F-L OIL" with a offered value of 71,998,832 new lek without Tvsh.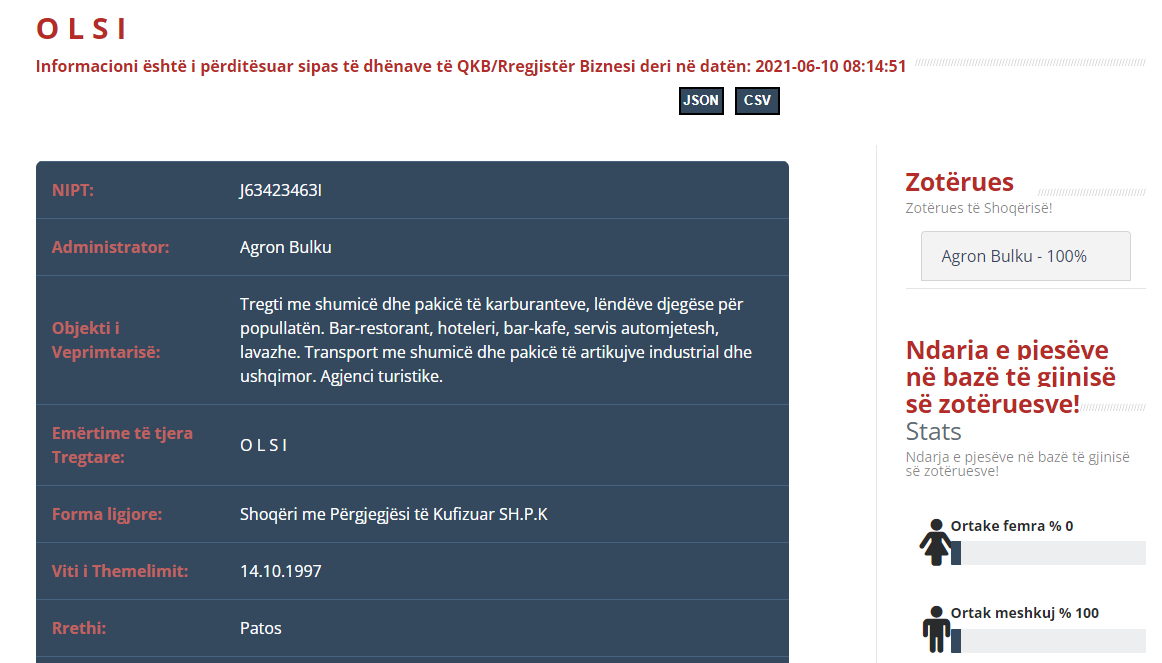 The owner of the company "A&T" and "2A2F-L OIL" turns out to be Fabian Goçi, Ina Zhupa's husband. Meanwhile, the tender itself has other dubious elements as the bid given by the winner is not the one with the lowest value by the tender participants. Also the winning value is almost identical to the tender limit fund, respectively as much as 99.84% of it.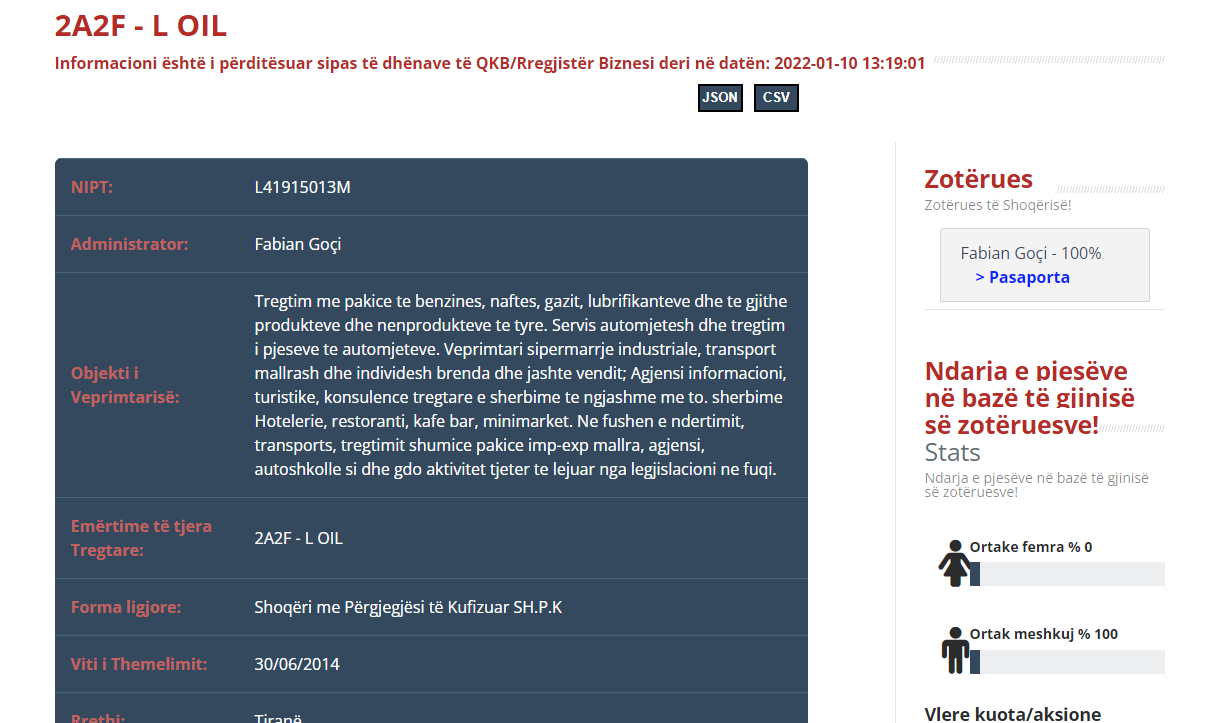 FACT CHECK:
Synimi i JOQ Albania është t'i paraqesë lajmet në mënyrë të saktë dhe të drejtë. Nëse ju shikoni diçka që nuk shkon, jeni të lutur të na e
raportoni këtu
.