We live in a time where prices for all products are rising day by day. Of course, the increase is felt more in poor and in average economic situation families, where what "kills" them the most are the prices of basic food. Just a few days ago suffice it to mention that dairy prices rose again, like milk, yogurt or cheese, further adding to the burden of a family.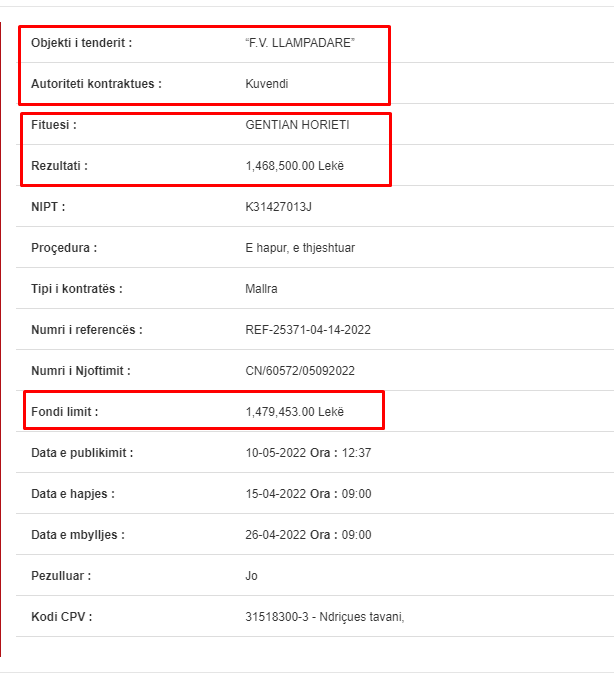 The difficulties, meanwhile, have been further increased by the price of fuel, where, as it is known, a few days ago they reached the level of about 250 new ALL per liter. Nevertheless, it seems that the economic difficulties of the people do not impress politicians at all. Thus, it turns out that Lindita Nikolla has organized a tender through the institution she leads to buy chandeliers. Yes, yes, chandeliers, you read that right.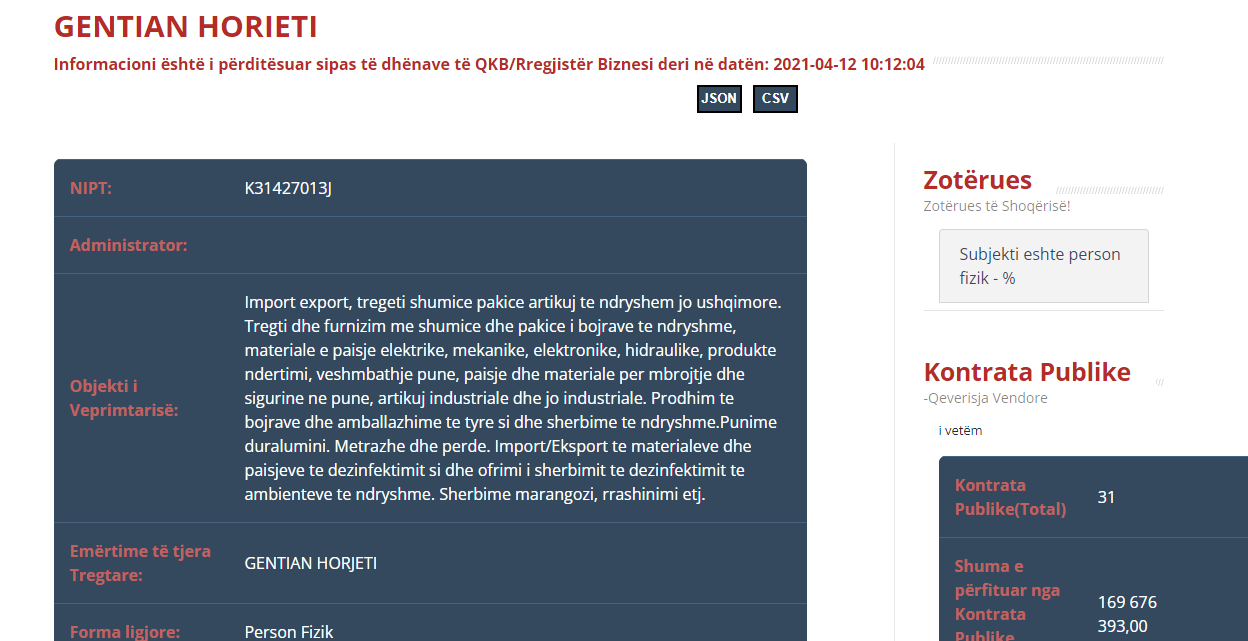 And for this she has spent 17 million old lekë with VAT. It is about the tender with reference number REF-23571-04-14-2022 with object "F.V Llampadarë". The limit fund of this tender was 1,479,453 new lek without VAT or about 17 million old lek with VAT. The winner is a person named Gentian Horieti who surprisingly has offered a value almost equal to 100% of the limit fund.
FACT CHECK:
Synimi i JOQ Albania është t'i paraqesë lajmet në mënyrë të saktë dhe të drejtë. Nëse ju shikoni diçka që nuk shkon, jeni të lutur të na e
raportoni këtu
.