Albanian wonders friends! It is not that they are so rare in Albania. But in itself the following case is somewhat bizarre. We say this because it is an institution that is supposed to do justice. But in fact in practice it seems that justice is not known where it ended. More specifically, we are talking about the Shkodra Judicial District Court, which has organized a very dubious tender for the purchase of electronic equipment. The tender in question bears the reference number REF-06286-09-24-2021 and has as object "Electronic Equipment". The limit fund of this procurement procedure is 1,850,000 new lek without VAT or about 22 million old lek including VAT.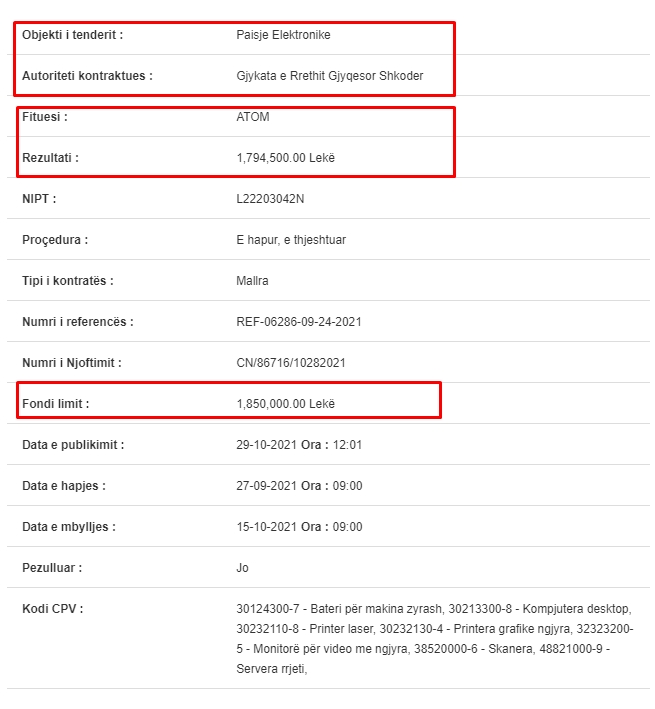 Looking at the documentation of this tender it is noticed that the Court of Shkodra will procure some electronic devices such as server, UPS, printer, monitor, computer, etc. You will ask where the violation lies, as every institution needs equipment, be it electronic, for the smooth running of the work. The problem lies with the tender participants. It can be seen that only two companies participated in the competition, ATOM Sh.p.k and PC STORE. But only one of them has offered economic offer, while the other has entered the competition offering zero value.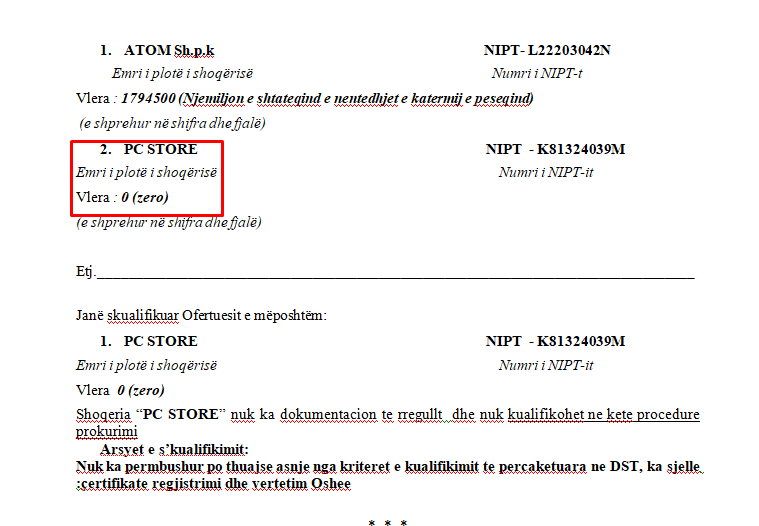 Participating in a tender by offering zero value, is a typical behavior of companies that participate in the tender as a number, as the winner was predetermined before the tender was organized. Consequently, since one of the two participants offered zero ALL, the winner was declared the other company, ie ATOM Sh.pk owned by citizens Luan Basha and Armand Agolli with a value offered of 1,794,500 new ALL without VAT or almost 22 million old ALL including VAT. This value, meanwhile, is clearly seen to be almost the same as the tender limit fund, which reinforces the suspicion that we are dealing with a predetermined winner. Now imagine for yourself what tenders are held in Albania, at a time when the justice institutions themselves organize dubious tenders.