The Supreme Court is supposed to be the body that gives the "highest" justice in Albania, or the institution that gives the "last hand" to justice on a certain issue after judging it with wisdom and prudence. But in reality it seems that things work a little differently. It turns out that this institution has organized a tender with the object "Reconstruction of the server room", with reference number REF-04026-08-27-2021.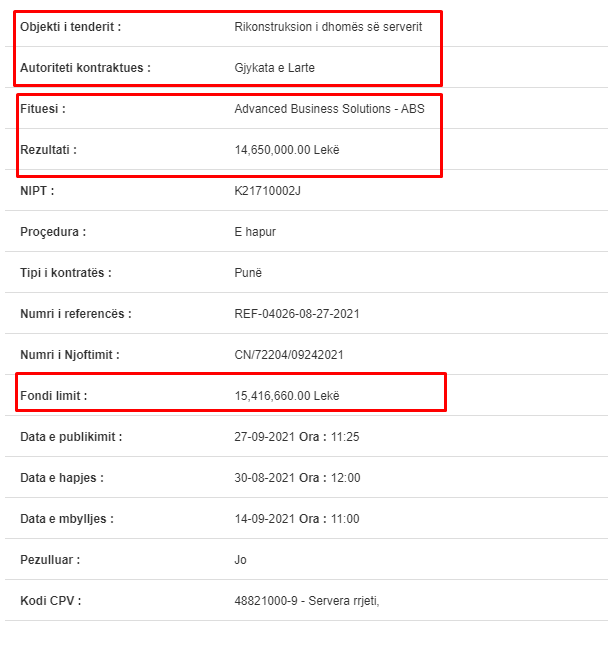 What is surprising is the fact that studying the documentation of this procedure, a very strange fact stands out. It can be seen that only one company participated in it… In short, in the tender organized by the High Court we have a total lack of competition, which in the field of tenders is considered a red flag. The only company that has participated is Advanced Business Solutions – ABS which turns out to be owned by the citizen Gerond Meçe.
However, beyond this, it can be seen that this company has won with the value of 14,650,000 new lek without VAT or about 180 million old lek with VAT. This figure is almost equal to the tender limit fund, ie it is 95% of it. On the other hand, the fact that this institution stands at the top of the judicial pyramid is very interesting. It reportedly ensures the equitable and impartial administration of justice for all citizens in the country and sets the standards for a fair trial. However, in the case of the tenders that this institution organizes itself, it seems that this is not so true.