Tenders in the health sector are a very good income for all the persons involved. Starting from the organizers to the participants, including of course the winner. As it is known and as it is seen almost every day, in most cases the winner of a tender is predetermined from the beginning and then everything is a theater.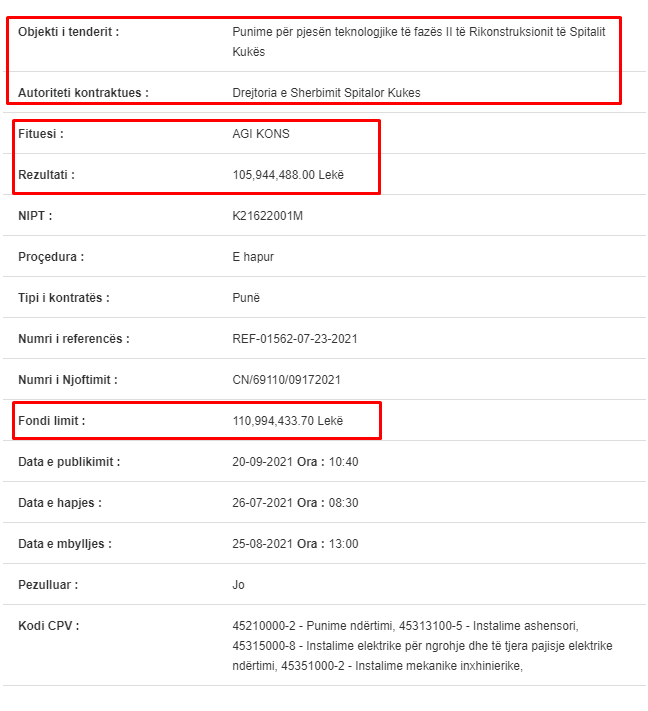 In this case we are dealing with a tender in high figures in the range of billions. It is about the Hospital of Kukës which has conducted the procurement procedure with reference number REF-01562-07-23-2021 and with the object "Works for the technological part of phase II of the Reconstruction of Kukës Hospital". The limit of this tender is 110,994,433 new lek without VAT or almost 1.3 billion old lek with VAT.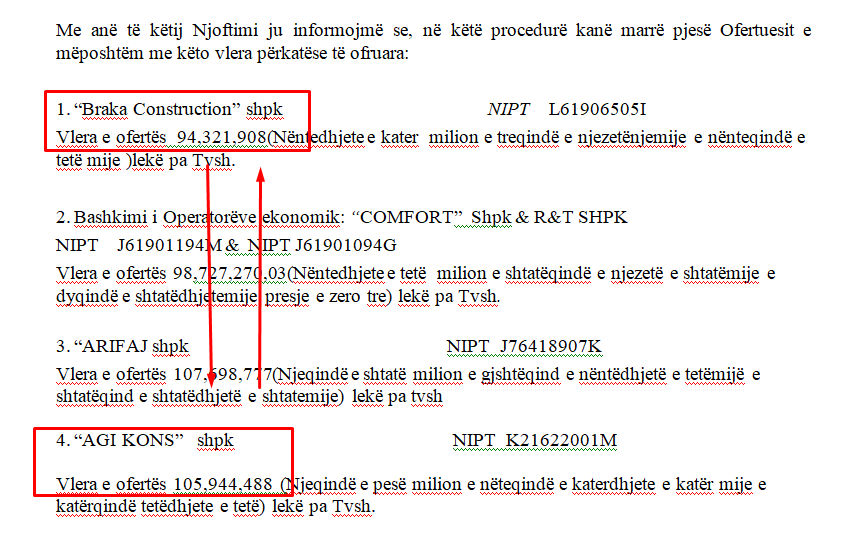 Only 4 companies participated in the competition. The winner is the company AGI KONS owned by Elvis Sula, but which de facto according to numerous articles in the media, belongs to the businessman Gentian Sula, known for his connections with the Mayor of Tirana, Erion Veliaj. Sula's company has offered 105,944,488 new lek without VAT or almost 1.3 billion old lek with VAT. It is clearly noticed that this figure is almost the same as that of the limit fund, which raises strong doubts that we are dealing with a predetermined winner.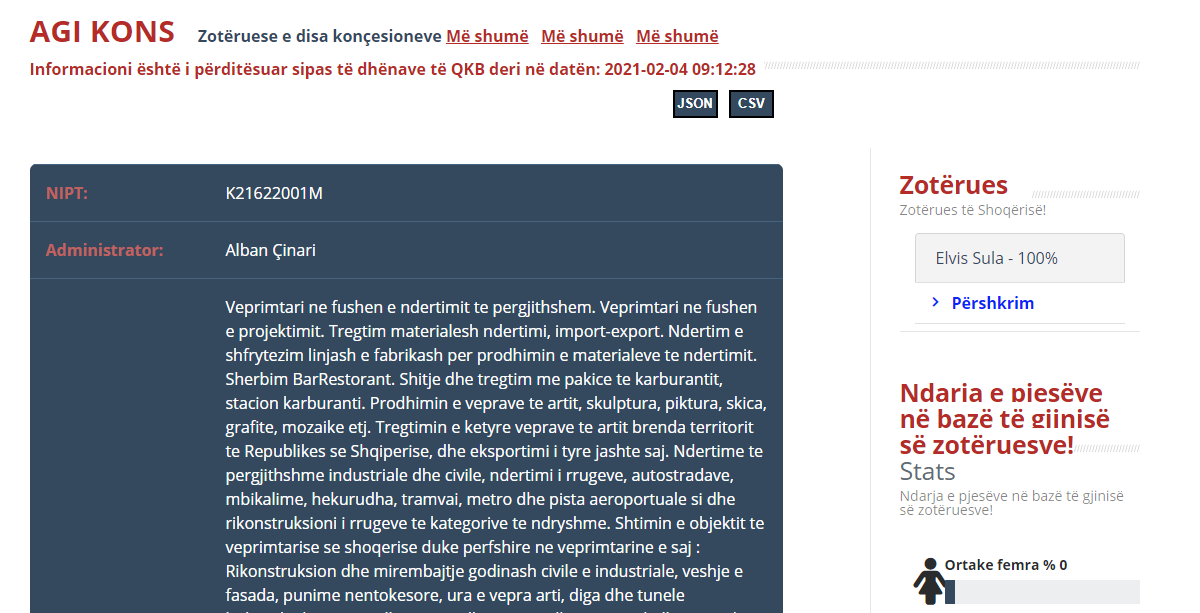 This is reinforced by the fact that two companies from the participants in the competition have offered lower values ​​than AGI KONS and yet they have been disqualified without being taken into consideration. For statistics, the company that has offered the lowest value, has offered almost 150 million old ALL with VAT less than AGI KONS. This figure would at least be a damage done to the state, but apparently SPAK continues to be asleep.