Tenders are one of the best ways for people working in the state to make a good hand of money. Some of them are definitely the people who deal with announcing the winners of tenders. Tender abuses are a deep wound of the Albanian administration that still today no final solution has been given.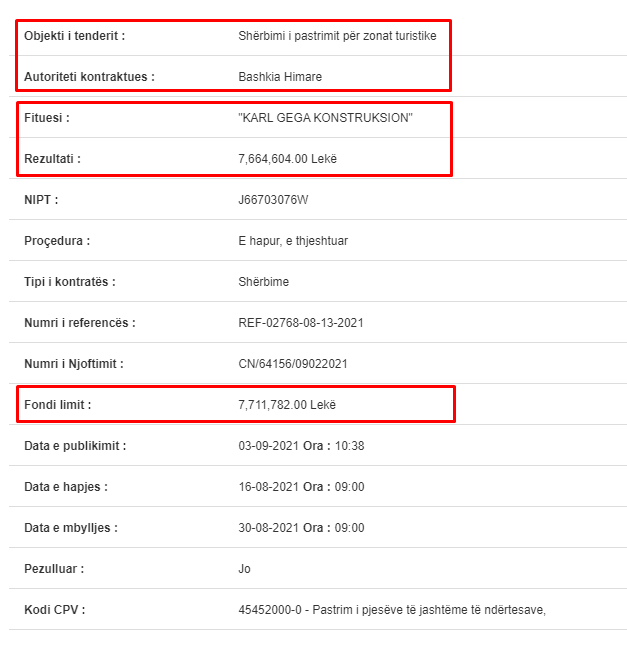 Every day more and more suspicious procedures emerge which lead to the conclusion that the winners were predetermined from the beginning. A dubious case is specifically the one we will present to you today. It is about the Municipality of Himara led by Jorgo Goro. This institution has organized the tender with the object "Cleaning service for tourist areas" which bears the reference number REF-02768-08-13-2021.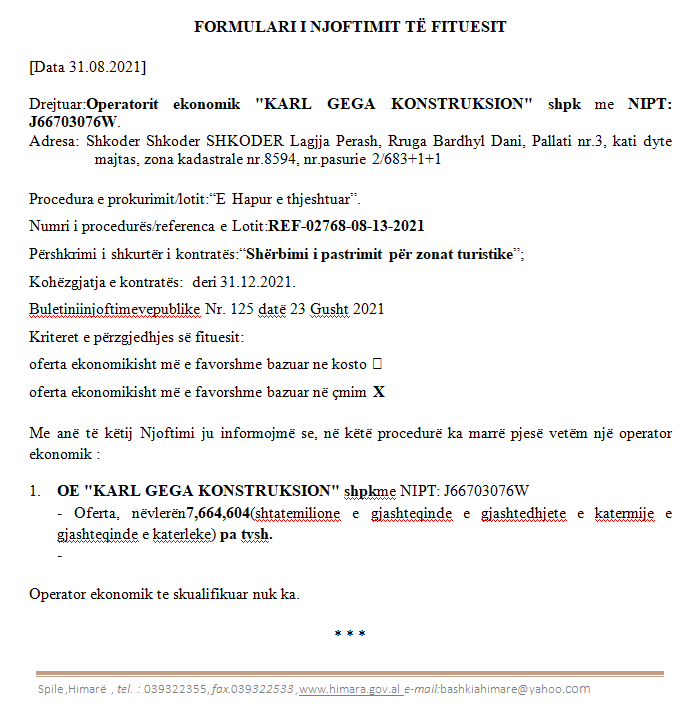 Examining the documentation of this procedure it is seen that we are dealing with a lack of competition. Only one company participated in the tender, which of course was announced as its winner. It is about the company "KARL GEGA KONSTRUKSION" owned by citizens Luan Kopliku, Genci Hafizi, Shkëlqim Rakipaj and Hartjan Sallaku. This company has offered the value of 7,664,604 new lek without VAT or almost 100 million old lek if we include VAT. It is also seen that this value is almost identical to the value of the tender limit fund, respectively as much as 99.38%. Both of these facts raise quite strong doubts that we are dealing with a predetermined winner.