Lali Eri's gifts for the clients of the municipality and the loyals of the Renaissance are limitless. Next was more or less Spiro Ruço, the businessman, owner of Pirro Jewelry Store. The public procurement opened by the Municipality of Tirana was given with 100% of the value of the Limit Fund for 16 MLN Lek without VAT. This tender procedure was marked with REDFLAG for "Lack of Competition" after the businessman was declared the winner as a competitor, competing with himself.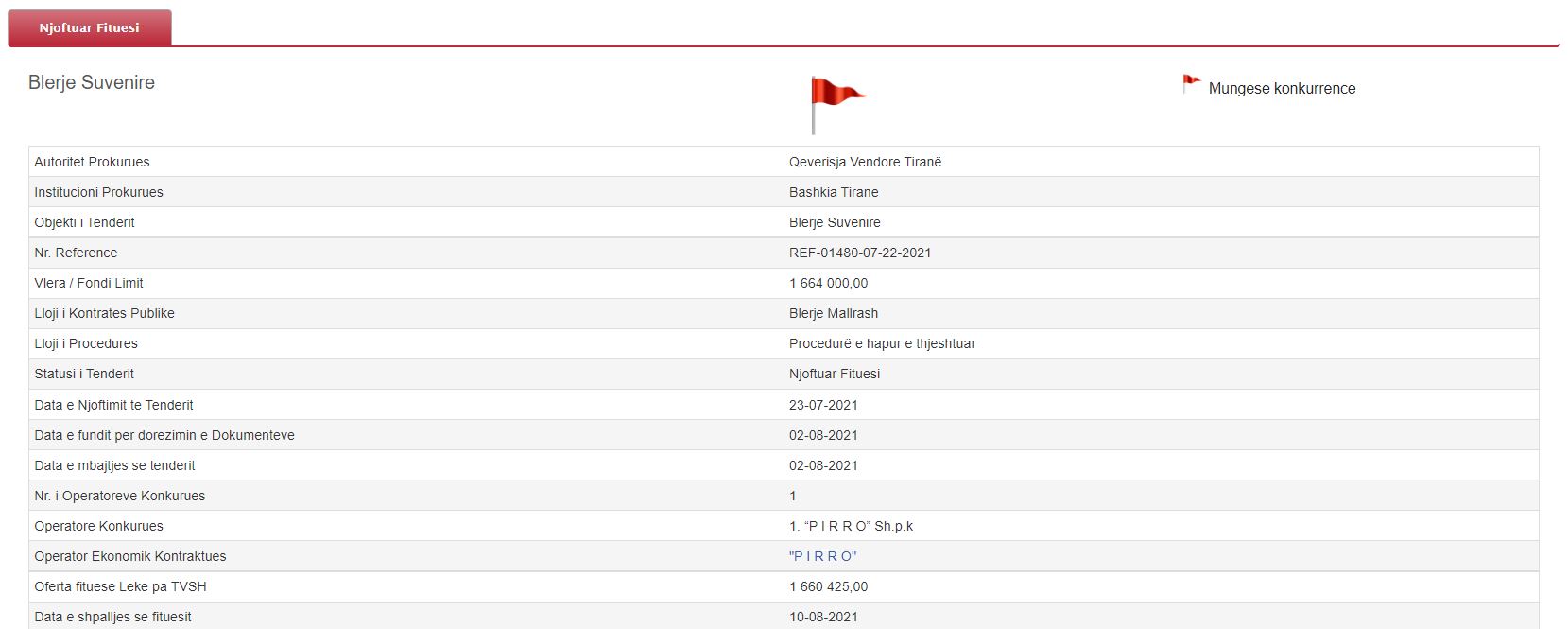 This tender opened by Veliaj, has in its essence the provision of goods from PIRRO which consists of Sahati mini towers, medallions of gratitude or keys of the city of Tirana for the shows of the mayor who even after 2 terms in this post has not provided Tirana light and water 24 hours a day.

It turns out that the jewelry businessman is one of the closest friends of the PS deputy, Fadil Nasufi from Berati. He personally thanked him in a post where he also posed with the businessman.

PIRRO was hosted by the local government of the country with 76 MLN Lek WITHOUT VAT. Where he received the most frequent tenders from the Municipality of Tirana, Berati and Korça. Some of the tender facilities that PIRRO has won are for the purchase of souvenirs.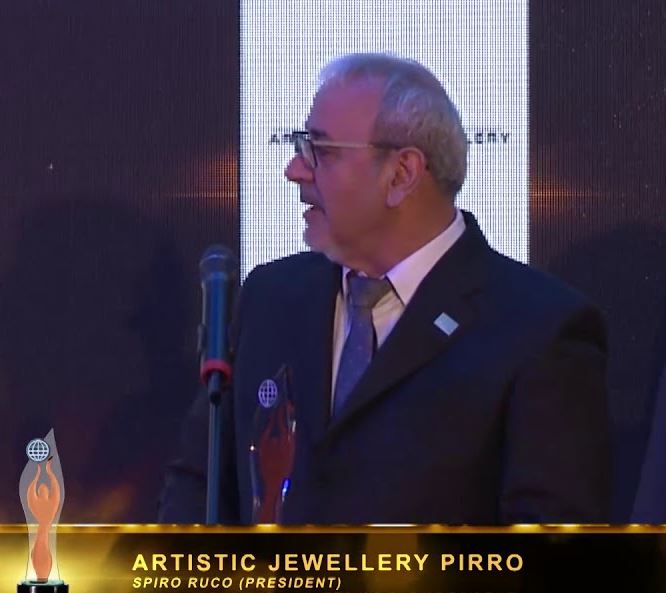 ---
* Note: The sections underlined in red text, are hyperlinks that lead to other pages, additional information, explanatory about the news *
© 2020 JOQ ALBANIA All rights reserved
This article is an exclusive writing to JOQ ALBANIA, has the copyright according to Law no. 35/2016, "On copyright and related rights". The article can be republished by other media only by quoting JOQ ALBANIA and to put the source link in the end, otherwise any violator will be responsible according to Law No. / 35/2016.