It must be said that the wonders of the world are diverse and special, but like the Albanian wonders you can hardly find "in this world". Of course, one of the areas where these wonders are found in abundance are the public tenders that are organized in Albania. The case that we will present to you below is the perfect illustration of how Albanians' money becomes "grapes and plums", even in the full sense of the word. More specifically, we are discussing about the tender that holds the reference number REF-00778-07-12-2021 and has as limit fund the figure of 7,778,033 new Albanian Lek without VAT, or almost 93 million old Albanian Lek with VAT.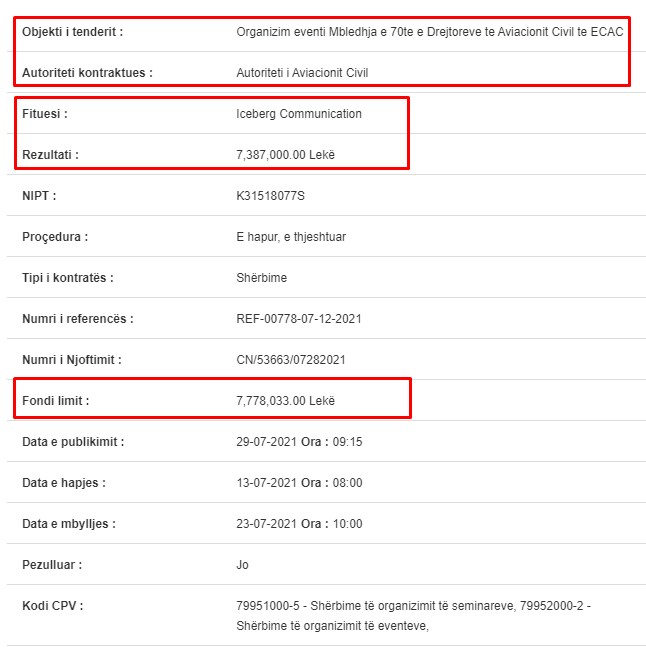 Its object is "Event organization: 70th Meeting of Directors of ECAC Civil Aviation". If you take a look at the technical specifications of this procurement procedure you see that the Civil Aviation Authority, one of the institutions with high salaries in Albania and with nepotism in staff built according to the clan circle with false DAP competitions, has the luxury to organize events, dinners gala or boat tour in Vlora and islands, welcome dinner accompanied by archery quarters and many more.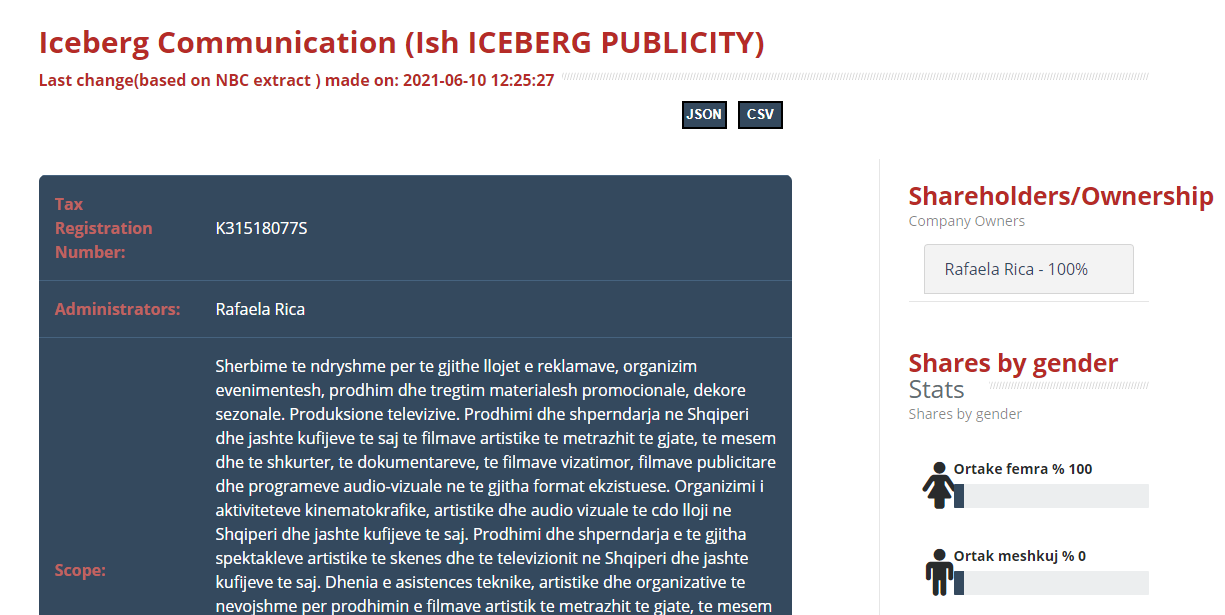 It seems that this expenditure of almost 90 million ALL for dinners and for boat trips, at best, is a clear loss for the Albanian state and misuse of funds, except that it is a predetermined and fictitious tender. This is confirmed by the fact that only one competitor participated in the competition, namely Iceberg Communication owned by Rafaela Rica. This company has offered the value of 7,387,000 new Albanian Lek without VAT or about 90 million old Albanian Lek with VAT.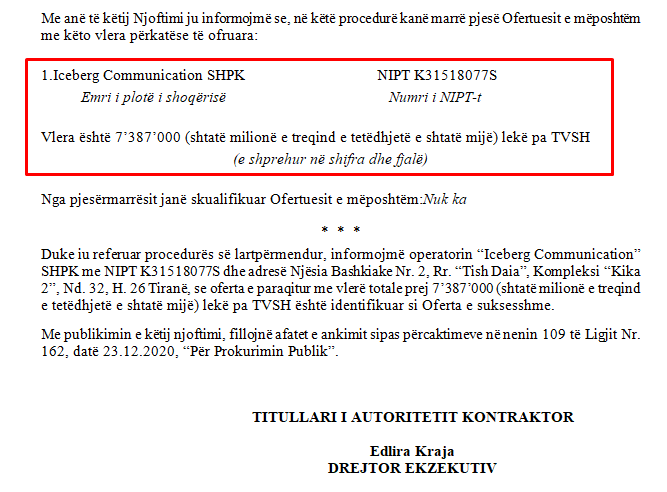 Doubts about predetermined winners are further reinforced by the fact that the winning value is as much as 94.97% of the tender limit fund. However, it seems that this fact does not scare at all the head of the institution Edlira Kraja who has organized this tender as an unnecessary meeting for the fact that it is organized at the end of August and does not serve to anything. The Civil Aviation Authority has compiled the menu it wants, where the selected foods stand out, where there is no lack of transport service by boat from Vlora to the island of Sazan, live music, lunch on the boat and many other pleasures. The greed of the "squad" in the Civil Aviation Authority knows no bounds, while nothing is known about what SPAK does or expects to act.