Erion Veliaj does not know how to stop, but this time it seems that "his mind" has really "escaped". This is because it turns out that the Municipality of Tirana will spend about 2 billion ALL to reconstruct the high school "Partizani" in Tirana. A scary figure or not? Not so much in fact, when you consider some of this money is likely to end up in the wrong hands. But why do we say that?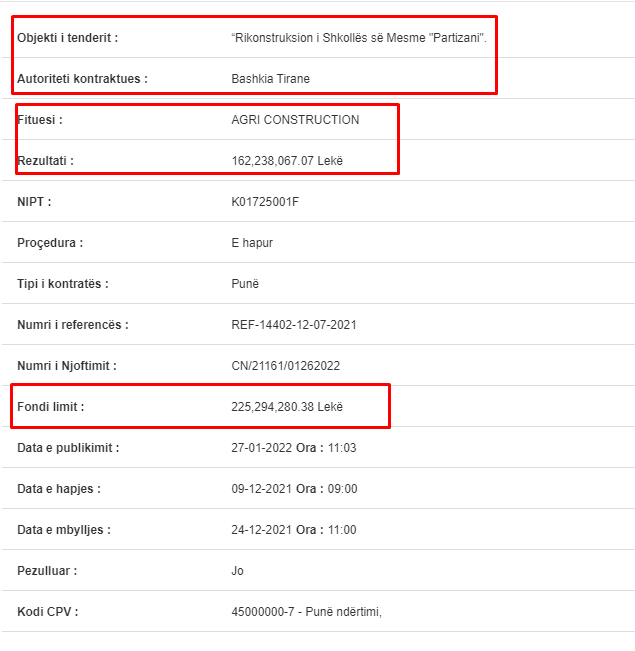 Let's take a look at the documentation of this procurement procedure. It turns out that the municipality of Tirana has organized the tender with reference number REF-14402-12-07-2021 and with the object "Reconstruction of the High School" Partizani ". 13 economic operators participated in this tender and the winner was announced the company AGRI CONSTRUCTION owned by the citizen Petrit Patushi. This company has offered the value of 162,238,067 new lek without VAT or about 2 billion old lek with VAT.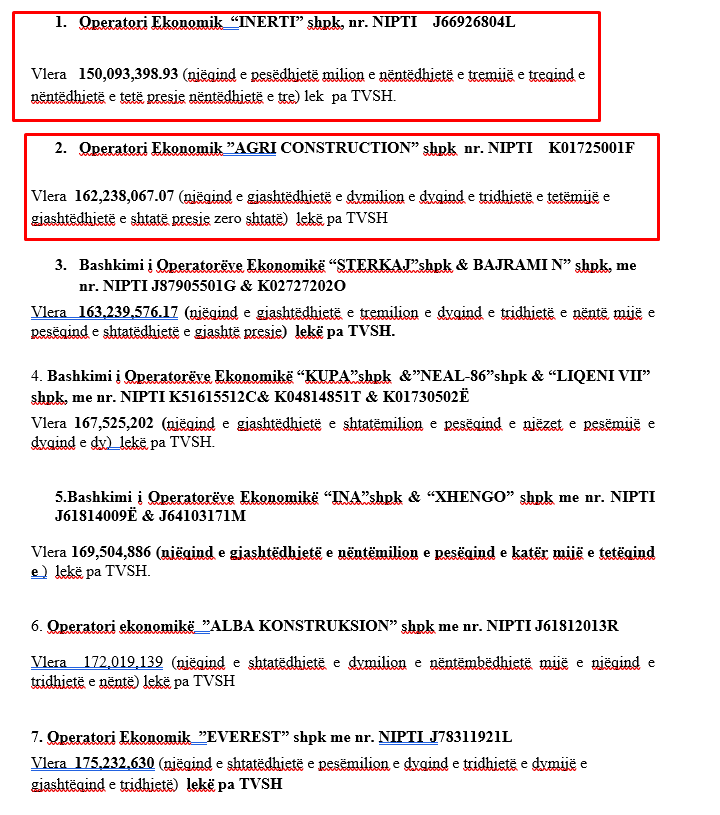 But with a careful research of the bids of all operators it is noticed that one of the participating companies has offered convincingly less than the winner and yet it has not been taken into consideration by the tender organizers. More specifically, the difference between the bid of the winning firm and the bid given by the other firm is about 145 million ALL with VAT. In the best case, this money is a pure economic damage to the institution of the Municipality of Tirana.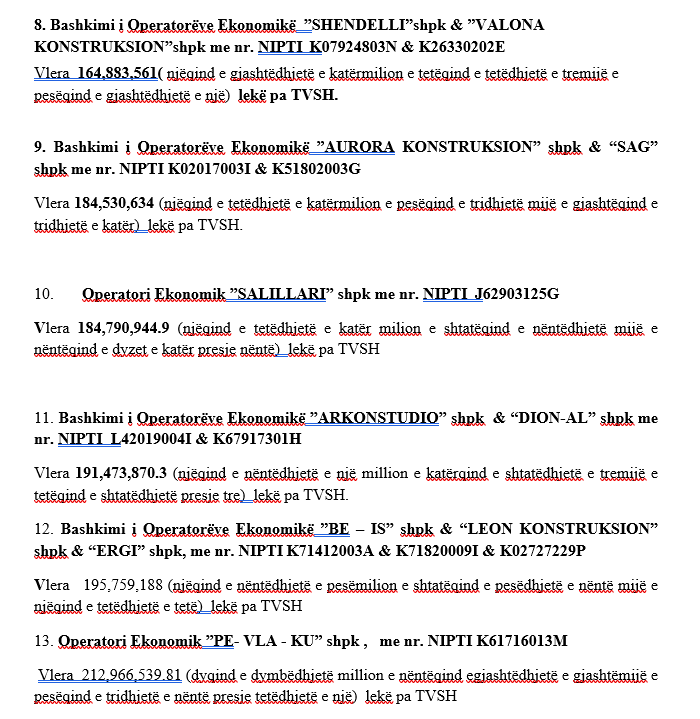 But what lies behind the winning firm? Its owner, Petrit Patushi, has benefited from several tenders in high value from state institutions, local government and health. He has previously been blamed for corrupt tenders where a suspicious case stands out involving the Minister of Health Ogerta Manastirliu. Apparently, this time it is Veliaj's turn to play the role of Patushi's "charity" man.