Everyone says that Lul Basha sleeps, but in fact it seems that SPAK is sleeping more. It even seems that this institution has fallen into hibernation. Well, instead of the mountain bear doing this, SPAK does it all. We say this because the dubious tenders are emerging daily. These are not small figures but levels ranging from several hundred million to several billion. And yet no one gets a "thorn" in the leg.
A really surprising tender case is the one we will show you in the following. It is about Erion Veliaj, of the Municipality of Tirana. It turns out that this institution has organized a tender with reference number REF-16032-12-21-2021 and with the object "Pedestrian construction, running track and bicycle lane in Farka Lake". The limit fund of this procurement procedure is 575,731,254 new ALL without VAT or about 7 billion old ALL with VAT.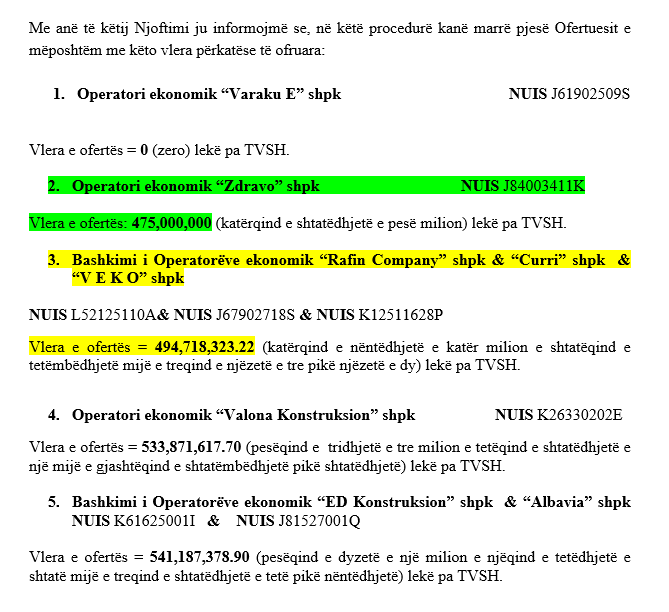 It can be seen that 5 competitors took part in it. Of these, one of them offered zero lek, raising doubts about the veracity of the tender in this part. It is known that there is no reason for a company to participate in a competition without offering its bid, except in cases where it has to appear in the competition as per number. Meanwhile, it is noticed that the winner is the union of operators "Rafin Company" shpk & "Curri" shpk & "V E K O" shpk with a bid in the amount of 494,718,323 new lek without VAT or about 6 billion old lek with VAT.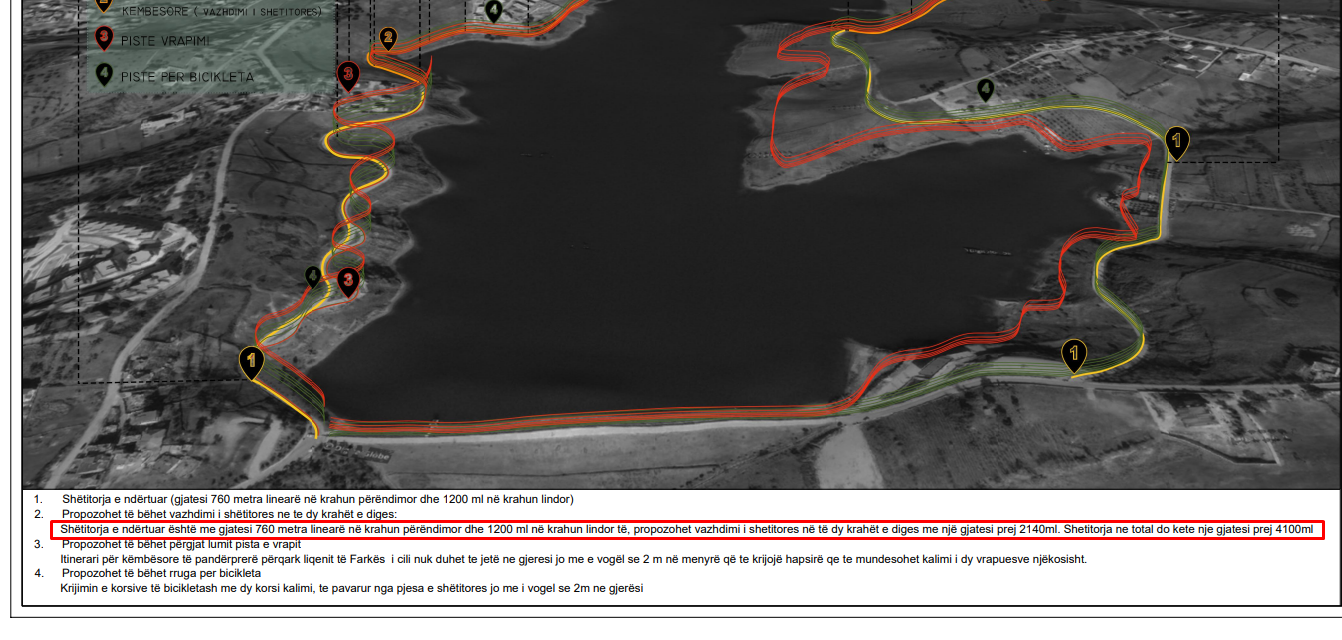 But this is not the lowest value offered in this tender. On the contrary, another competitor has offered almost 240 million old ALL with less VAT. However, Veliaj did not take it into consideration. On the other hand, the declared winning value is quite close to the tender limit fund, in this case it is 85.9% of it.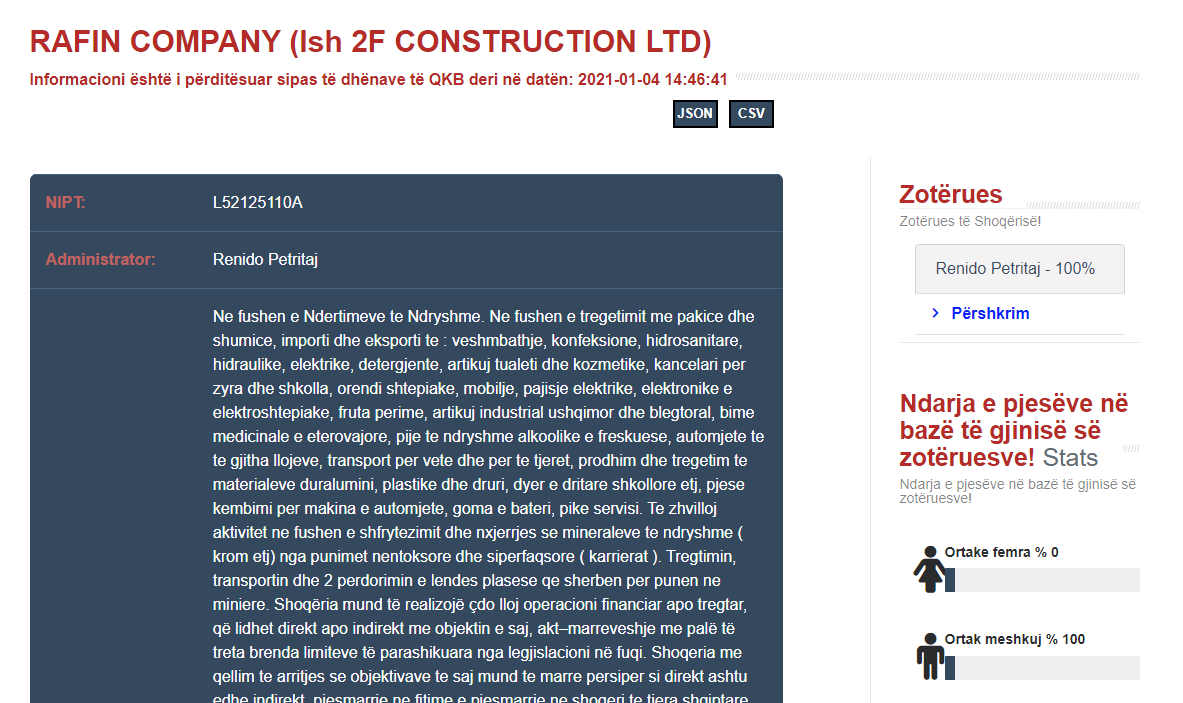 But wait, not everything ends here. According to the documentation of this tender, it results that the pedestrian area that will be built will have a length of 4100 linear meters, of which 2140 meters are already done before. This means that these 6 billion ALL will be given to build only the remaining 2 km. Meanwhile, a running and bicycle track will be added.