There is not a day that we do not face wonders in Albania. They even happen so much that they have already become routine and only impress us if something normal happens. As in any field, even in tenders it is the same story about wonders, you can find them everywhere and anytime. But this case that we will present today goes beyond the already common "irregularities" of tenders.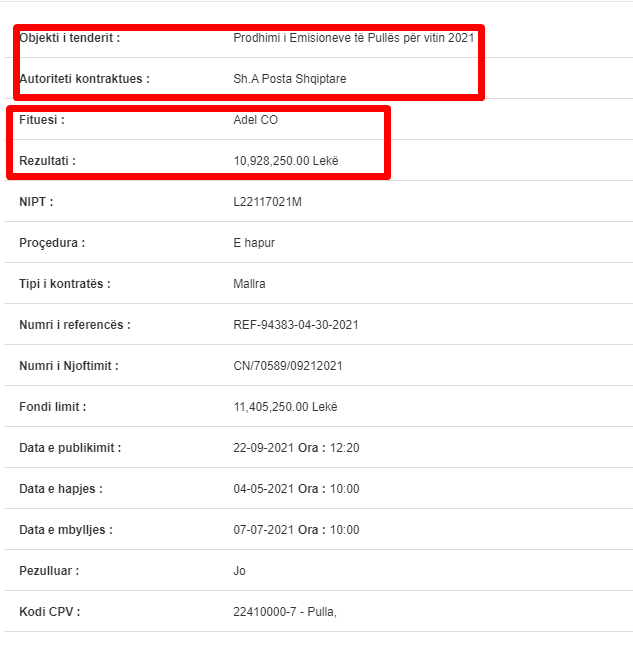 It is a procurement procedure of Posta Shqiptare that bears the reference number REF-94383-04-30-2021. This tender has as object "Production of Stamp Emissions for 2021" with a limit fund of 11,405,250 new ALL without VAT. According to the documentation of this procedure, it is seen that 4 companies participated, respectively:
Dynamicx GROUP – 7,947,750.00: Disqualified KRISTALINA.KH – 9,320,500.00 Disqualified ALBDESIGN PSP – 9,442,250.00 Disqualified ADEL CO – 10,928,250.00 Qualified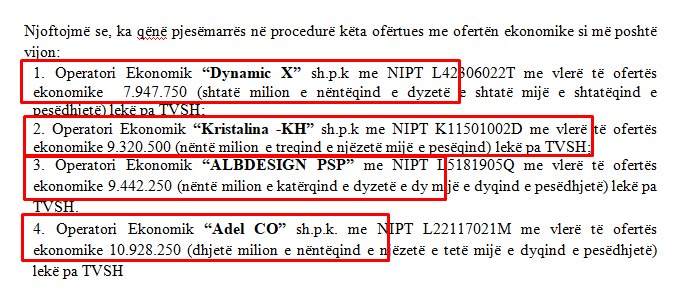 It is clearly noticed that the Albanian Post has declared the company that has given the highest bid as the winner. If we make a difference between it and the firm that has given the lowest value, it is about almost 35 million old ALL with VAT. At best this money is a net loss for the income of this institution. But this is not the only problem.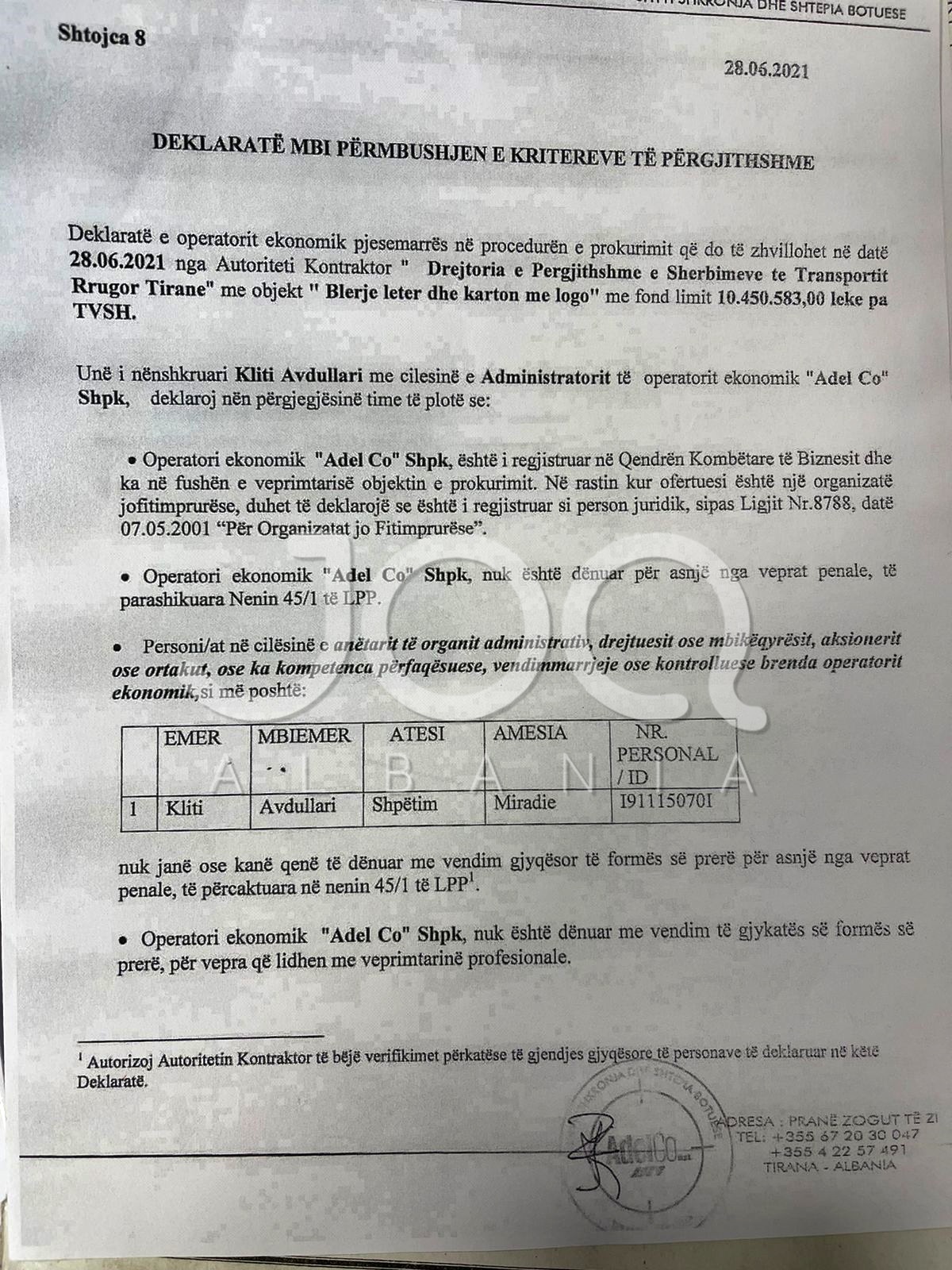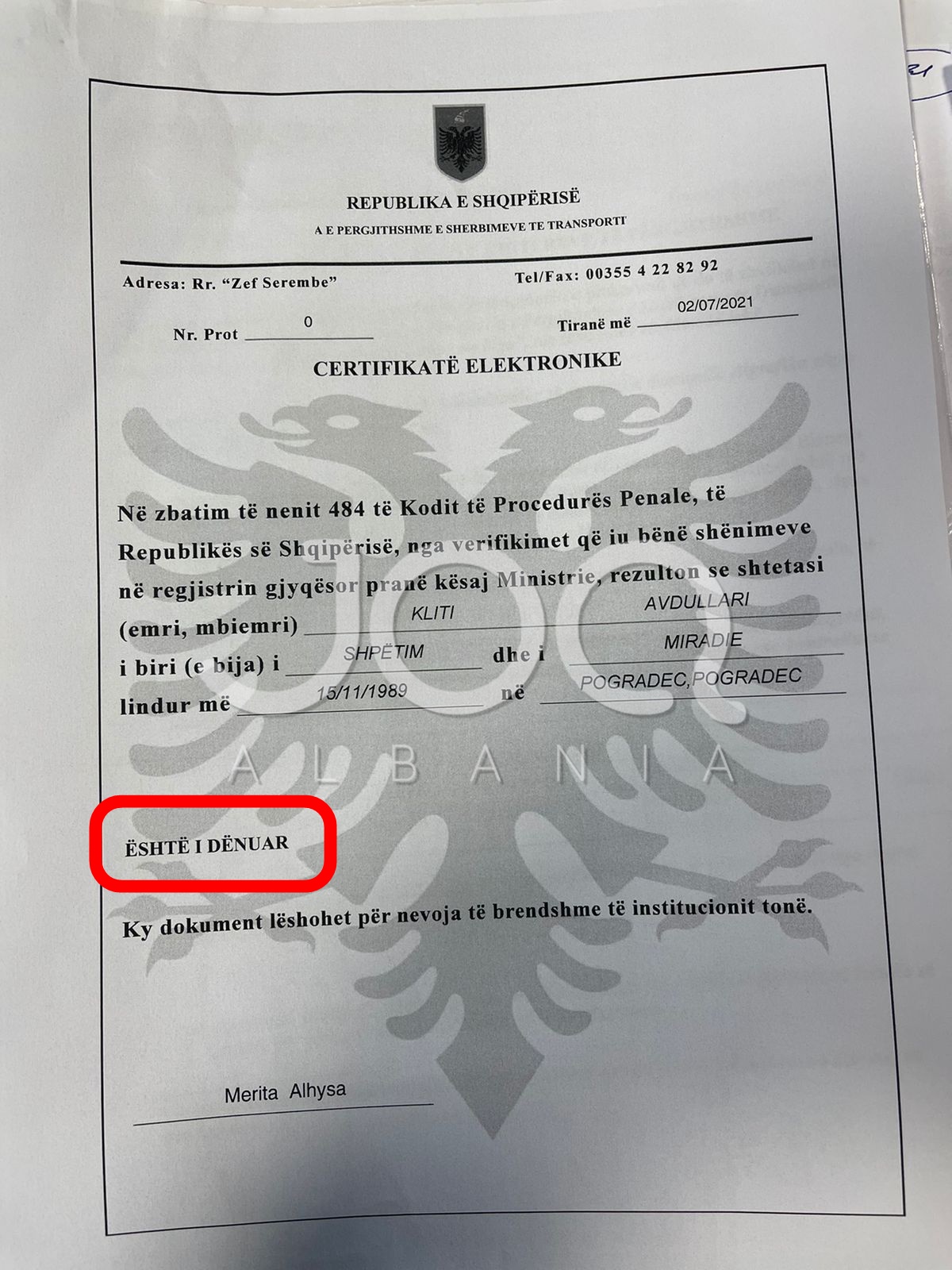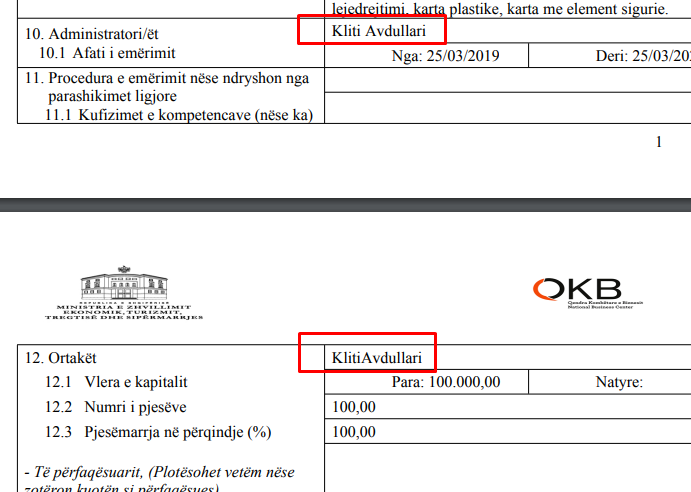 According to a document available to Joq Albania, it turns out that the administrator and owner of the winning company ADEL CO has been convicted of criminal offenses. Not only that but in the document submitted in the tender, this firm has stated that there is no convicted administrator, which in the best case is untrue information. And yet, to everyone's surprise, Posta Shqiptare has decided that this company will be declared the winner. Let's wait if SPAK will find anything compromising in this tender, but seeing how it has acted so far it is no surprise if it does not take any action.