Did you know that Viola Green, the company owned by the father of the mayor of Berat Ervin Demo, has benefited a good bag of public money during the time since the latter was still in charge of the municipality? If not, we are reminding you of a recent article by JOQ Albania, which with official sources quoted that this company was the first in the list of companies that have benefited over 50% of the tenders won by the municipalities, as the solo operator in the race. In the graphs, Viola Green of Zehni Demo was ranked first in the won tenders: 3 of them in association with Bardhi shpk worth 3.1 BILLION without VAT. He handed over the company, formally to three other people, after it became very mediatic as an issue, the fact that the mayor's father benefited from public money.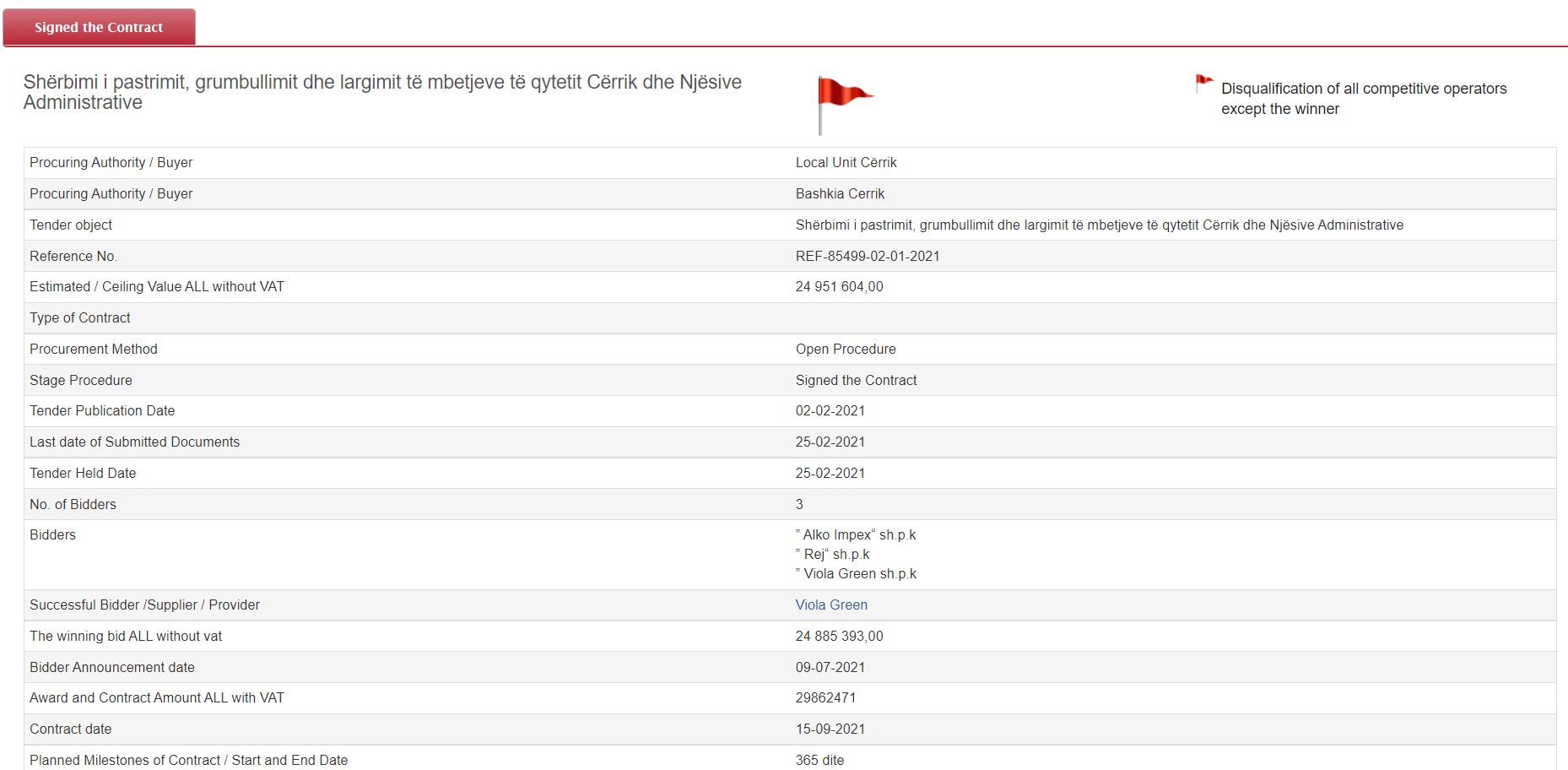 The last tender this company has won, is from the Municipality of Cërrik with the mayor Andis Salla, a tender with the object of cleaning the city waste with a value of 248 Million Lek without VAT, with only 1 MLN difference with the Limit Fund. The company was declared the winner and the tender was marked with REDFLAG for "Disqualification of all competitors of operators except the winner". Alko Impex of Sadri Abazi's nephew retreated from the race, suspiciously when he had offered the smallest EO 219 MLN LEKËSH, while REJ shpk, the company of the brother of the former mayor of Pogradec, Luan Kapri has complained about the tender, claiming that it was predetermined due to specific tender criteria. Although it was partially declared winner in the claims made in the writings of the KPP, this company did not have the opportunity to win the tender even though it had an economic value offered which consists in 217 MLN Lek.
Mayors gifts let's call this article... Like the case of Fatos Tusha who became an example for propaganda, and until that arrest is repeated, we will continue to see oddities...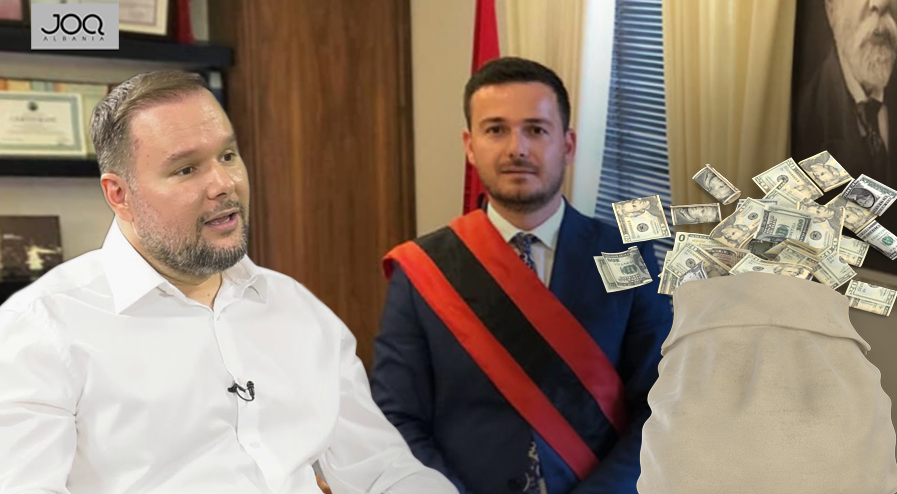 ---
*Shënim I: Pjesët e nënvizuara në tekst me ngjyrë të kuqe, janë hiperlinke që të drejtojnë në faqe të tjera, informacione shtesë, shpjeguese në lidhje me lajmin*
© 2020 JOQ ALBANIA Të gjitha të drejtat e rezervuara
Ky artikull është ekskluziv i JOQ ALBANIA, gëzon të drejtën e autorësisë sipas Ligjit Nr. 35/2016, "Për të drejtat e autorit dhe të drejtat e lidhura me to". Shkrimi mund të ripublikohet nga mediat e tjera vetëm duke cituar JOQ ALBANIA dhe në fund të vendoset linku i burimit, në të kundërt çdo shkelës do të mbajë përgjegjësi sipas Nenit 178 të Ligjit Nr/ 35/2016.