For a short time, the Albanian Road Authority, in short ARRSH, was not "around" for stratospheric tender figures. It seems that for some time this institution has remained silent waiting for the next core of the "cake". And it seems that the expected moment "to make a hand with money" came.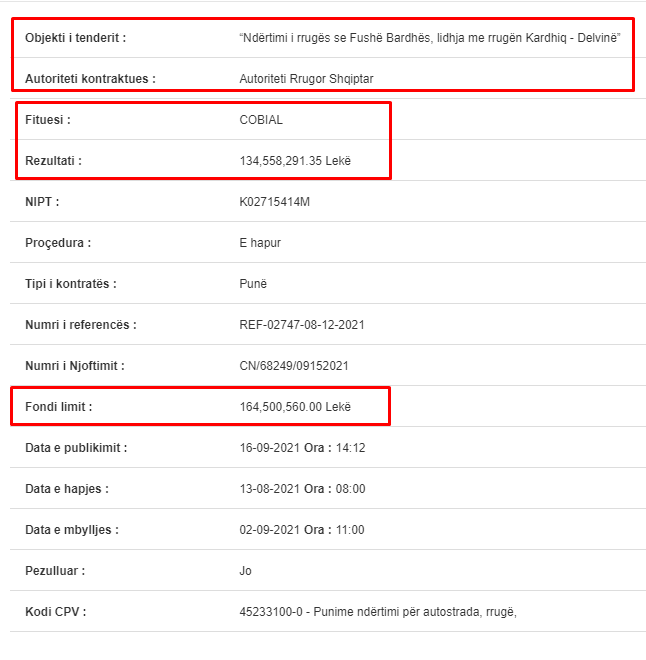 This institution has organized a tender with the object "Construction of the road of Fushë Bardhës, connection with the road Kardhiq – Delvinë" and with a limit fund of 164,500,560 new ALL without VAT. The tender in question bears the reference number REF-02747-08-12-2021. It can be seen that part of this procedure were four companies or mergers of companies, from which, the winner was announced as the merger of companies "COBIAL" shpk, & "BILGIN TAAHHUT INSAAT MADENCILIK SAMAYI VE TICARET" LTD – & "INFRATECH" shpk – & "ARKIMADE" shpk.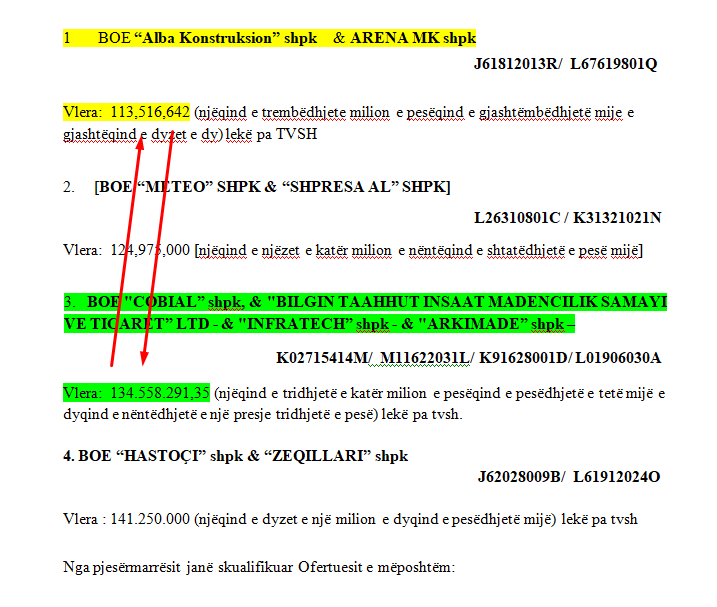 These companies have been declared winners for the value of 134,558,291 new lek without VAT or about 1.6 billion old lek with VAT. It is noticed that this figure is quite close to the limit fund of this tender, respectively as much as 81.79% of it. But this is not the main problem.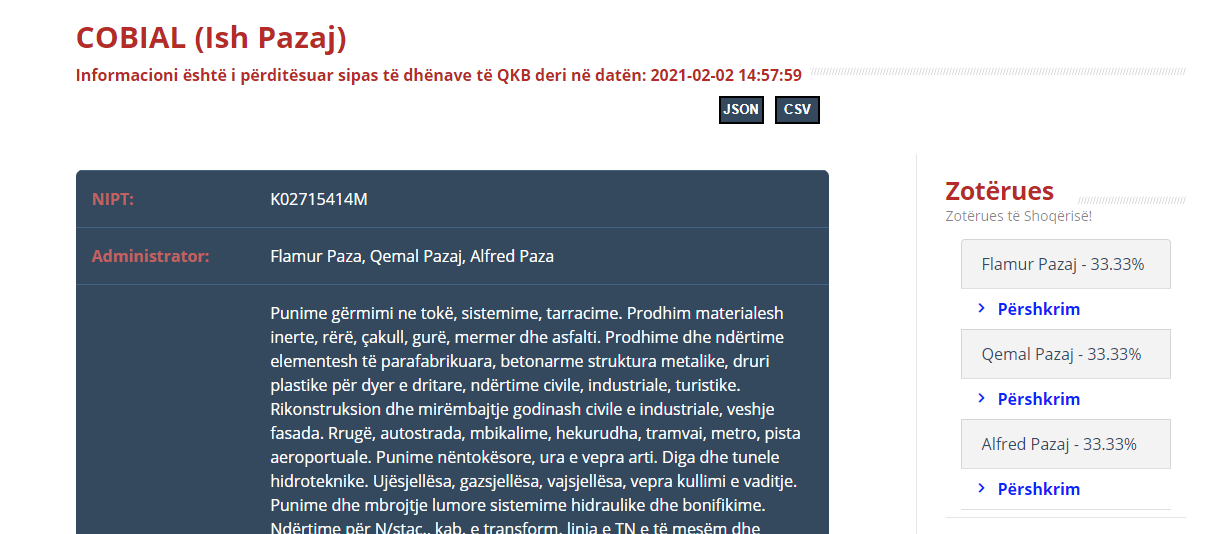 In fact, the most important problem that casts strong doubts about the tender is the fact that one of the participants has offered almost 250 million old ALL with less VAT. So although someone has offered such a figure with a difference of 250 million ALL less than the value of the winner, again the Albanian Road Authority led by Evis Berberi has not taken it into consideration at all.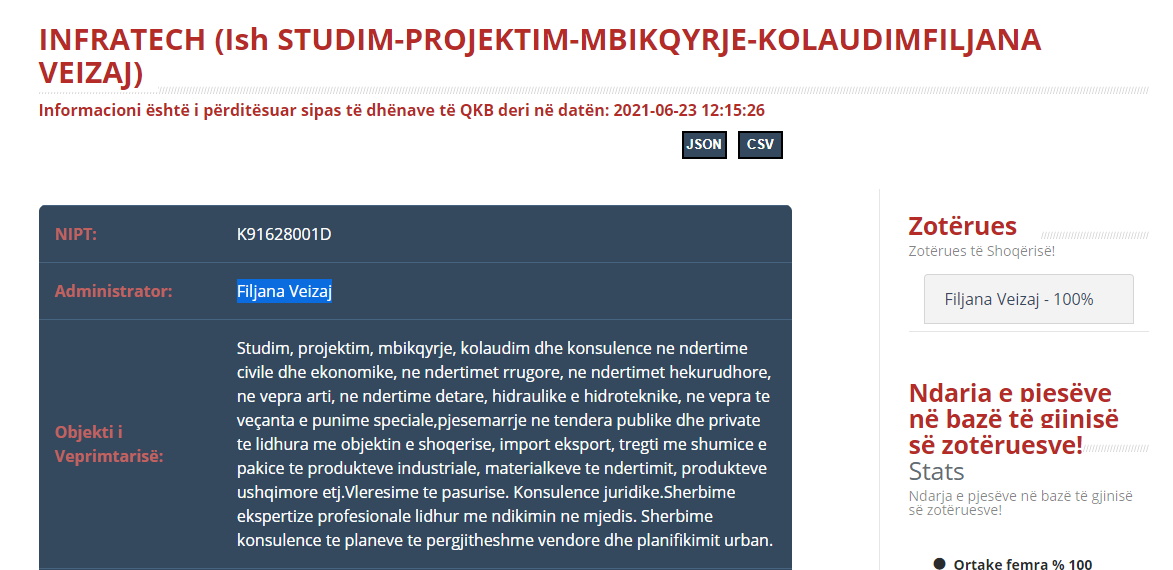 Perhaps such a difference will actually serve to fill the pockets of the persons dealing with this tender. Only SPAK can detect it, but chances are it will most likely pretend not to have seen or heard anything.