Albanian wonders are very different. They are so numerous that you can hardly find them in such numbers in other parts of the planet Earth. The next surprise that we will present to you today is about a tender from Vlora. Yes Yes. It is exactly the Municipality of Vlora that has organized a tender with the object "Service for the maintenance of public cemeteries and martyrs of the Municipality of Vlora".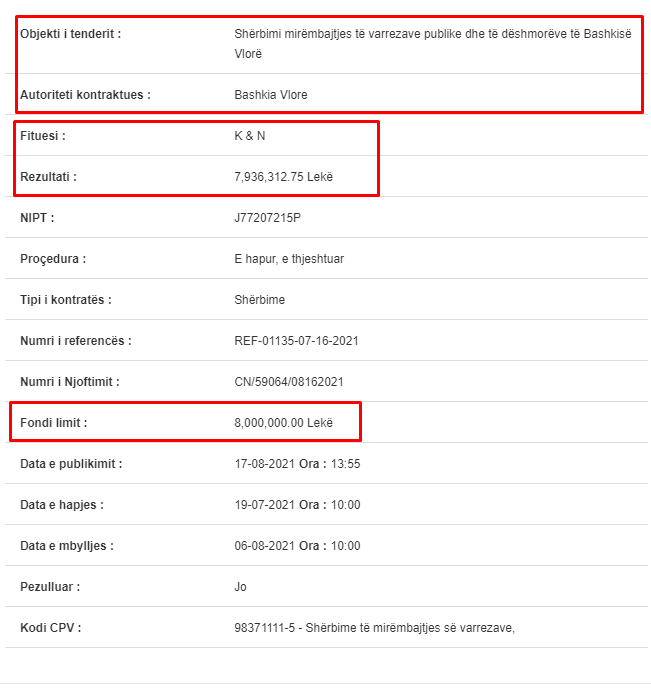 Its limit fund turns out to be 8,000,000 new lek without VAT, or about 100 million old lek including VAT. The good thing is that in this tender there are some wonders. Not only the insignificant figure needed for maintenance, but also the fact that we are dealing with truncated competition. It is noticed that only two companies have participated in the competition. Surprisingly, the winner was the company that offered the highest figure.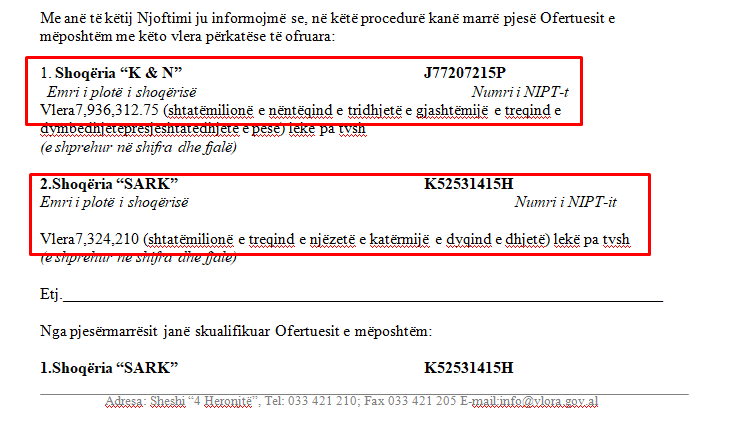 It is about the company K & N owned by citizens Nuredin Sinani and Kastriot Mezini. This company has offered the value of 7,936,312 new lek without VAT or about 100 million old lek with VAT. Compared to the other participating firm, it can be seen that the firm K & N has been announced the winner of the tender, although it has offered almost 7 million ALL more than the other firm.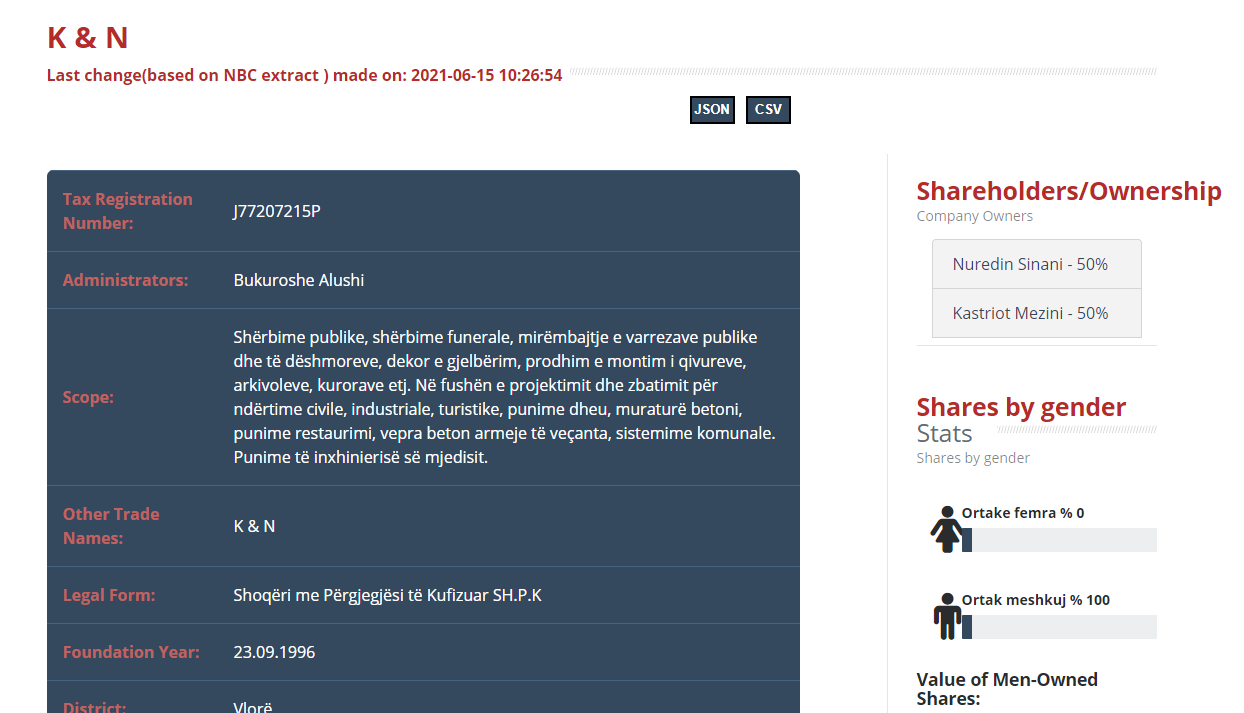 Apparently the Municipality of Vlora did not take into account this difference and considered it reasonable to declare it the winner. On the other hand, in addition to the above, it can be seen that the winning value is almost the same as the tender limit fund, respectively as much as 99.2%. All of these are facts that raise suspicions that we are dealing with a predetermined winner from the beginning.