It's Bledi Çuçi's turn dear friends! Exactly, the interior minister and the institutions that depends on him. This time it is not about small values ​​but about a full 3 million euro tender! This high figure is learned to be used for reconstruction / construction of the premises of the Directorate and Police Station of Dibër. The tender itself has many dubious points which means that the winner is also likely to be predetermined.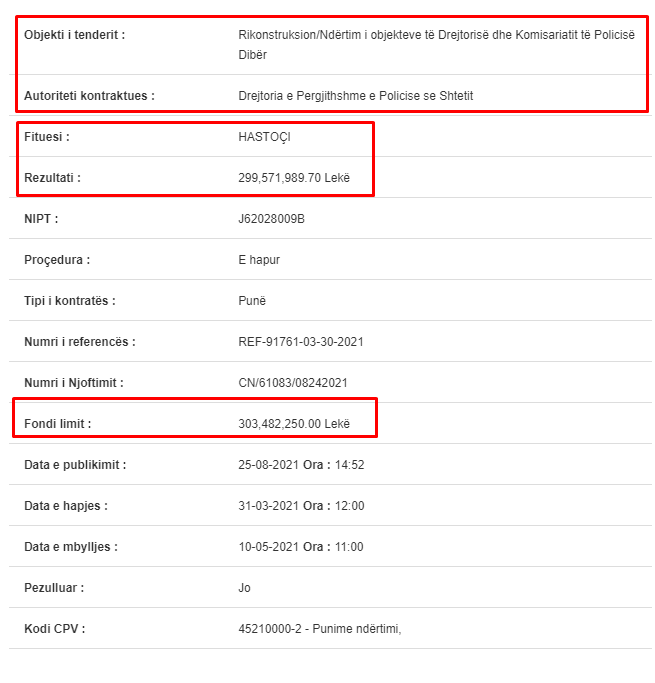 The tender fund is 303,482,250 new lek without VAT or about 3.6 billion old lek with VAT. It bears the reference number REF-91761-03-30-2021. Let's take a look at the documentation of this procurement procedure. It can be seen that 6 different companies participated in the competition. But surprisingly 2 of them did not offer at all. The fact that they participated without submitting an offer means that they did it only to create the artificial idea that there were many participants in the competition. It is noticed that the winner is the company "HASTOÇI" owned by Asllan Hastoçi.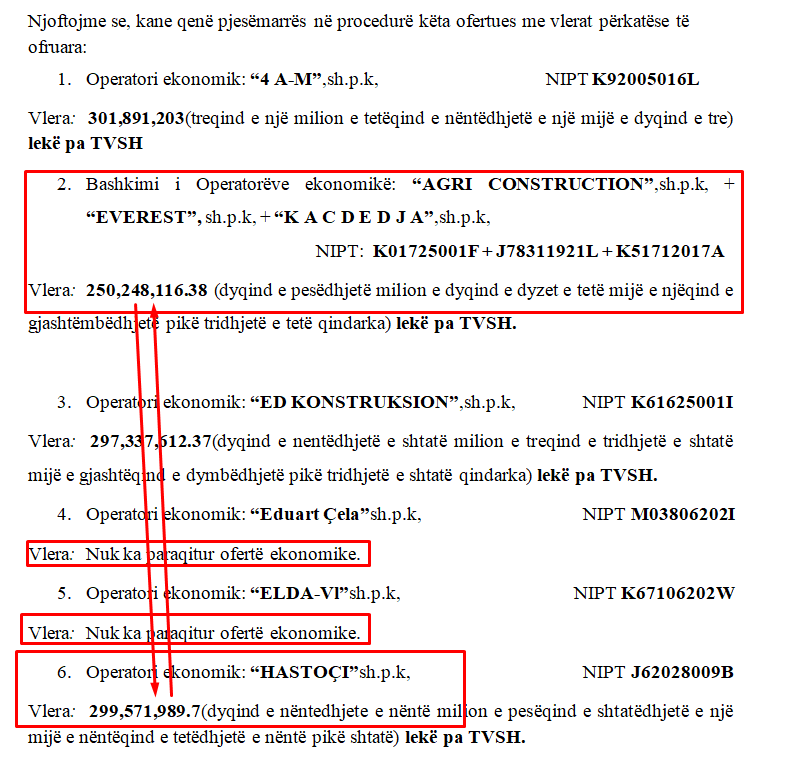 The firm in question has offered the value of 299,571,989 new lek without VAT or about 3.6 billion old lek with VAT. Converted to euros, this figure goes to almost 3 million euros. But in the meantime it can be seen that another company participating in the competition has offered almost 600 million old lek less than the company "HASTOÇI", and yet Blendi Çuçi's "boys" did not take into account this colossal difference and again declared this company as the winner. Also, commonly in dubious tenders, the winning value is almost identical to that of the limit fund. In this case this value is as much as 98.71% of the limit fund. Go on Bledi!