Skerdi again! The OST administrator gives again another dubious tender. This time it's all about work clothes. Contracting authority-Transmission System Operator OST, has organized the tender with reference number REF-97965-06-11-2021 and with object "Working clothes". Its limit fund is 33,576,000 new lek without VAT or about 400 million old lek with VAT. According to the tender documentation, it can be seen that Skerdi has ordered, in addition to work clothes, 19 pieces of serious jackets together with 57 pieces of serious shirts. It is not known who will use these jackets and serious office shirts, maybe Skerdi himself? Maybe he used the tender and in addition to working clothes for the employees, he also added jackets and shirts for himself, so as not to spend money from his pockets.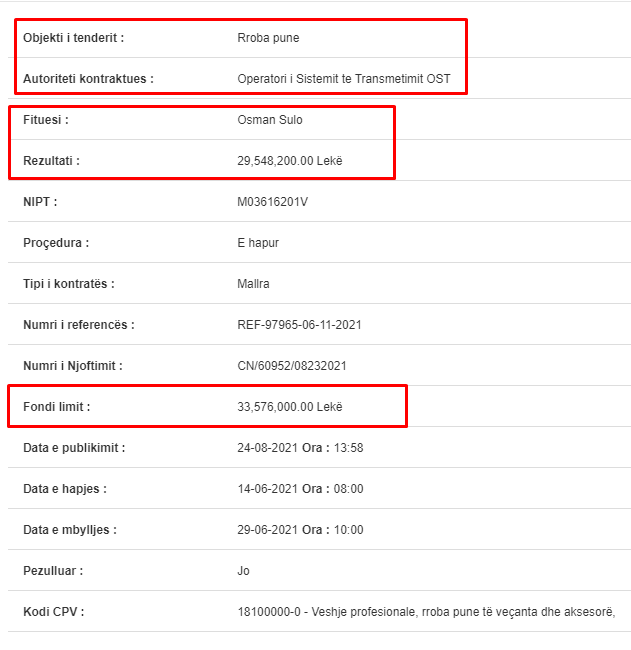 Anyway, the surprise starts with the fact that only 3 competitors took part in the competition, but can you find out who was declared the winner? Skerdi has given the "first place trophy" to the firm that has offered the highest value of all. Yes Yes! And besides, there is a difference of almost 50 million old ALL with VAT between the firm that Skerdi declared the winner and the one that offered the smallest value!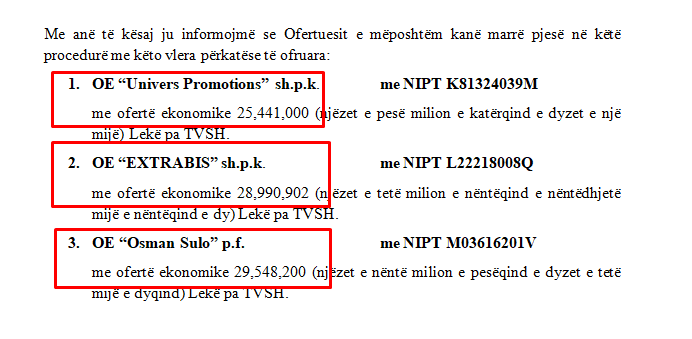 For the chronicle, the winner was announced Osman Sulo, with a value of 29,548,200 new lek without VAT or about 355 million old lek with VAT. This figure is on the other hand quite close to the tender limit fund, almost as much as 88% of it. Let's see if SPAK will take any action, at least for Skerdi to be able to use any of the 19 jackets and 57 serious shirts in court.