Of course, the Municipality of Tirana could not be absent in the tenders which are considered at least suspicious. This institution, as can be guessed, occupies a leading place in the organization of tenders in high numbers. In this case it is a tender organized by the General Directorate of Roads and Public Lighting of Tirana, a directorate which is directly dependent from this municipality.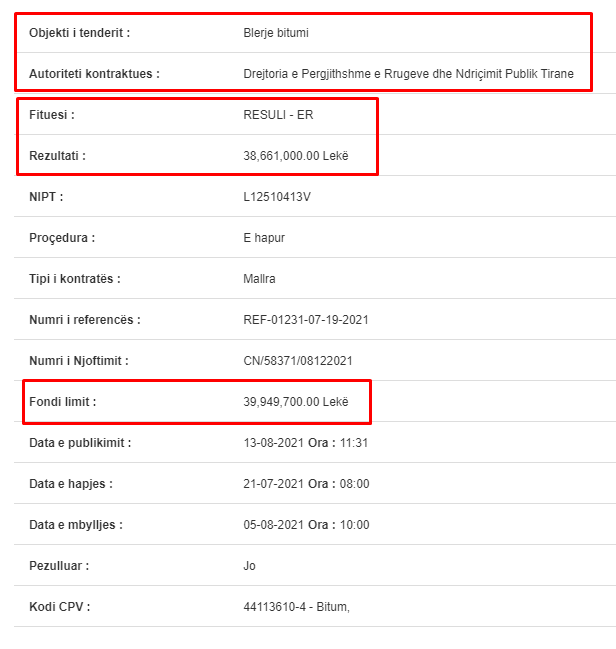 This institution has organized the tender with reference number REF-01231-07-19-2021 with the object "Purchase of bitumen". The limit fund of this procedure is 39,949,700 new lek without VAT. However, as is often the case in dubious tenders, it is noted that only one company participated in this procedure. It is about the firm RESULI – ER owned by Eduart Resuli. This company has offered a figure equal to 97% of the limit fund, or more specifically 38,661,000 new lek without VAT.

If we add the value of VAT, the value goes to almost 500 million old lek. So there are almost half a billion old lek that the directorate under Erion Veliaj has given without competition to a company that has offered almost the same value with the limit fund. Should SPAK investigate?