Albanian wonders friends! Bottom line! The case in question is typically a wonder of those with a big "W", it is even a ready-made meme. The figure for this tender may not be very high compared to the figures you may be used to, but in itself it is a big deal. It is about the High Council of Justice itself which is supposed to at least contribute to a more equal justice. But in fact the opposite seems to have happened.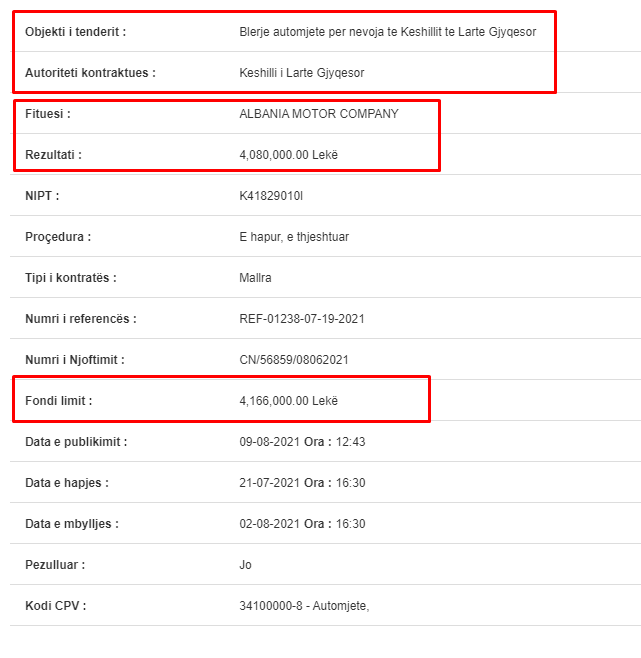 This institution has organized a tender that bears the reference number REF-01238-07-19-2021 and has as object "Purchase of vehicles for the needs of the High Judicial Council". Its limit fund is 4,166,000 new lek without VAT or about 50 million old lek with VAT. So far everything seems normal as every institution needs vehicles to perform various operational tasks. But if we go deeper into the documentation of this tender as well as the technical specifications, we will face surprises.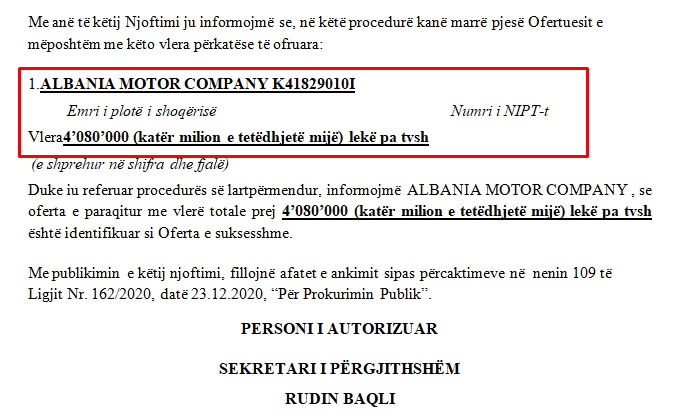 Thus it is first seen that this tender has a total lack of competition. This is because only one company participated in it, namely ALBANIA MOTOR COMPANY with a value offered of 4,080,000 new lek without VAT. This company turns out to be owned by the brothers Artan, Adrian and Genci Dulaku. As can be easily guessed, being the only participant, ALBANIA MOTOR COMPANY has been declared the winner.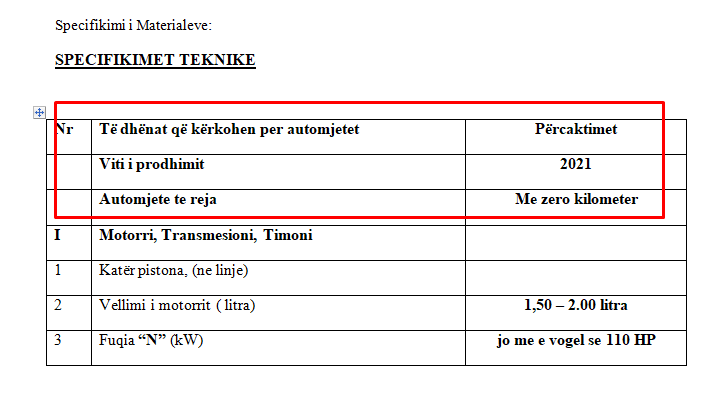 Meanwhile, it turns out that the value offered by it, is almost identical to the tender limit fund, respectively as much as 97.93% of it. On the other hand if we look at the data of the cars, it is noticed that the High Judicial Council has luxury requirements. It is learned that the vehicles must be manufactured in 2021 and with zero kilometers, automatic gears, LED lights, aluminum discs, fog lights, air conditioning, electric mirrors, adjustable seats, etc. It is not known in the meantime whether SPAK will consider conducting an investigation into this tender organized by their "colleagues".