Again dubious and scandalous tenders continue to come to light every day and more. If the abuses in health, roads, telecommunications, etc. were not enough, the Albanian Radio Television (RTSH) itself is not far behind. This institution turns out to have organized a tender with reference number REF-98636-06-21-2021 and with the object "Supply – Installation of Transmitters and Antenna Fm Systems for Tarabosh, Himara, Zvërnec, Tushemisht and Llogara Stations" for RTSH.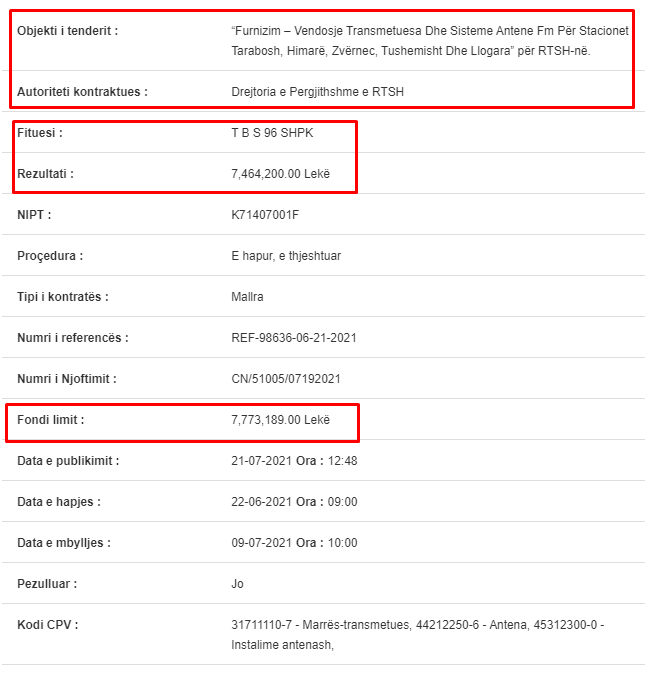 The tender in question has as limit fund with the value of 7,773,189 new Albanian Lek (ALL) without VAT or about 90 million old ALL with VAT. What impresses you most is the fact that this procedure was conducted in conditions of a total lack of competition. Thus, it turns out that only one company participated in the tender, which, having no competition at all, had it quite simple to be declared the winner. We are discussing here for the company T B S 96 SHPK owned by Artan Xhori, which has offered the value of 7,464,200 new ALL without VAT, or almost 90 million old ALL with VAT.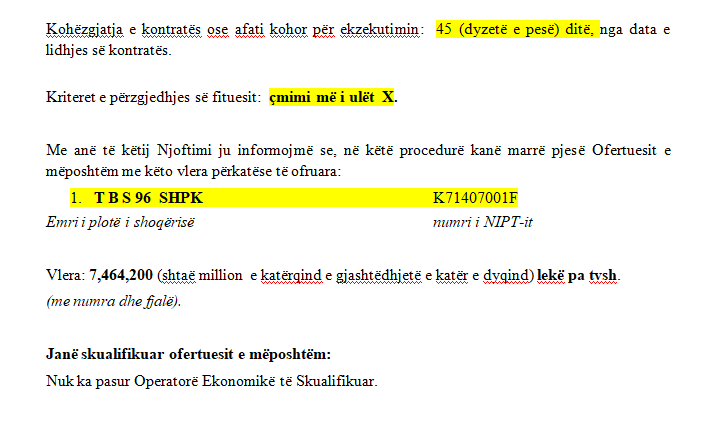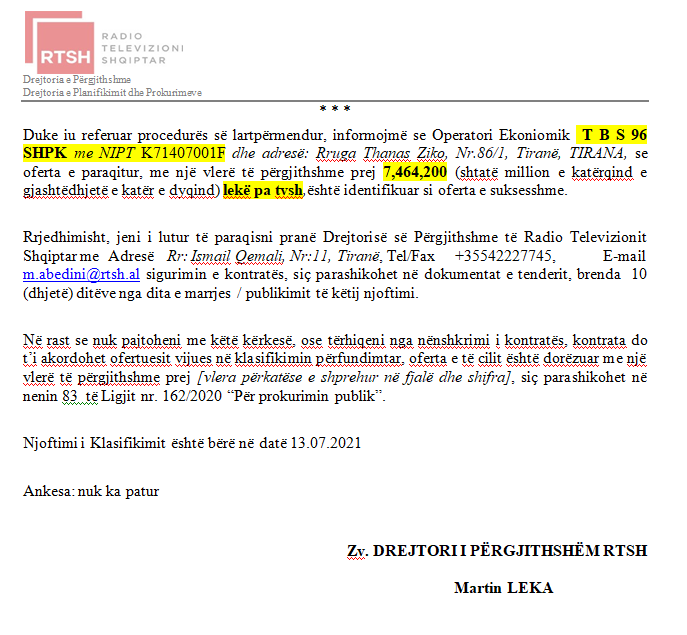 This value is almost identical to the limit fund of this tender as it is 96.02% of it. Such tenders with total lack of competition have increased enormously recently, calling into question the operations of SPAK which seems to stay away from such tenders for unknown reasons.