With each passing day, we all feel the rise in prices. The latter of course also leads to increased economic difficulties as more money is needed to buy the same goods. And at a time when wages remain in place and unchanged, the situation becomes even more difficult.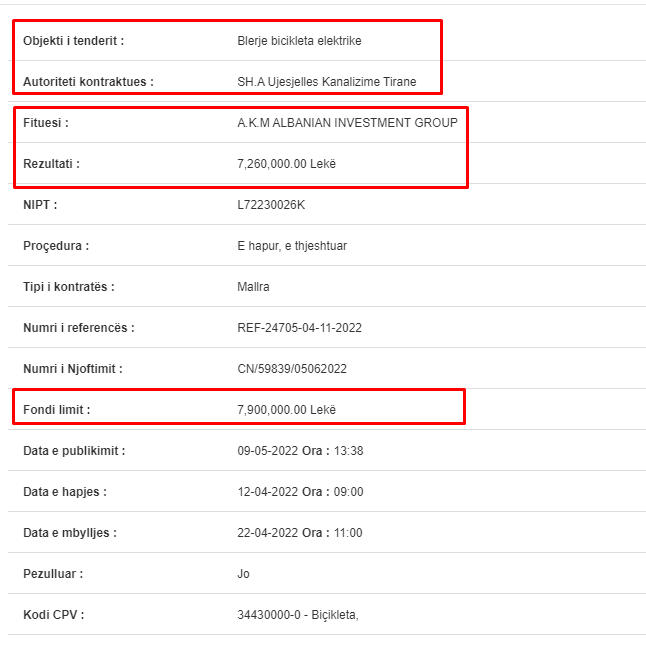 But this does not seem to have prevented Erion Veliaj at all to buy through Tirana Water Supply (UKT), 60 electric bicycles worth about 1200 euros each. For this, a tender was opened with reference number REF-24705-04-11-2022 and with the object "Purchase of electric bicycles".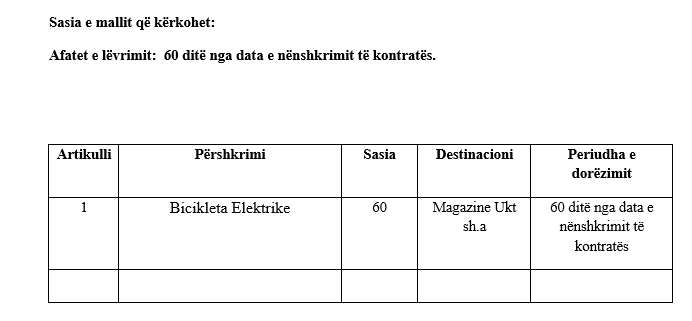 The limit fund of this procurement procedure is 7,900,000 new ALL without VAT or about 95 million old ALL with VAT. Studying the relevant documentation, it is noticed that only two companies participated in this tender, of which the winner was A.K.M ALBANIAN INVESTMENT GROUP with a value of 7,260,000 ALL without VAT or about 87 million old ALL with VAT.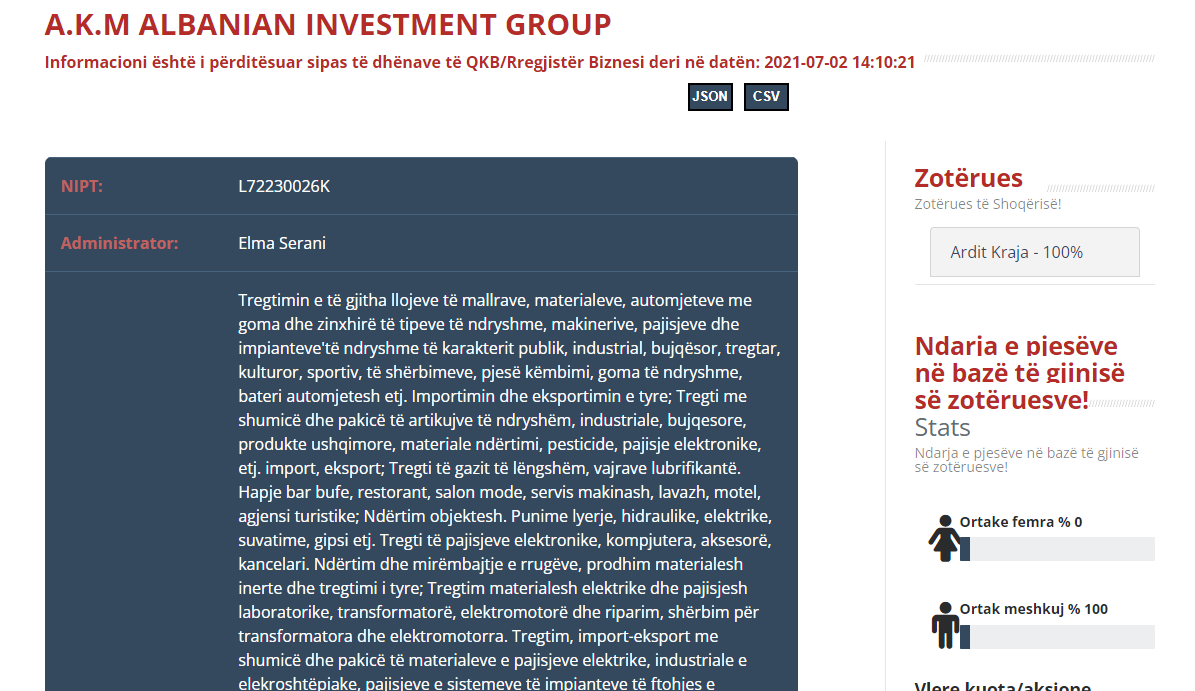 This value turns out to be 91.89% of the tender limit fund. On the other hand, the tender documents show that 60 electric bicycles will be purchased, which means that each bicycle will cost over 1200 euros.
FACT CHECK:
Synimi i JOQ Albania është t'i paraqesë lajmet në mënyrë të saktë dhe të drejtë. Nëse ju shikoni diçka që nuk shkon, jeni të lutur të na e
raportoni këtu
.