The Municipality of Tirana has continued without stopping its pretext of giving dubious tenders. As it is known, a tender where you can abuse even more is when it comes to services and maintenance in general. When it comes to software maintenance, the potential for abuse is even higher.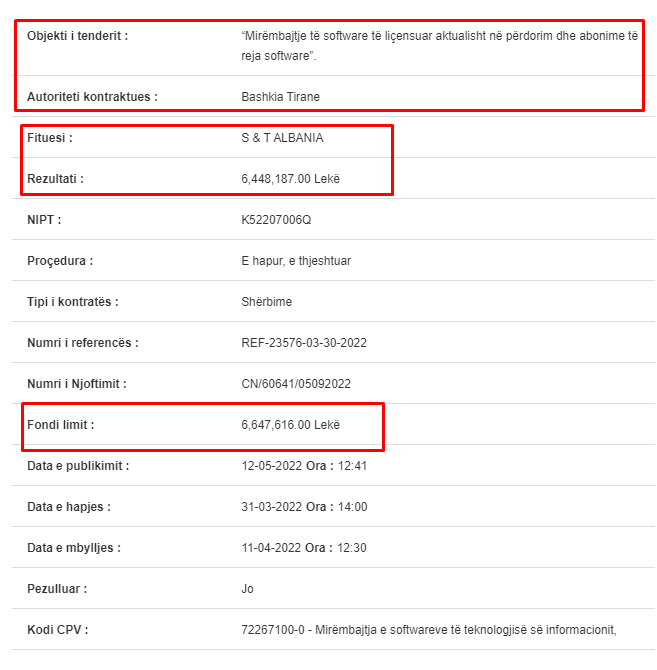 Such is most likely the case of this tender that we are presenting to you in the following. It is about the procurement procedure with reference number REF-23576-03-30-2022 and with the object "Maintenance of licensed software currently in use and new software subscriptions". This tender was opened by the Municipality of Tirana, where as learned from the facility, it is about the maintenance of computer programs.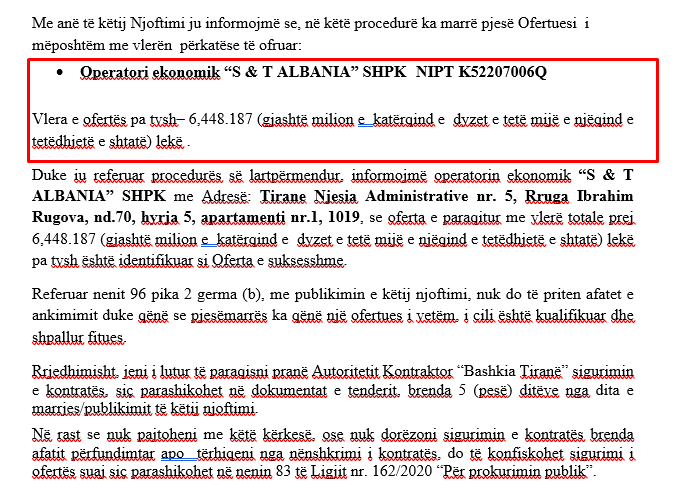 But if we study the relevant documentation, some dubious things come to light. First it is seen that only one company participated in the tender, so practically we are dealing with a lack of competition. Of course, since there were no rivals, the winner was the only company that participated.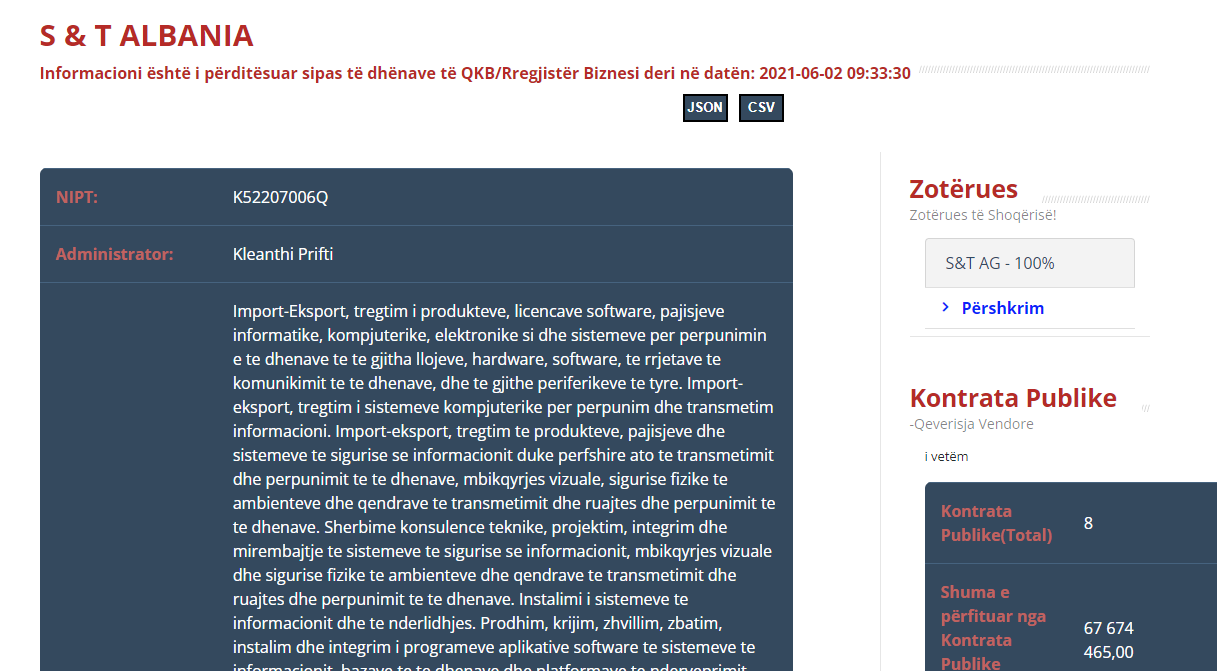 It is about the company S & T ALBANIA with administrator Kleanthi Prifti. This company has won with the offer of 6,448,187 new lek without VAT or about 80 million lek. Not only that, but it turns out that this winning value is as much as 97% of the tender limit fund, facts that lead to strong doubts about a predetermined winner.
FACT CHECK:
Synimi i JOQ Albania është t'i paraqesë lajmet në mënyrë të saktë dhe të drejtë. Nëse ju shikoni diçka që nuk shkon, jeni të lutur të na e
raportoni këtu
.